2017-2018 Year in Review
EXECUTIVE SUMMARY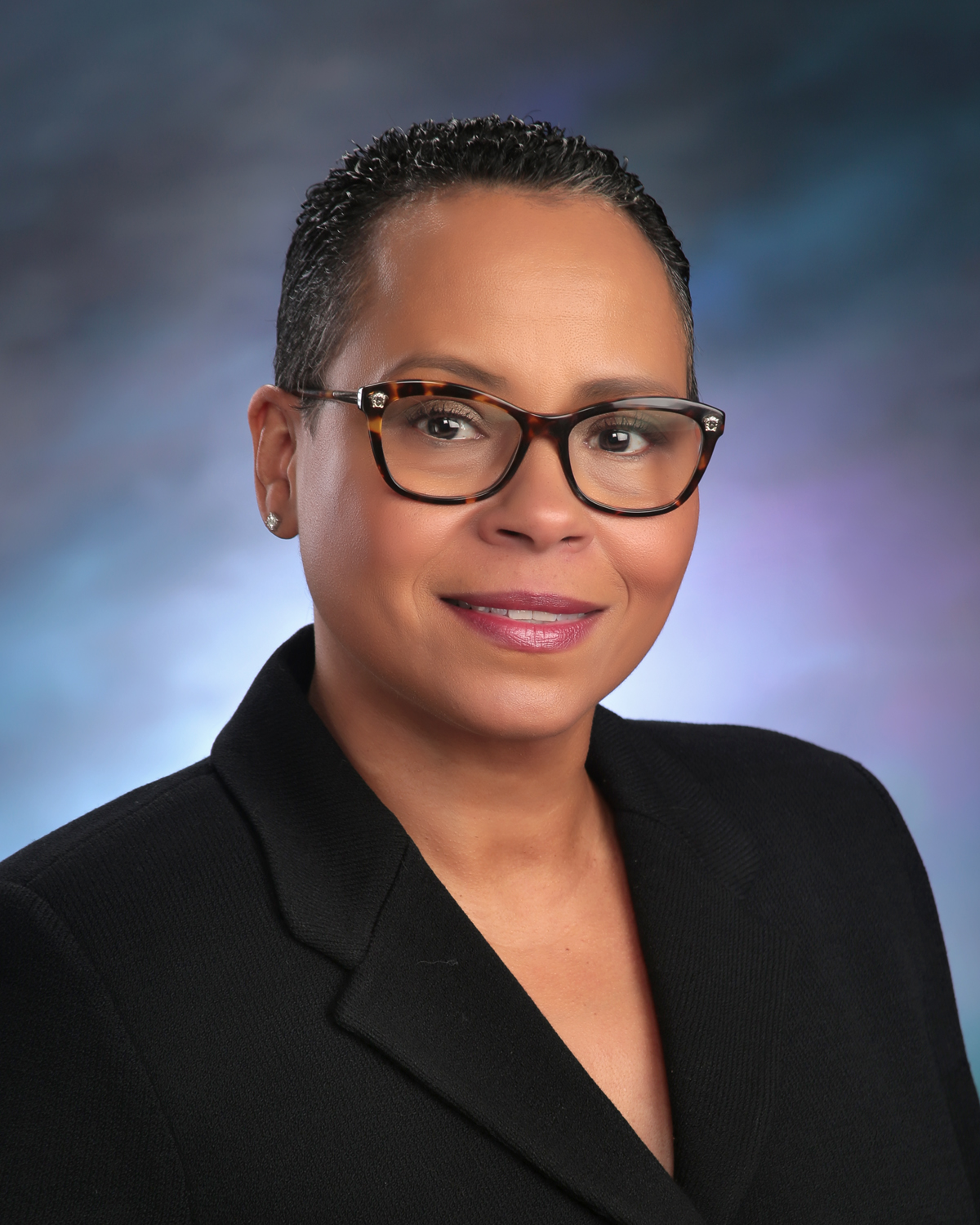 Dr. Ty A. Stone
President
The 2017-2018 Academic Year was one of transition for Jefferson Community College (JCC) with the start of a new President on July 1, 2017. As the sixth president in the college's 56-year history, I spent much of my first year listening to the faculty, staff, students, and larger community about those things that worked well for the College, and also learning about recommended areas of focus in the future.

In my first 100 days as President, I commenced an aggressive campaign of listening and learning conversations that included individual and group meetings. These meetings included a variety of key constituents across a wide spectrum of areas including students, faculty and staff, College administrators, union leadership, Senate leadership, Advisory Council members, and others across the college. I also met with numerous Trustees (past and present), alumni, media, Fort Drum leadership, and civic and business leaders.
These efforts resulted in conversations with several hundred of Jefferson's key stakeholders that formed an understanding of the culture of the community, and the College's role in it; the challenges we face both locally and nationally; and ways that we can begin to align with the greater needs of our community through educating its future workforce. Themes from all of these conversations informed the development of the six strategic priorities that provide the framework of this annual report.
In looking ahead, the College's current strategic plan ends in 2020. In 2018-2019, our focus is on developing a new five-year strategic plan that will integrate these priorities and other initiatives to grow the institution. Work is already underway and our goal for completion is October 2019.
Over the coming months, we will delve into the results of a survey of students in good academic standing who are no longer attending Jefferson and did not transfer to another institution to complete their degree. In addition, progress will continue on the Education Center in Lewis County and the TechSpace in Watertown. In October, we launched a brand new website with a primary focus on recruitment, which will complement the work being done to implement the Slate constituent relationship management software.
As with many community colleges in the nation, budget and enrollment continues to be a concern. This year, the College's administration reorganized the leadership of the College with more reorganization planned for the coming year as the College works to be aligned more efficiently to the core work it does.
STRATEGIC PRIORITIES 2017-2018
The Board of Trustees endorsed the 2017-2018 Strategic Priorities of the President (Res. 195-17) on November 9, 2017 as follows:
1. Student-focused Support Systems with Equitable Outcomes
2. Workforce Development
3. Foundation and Alumni Alignment
4. Data-based Decision Making and Assessment
5. Community Engagement and Partnerships
6. Budget and Enrollment Stabilization
As an institution of higher learning, our primary business is about educating our students. These strategic priorities were grounded in that core focus, as student Instruction is what we do and our sole purpose for existence. The following summarizes progress made to meet each of the strategic priorities and also includes new academic initiatives, grants/funding awards and College recognition.
2017-2018 Year in Review by Strategic Priority
The Office of Grants, Planning and Institutional Effectiveness introduced interactive dashboards to inform strategic decision-making. For the first time, dashboards enabled users to explore trends in graduation, retention, and GPA disaggregated by age, race and ethnicity, gender, county, Pell status, college-ready status, and participation in an opportunity program.
Served 200 underserved students in grades 5-12 in the Watertown City School District through the Liberty Partnership Award. This project aims to build and strengthen the pipeline of students pursuing post-secondary educational opportunities upon graduation from high school.
Served 118 Jefferson students in the Collegiate Science Technology Engineering Program (CSTEP). CSTEP aims to increase the number of historically underrepresented students who enroll in and complete studies leading to licensure or to careers in science, technology, engineering, mathematics (STEM) and health-related fields.
Served 79 students in the first year of Jefferson's Educational Opportunity Program (EOP). New for 2018-2019, thirty EOP students arrived in early August to participate in the TRiO Summer Bridge program.
Utilizing SUNY PIF funding, Jefferson's Start Now program offered in partnership with SUNY Oswego enrolled 54 students in the Fall 2017 semester. This collaboration allows students to begin studies at Jefferson and then continue at SUNY Oswego as early as their sophomore year.
Mitigated non-academic barriers to success through the Jefferson Community School (JCS) and Health and Wellness Center Services. Over 600 students were assisted with mental health counseling, transportation, emergency daycare, food insecurity, and general health and wellness needs. It is estimated that 60 FTE students are retained per year as a result of JCS services.
Held 12+ college conversations related to diversity, through the work of the college-wide Diversity Committee. These included student groups and faculty and staff. Trained 12 staff in the Bridges Out of Poverty program, with 2 becoming certified "Train the Trainers." Hosted a college panel discussion and a community conversation with Pulitzer Prize Winner, Leonard Pitts.
Dedicated Leadership Day for Fall 2017 to discussions on identifying and eliminating unconscious bias. A guest speaker from Tufts University led College leaders through understanding this bias and how it affects students of color.
Implemented a new Textbooks on Reserve Program in tandem with Open Educational Resources (OER) that provides free access in the College library to hard-copy textbooks and reading materials necessary to complete a large number of JCC courses. In Spring/Summer 2018 terms, 455 students were enrolled in OER courses with total textbook cost savings to students of $27,793.
Implemented a pilot program for Connect4Success (C4S), Jefferson's customized name for the Starfish Enterprise Success Platform, to increase student retention. During the Fall 2017 pilot, with 19 faculty teaching 130 sections (1,189 unduplicated students), 77% of students in the pilot group returned to Jefferson in Spring 2018 compared to 70% of the non-pilot group. In addition, C4S pilot students withdrew completely from courses at a rate of 0.7% as compared to 4.5% of non-pilot students.
Collaborated with Mohawk Valley Community College and SUNY Polytechnic Institute to serve transitioning veterans through an Advanced Manufacturing Technician training program. In January, Jefferson held a recognition ceremony for the first cohort of 10 graduates. Attendees included the SUNY Chancellor, a member of the SUNY Board of Trustees and the commanding general of Fort Drum. Subsequent cohorts in June and July enrolled 23 transitioning veterans.
Launched plans for the Education Center project in Lewis County, which is expected to serve as a training facility in the areas of advanced manufacturing and agriculture. This project has resulted in the investment of $4 million for construction from Lewis County and an additional $250,000 through the Northern Border Regional Commission. The building is scheduled to open in February 2019.
Awarded a SUNY 2020 Grant for $4 million to create a TechSpace in downtown Watertown. With the TechSpace, the College plans to develop new programs, expand opportunities for corporate training, and provide lab space dedicated to applied learning for students of all ages engaged in STEM-related education. In addition, the City of Watertown's Downtown Revitalization Initiative includes $2.1 million for the TechSpace.
Applied for and received a New York State award of $100,000 for a new Retail Training program. This program is geared to support unemployed parents for training in retail science.
Building upon a collaboration that resulted in the development of a new non-credit social media certificate program, paired Business faculty and industry representatives to identify and develop training opportunities. This year has been primarily a planning year for this project with full implementation expected in the 2018-2019 academic year.
The Small Business Development Center at Jefferson served 580 clients and supported 92 start-up businesses this year which supported the investment of $14.7 million to start or expand businesses in the region.
Created a mentoring initiative where current students and alumni are matched with a campus or community professional in respective career field/occupation of interest for career development and exploration to assist students in confirming an academic program and/or career direction.
Awarded 257 scholarships providing $230,164 in financial assistance to 191 students. Of the scholarship recipients, 48 students were Jefferson-Can Community Scholars - students who graduated in the top 10% of their high school class and received full first-year tuition.
Supported 19 campus activities, events and co-curricular projects with $287,000 in funding. Projects were diverse and included the Professional Etiquette and Protocol Dinner, College website redesign, Textbook Reserve Program and Super Science Saturday.
Instituted CannonBlast Weekend for alumni and College retirees and their families. The weekend commences with the Distinguished Alumni Awards and Cannoneer Athletic Hall of Fame Induction and includes a variety of reunion activities and athletic events.
Introduced the data walk concept to the College in an attempt to sensitize data integration into college issues. The first data walk was done to examine enrollment changes and to gain perspective from a cross-section of College members. Themes from the data walk will be used in the development of the College's Strategic Enrollment Management Plan to be completed in the 2018-2019 academic year.
Held a completion data walk in March 2018. Five themes emerged from the review of data, staff and faculty input and an open forum. These data points will be the basis for the newly created Completion and Student Success Committee campus-wide retention plan.
Implemented several data dashboards this year to drive more targeted approaches to our work. Enrollment Management has an admissions dashboard and Student Success is using a completion and retention dashboard. These dashboards allow users to aggregate and disaggregate data to drive department decisions and evaluation.
Commissioned a "non-completers" study with Institutional Research and the Center for Community Studies to understand the experiences of students that are in satisfactory academic standing but choose not to finish their credentials or transfer. The outcomes of this study were shared with the campus in early September.
Introduced a high school report card (Appendix A) for K-12 Superintendents. This report illustrates student performance and retention, by school, once they matriculate to Jefferson. Superintendents and teachers have expressed strong interest in receiving this information.
Evaluated Nursing program data to identify barriers to student persistence. As a result, implemented support systems that enabled more students to successfully complete a barrier course. This change led to an increase of 25% completed nursing students in this past academic year. The weekend program, which ends in December 2018, is projected to achieve a 70-80% completion rate (as opposed to a historic 38-45% completion rate).
Collaborated with Aubertine and Currier Architects to provide a 2-day experiential event for CSTEP students. The purpose of this event was to expose students to business and career opportunities in the region.
Negotiated with BOCES and Cornell Cooperative Extension to create a non-competitive partnership for the Education Center in Lewis County. The absence of such partnership would have left the project financially unfeasible.
Solidified a partnership with Lewis County General Hospital that includes financial support to subsidize nursing faculty and offer clinical opportunities in that area.
The Center for Community Studies (CCS) at Jefferson completed numerous contracted surveys for community organizations as well as the annual in-house "Survey of the Community" for Jefferson, Lewis and St. Lawrence counties.

Each year, over 300 Jefferson math students are given the unique experiential learning opportunity to assist with data collection, data analysis, reporting and presentation of survey findings with the CCS.

Over the course of 2017-2018, Jefferson organized and hosted (often in partnership with community organizations) several noteworthy campus events that brought community members and K-12 students to campus including, but not limited to:
Super Science Saturday (targeted to 5-8 grade students)
Leadership Day with keynote speaker Michael Sam
Business Symposium (business leader panel for college/high school students)
Leonard Pitts Presentation
Take Back the Night / Clothesline Project
Walk for Suicide Prevention & Awareness
North Country Writers Festival
Presentation by Fort Drum Commanding General Walter Piatt
Hired an Admissions recruiter to focus on NYC-area recruitment. Started bus trips to bring students to campus for orientation, registration and financial aid counseling (3 times per year).
Engaged a consultant to identify areas of opportunity for enrollment and admission in Fall 2017. As a result, Jefferson is improving application processes in an effort to convert more students from "applied to enrolled."
Signed commitment to implement Slate (Higher Education Constituent Relationship Management System) as a SUNY participating institution to better manage and track prospective students as they move through the admissions process. Slate will be implemented over 2018-2019.
A recruitment dashboard was created for Enrollment Services and shared on a weekly basis, providing for the first time:
Point-in-time application data at the high school, county and recruiter level;
Weekly update on FAFSA and testing completion;
Weekly detail regarding incomplete applications to assist in targeted outreach;
Yield rates and enrollment trends by high school, county and recruiter;
Detailed timing of the enrollment funnel, from application through registration;
Application and enrollment data provided in context of local graduating class sizes;
Student lists that can quickly be pulled for each recruitment territory and include actionable information for targeted outreach.
Academic Initiatives
Launched a new Mathematics A.S. degree in Spring 2018 in response to the needs of transfer students.
Developed a new social media marketing certificate program offered through the Continuing Education Division.
With the addition of grant funding from the Manhattan District Attorney's office, Jefferson expanded its current prison education program at the Cape Vincent Correctional Facility to correctional facilities in Watertown and Gouverneur serving 55 inmates each year.
Expanded EDGE, Jefferson's concurrent enrollment program, into several St. Lawrence County BOCES districts, in addition to serving all Jefferson and Lewis county school districts and two Oswego County districts.

Provided 5,760 credit hours for EDGE/Dual-Enrollment Students last year ($737,000 in tuition savings for students/parents).

Awarded a $95,000 grant to create a course specifically to help U.S. military veterans and others in dealing with the outcomes of war. In August, 15 veteran students and 7 faculty members traveled to Washington, DC and toured significant military historical landmarks including Arlington National Cemetery, Gettysburg, U.S. History Museum and National Arc
Grant/Funding Awards
SUNY 2020 Grant: $4 million allocated for the JCC TechSpace in Watertown
Downtown Revitalization Initiative: $1.2 million for TechSpace building
Lewis County Construction: $4 million allocated to build the Education Center
Northern Border Regional Commission: $250,000 for Education Center in Lewis County
Lewis County General Hospital: $35,000-$50,000 to subsidize nursing faculty
NYS Department of Labor: $100,000 for Retail Training Program
Dormitory Authority – State of New York: $100,000 for nursing program simulation lab equipment
National Endowment for the Humanities (NEH) Grant: $95,000 for creating the Dialogues on the Experience of War course

Jefferson was one of only 13 colleges (and the only SUNY college and only community college) to receive this funding from the NEH.

U.S. Department of Justice Grant Office on Violence against Women (OVW): $300,000 over three years to strengthen campus response to crimes and enhance collaboration among campus, local law enforcement, and victim advocacy organizations.

Jefferson was one of only three community colleges (among 53 awardees) selected to receive this grant from OVW.
Awards & Recognition
2018

Active Minds Healthy Campus Award Winner

- Only community college in the country to receive this award
Ranked 57th in the nation – of 700 community colleges rated - for

Best Community Colleges

by WalletHub
Ranked as

#2 Nursing Program

in New York by RegisteredNursing.org. - #1 among community colleges
Earned placement on

Military Times Best Colleges 2018

rankings, formerly known as Best for Vets. Jefferson first received Best for Vets designation in 2017 - One of 218 schools that made the list; one of only three New York community colleges recognized.
John Penrose, professor of chemistry, became Jefferson's fourth faculty member to earn the prestigious SUNY Distinguished Professor Rank.
Engineering students earned 2nd place with their research posters presented at the American Society of Engineering Educators (ASEE) Conference entitled Educating the Engineer of The Future hosted by Embry Riddle University in March.
Jefferson's CSTEP team earned 2nd place out of 15 teams at the TYESA-NYS Mini Unmanned Aerial Vehicle (UAV) Competition at Monroe Community College in April.
Honored with 2018 Tree Campus USA® recognition by the Arbor Day Foundation.
The Collaborative Learning Center won the Education Category in the International Interior Design Association (IIDA) NY Buffalo City Center Chapter awards program.
For More Information
Edie Roggie
Assistant to the President
eroggie@sunyjefferson.edu
(315) 786-2404