Drug & Alcohol eCheckup
What is E-Checkup?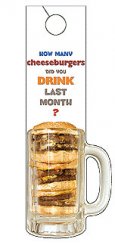 Ever think about your drinking and/or your use of marijuana? Wonder how your use compares to other college students?Check out:
E-Checkup alcohol
E-Checkup marijuana
These are useful intervention and feedback programs which can put your use in perspective!With these programs, you can complete an anonymous, on-line assessment, and get some personalized feedback, along with information about local resources.E-CheckUP may be a required sanction at JCC for anyone who has a Code of Conduct violation due to incidents involving alcohol or marijuana.Sanctioned users should view instructions on how to receive credit for completing either of the E-CheckUp alcohol or marijuana programs.
If you don't enter your name and student ID, you won't get credit.
E-Checkup is a brief assessment tool, which takes about 10 minutes to complete.
Students who voluntarily choose to complete either of the E-Checkup programs will find they are self-guided, and

do not

require face-to-face time with a counselor.
When you access either E-Checkup Alcohol or E-Checkup Marijuana, you'll be prompted to enter some demographic information, as well as answer some questions about your personal substance use. The information you enter is then processed and compared to national and local college norms. At the end of the assessment, you'll receive personalized feedback based on the data you entered. Additional resources:
24-hour Help Hotline:

1-800-662-HELP (4357)
Contact
Health and Wellness Center, building 17
Monday - Friday, 9:00 a.m. to 5:00 p.m.
(315) 786-2376
(315) 786-2382 (fax)