Healthcare Management I Microcredential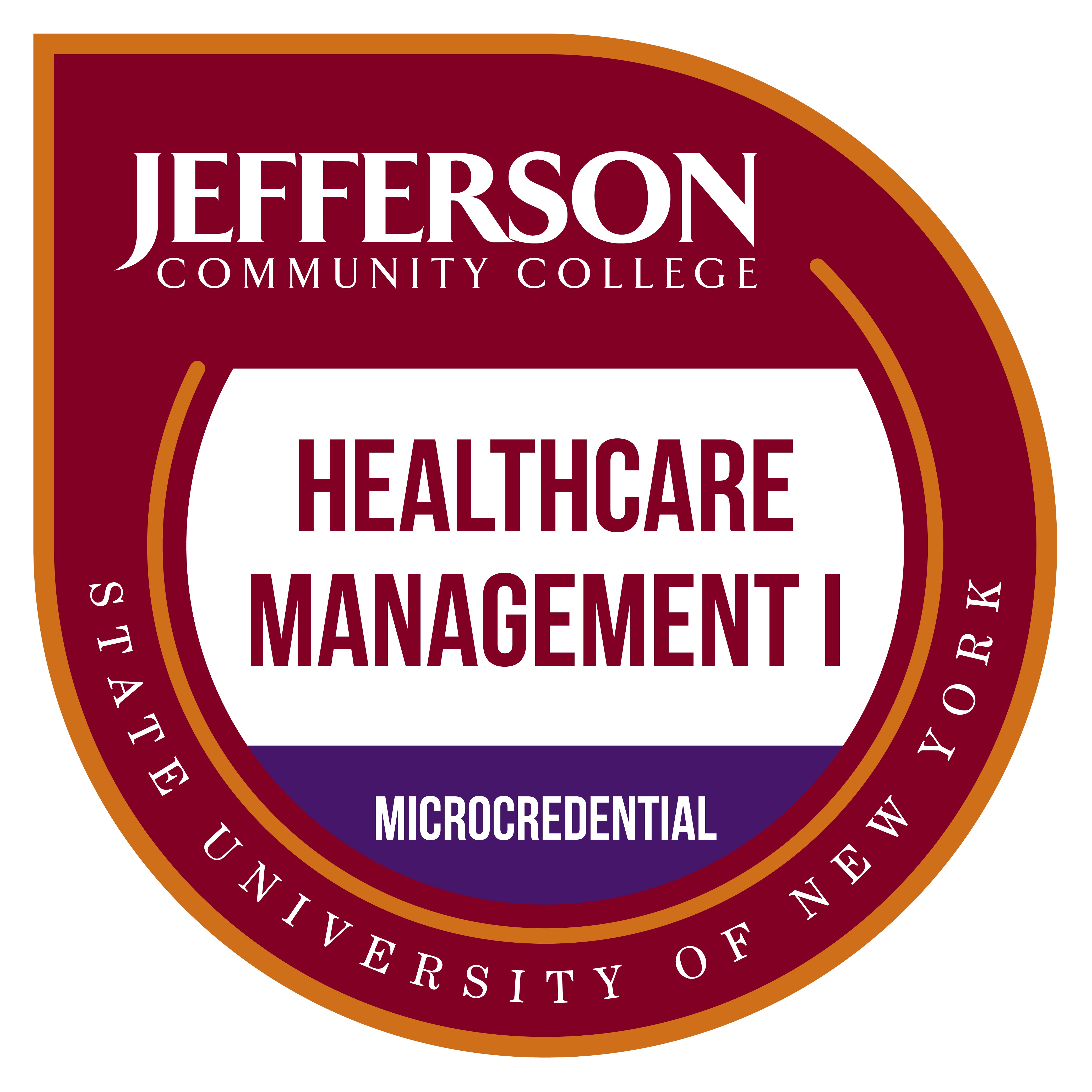 Designed to be meaningful, high-quality education programs to verify, validate and attest to specific skill sets and competencies of an individual, microcredential programs differ from degree and certificate programs in that they are generally offered in shorter or more flexible time spans with a narrow focus.
The microcredential in Health Care Management 1 will enable students to demonstrate competency in various aspects of healthcare office management including medical terminology, spreadsheet applications and introduction to health care management.
Students who complete the Health Care Management 1 microcredential earn nine college credit hours that may later be transferred to one of Jefferson's certificate or degree programs. Health Care Management 1 course requirements are a perfect fit for JCC's Health Care Management AS degree program.
When you complete the Health Care Management 1 microcredential, you will be able to:
Identify the information found in various types of medical reports, including history and physicals, consultations, progress notes, laboratory and other supportive services reports, discharge summaries, and autopsies.
Utilize basic database functions including filtering, subtotals, pivot tables and sorting multiple fields.
Analyze the role of the manager in respect to the five managerial functions.
Contact Enrollment Services for Application and Admissions Information
Jules Center 6-010 (ground level)
admissions@sunyjefferson.edu
(315) 786-2437, fax (315) 786-2349 or toll free (888) 435-6522
8:00 a.m. - 5:00 p.m. Monday-Thursday
8:00 a.m. - 4:00 p.m. Friday
Microcredential Requirements

| Microcredential Requirements (9 Credit Hours): | Credit Hours |
| --- | --- |
| OFC 245, Medical Terminology | 3 |
| BUS 160, Spreadsheet Applications | 3 |
| HCM 101, Intro to Health Care Management | 3 |