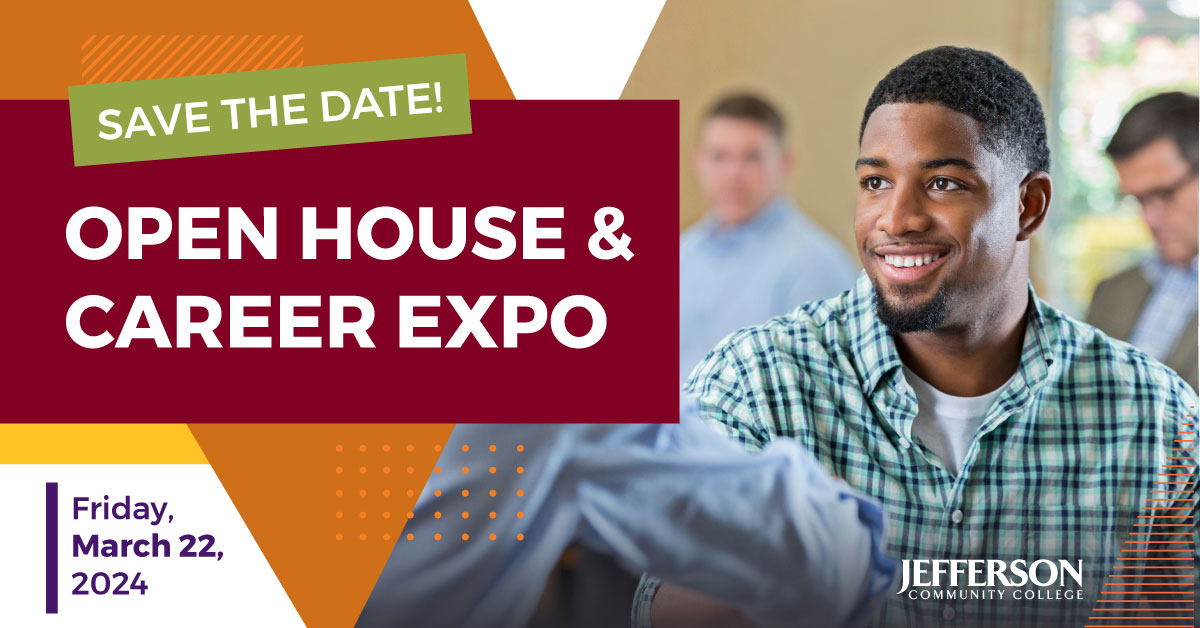 Open House & Career Expo
Open House/Career Expo is a day for prospective students and current Jefferson students to get motivated by inspirational speakers, learn how the programs at Jefferson lead to careers, meet with not only faculty at Jefferson from all programs of study but also local employers in the industry to give career guidance and promote employment/ internship opportunities.
At the event prospective students can get your questions answered - whether they are about admissions, financial aid, athletics, academic programs, support services or student clubs. You will also have the opportunity to tour a suite in our modern residence hall.
Current Jefferson students, area high school students, and local community members will come together to learn about leadership in an interactive and educational venue.
The program will feature a keynote speaker in the morning, career specific breakout sessions and entertainment in the afternoon.
Event Schedule To Be Announced
Contact Info:
Admissions
Jules Center, building 6, suite 6-010
admissions@sunyjefferson.edu
(315) 786-2437 or toll free 1-888-435-6522