Dr. Arthur Flowers to Present at JCC on February 14
Published: February 08, 2019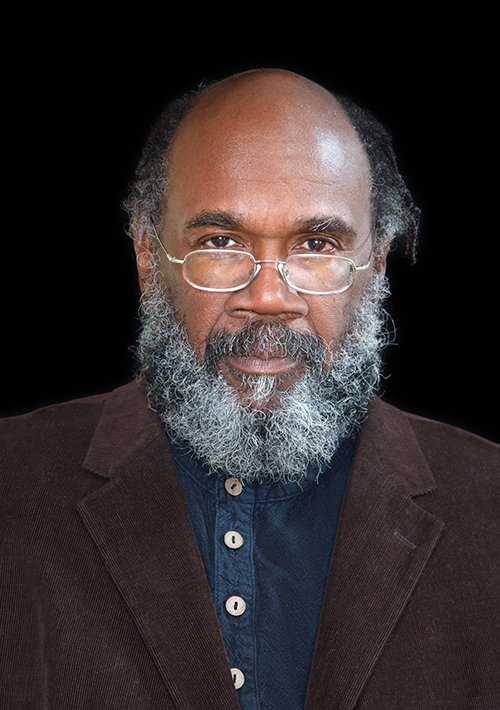 Jefferson Community College (JCC) will present Dr. Arthur Flowers (left), Syracuse University Associate Professor of English, on Thursday, February 14, 2019 at 12:30 p.m. in Jules Center (Building 6), Room 6-002. Dr. Flowers is an author and blues-based performance poet. He will present "Destiny Work: Shaping Generations in Our Quest to Be Greater Than We Are" in observation of Black History Month. The public is welcome to attend.
Dr. Flowers' "Destiny Work" is a proposal to forge an African American culture so strong, so illuminated, that it will serve as a guide and guardian of humanity's ongoing quest to evolve and become greater. In his presentation at JCC, he will use African American culture and his "array mbira" (a finely handcrafted musical instrument) and various Afro-spiritual percussion instruments to convey his Destiny Work message.
A native of Memphis, Tennessee, Dr. Flowers is a founding member/director of New Renaissance Writers Guild and Pan African Literary Forum, NYC, and The Griot Shop, Memphis and has served as Executive Director of the Harlem Writers Guild. He is the author of novels, Another Good Loving Blues and De Mojo Blues; a children's book, Cleveland Lee's Beale Street Band, and a memoir/manifesto, Mojo Rising: Confessions of a 21st Century Conjureman and a graphic nonfiction, I See The Promise Land. As a result of his fiction and non-fiction work, Dr. Flowers' has received awards from the National Endowment for the Arts and New York Foundation for the Arts.
For more information, contact the JCC English Department at (315) 786-2328.
Sponsored by the JCC Diversity Work Group, the Liberal Arts Division, and Social Sciences and English Departments.