JCC Names Jasmine Harris & Mazzy Watson Co-Athletes of the Week
Published: October 29, 2018
Freshman runner Jasmine M. Harris of the Jefferson Community College women's cross country team and sophomore midfielder, Mazzy L. Watson of the JCC women's soccer team, were named JCC co-athletes of the week for the week ending October 22, 2018. JCC's athlete of the week program is sponsored by Under Armour and Victory Promotions.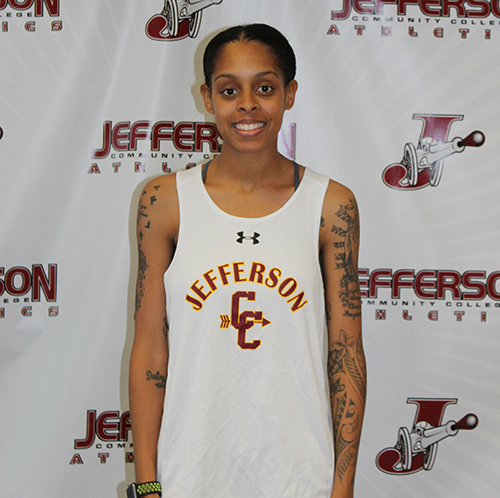 Harris, a 2010 graduate of Rome Free Academy, is majoring in Mathematics and Science at Jefferson. Her accomplishments on the trail this past week include having a fantastic race on Saturday at the Mid-State Athletic Conference championship cross country race held at Finger Lakes Community College. Harris went out fast and strong with the lead pack and found herself battle back and forth between 3rd and 4th place. After a strong hilly second mile, she pulled slightly ahead and with a surge up the final hill, she held off 4th place coming down the final stretch. She finished an amazing race and held on to 3rd place in a "photo" finish by a mere 25 hundreds of a second. Harris' time for the 5k course was 26:20.07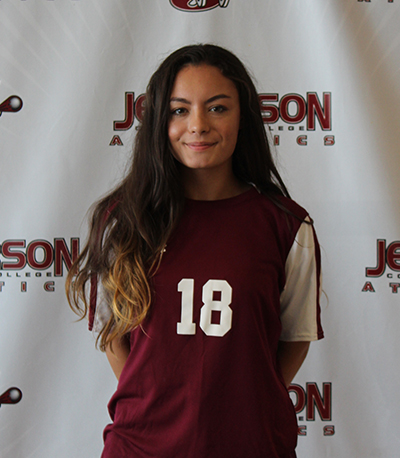 Watson, a 2017 graduate of General Brown High School, is majoring in Human Services at Jefferson. Watson's accomplishments on the pitch this past week include leading the team in points this season with 4 goals and 2 assists. She is one of the hardest working players on the field and is involved in nearly every transition during games. Her improved fitness has made her a player that plays every minute of every game. As a team captain, she sets a great example on and off the field for her teammates.