Events
Together, the Jefferson Foundation and Alumni Association offer a variety of events throughout the year to reconnect with alumni and celebrate with friends of the College, both locally and across the North Country.
Would you like to plan or host an event in your region? We're happy to partner with you. Just contact us with your idea and we'll see what we can do to help.
Annual Events

Scholars Reception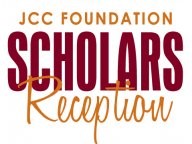 We value our scholarship donors and the opportunities they make possible for our students. Our Scholars Reception connects scholarship recipients with donors, making the process of giving and receiving less anonymous. This year's Scholars Reception will be held November 1, 2018.
Alumni Wine Cruise
Plan to connect with fellow alumni each summer for a wonderful evening on the St. Lawrence River on our Alumni Wine Cruise. Proceeds from the wine cruise support the Alumni Association and student scholarships. A date for the 2019 wine cruise will be announced soon.

Clambake & Cocktails
Every summer you can enjoy a complete clambake dinner buffet, live entertainment, complimentary beverages and live and silent auctions at our Clambake & Cocktails fundraiser to benefit scholarships and campus initiatives at Jefferson. A date for the 2019 Clambake & Cocktails event will be announced soon.
Distinguished Alumni Hall of Fame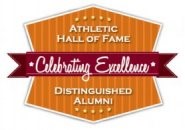 The truest measure of Jefferson Community College fulfilling its mission can be seen in the accomplishments of its alumni. Each year, the Alumni Association celebrates the achievements of Jefferson alumni by honoring a select number of individuals who excel in their professional fields, demonstrate leadership and service to their communities, and bring honor and distinction to Jefferson through their professional and personal accomplishments. More than 90 alumni have been honored as Distinguished Alumni since the program's inception in 1989. The ceremony is paired with inductions to the athletic Cannoneer Hall of Fame and held during Cannon Blast Weekend in September.
Commemorative Pavers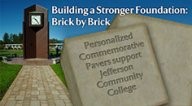 Engrave your name, honor a graduate, friend or favorite professor, remember a loved one, celebrate a special occasion or thank someone special in your life with a personalized commemorative paver on Jefferson's campus. Pavers can be purchased throughout the year and dedication ceremonies are held be-annually
Jefferson Community College Foundation
1220 Coffeen Street
Watertown, NY 13601
foundation@sunyjefferson.edu
Ben Foster
Interim Executive DIrector
(315) 786-2291
bfoster@sunyjefferson.edu
Alumni Development Officer/Assistant Development Officer
(315) 786-2327
alumni@sunyjefferson.edu
Leigh Curtacci
Account Clerk
(315) 786-2458
lcurtacci@sunyjefferson.edu