Veteran Services
We serve you well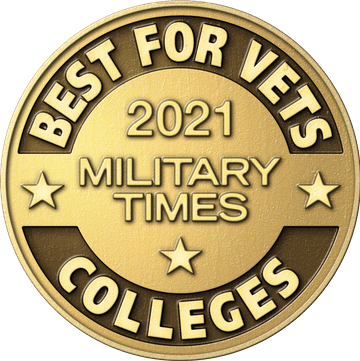 With 42% of our students being military and veteran affiliated, we take our service to you very serious. We have dedicated staff, space, support services and an all-around terrific atmosphere for our veteran students. You will find the sense of camaraderie with other veterans as soon as you are on campus.
What we do to serve you
Improve the quality and accessibility of educational opportunities at Jefferson for veterans
Increase military student access with educational, career and support services
Improve graduation rates among veterans
Improve transfer rate to 4 year institutions among veterans
Build a transition support network through mentoring and advising for veterans incorporating outside agencies to facilitate emotional and financial support
Enhance community awareness and outreach to broaden opportunities for local area veterans retooling for an emerging job market
Raise readiness for military students as they transition from a service member to student
Improve the internal awareness of military students on campus and understanding the issue that military students encounter including transitional milestones and adult learning challenges
Provide multiple financial options for funding college from GI benefits to scholarship opportunities
Develop relationships with local area industries to support veteran hiring initiatives within the community
Our Mission
The Jefferson Community College (JCC) Veteran Services office will provide a safe and professional environment for our JCC Student Veterans to achieve their educational and personal goals. We will always put the Veteran first and in every way possible guide, mentor, and coach our Student Veterans in navigating the academic process. The JCC Veteran Services office is the primary advocate for Student Veterans across all campus activities and organizations. As an organization we will serve as the conduit for the care and needs of our Student Veterans with both internal and external organizations to ensure our Student Veterans get the information and care they have earned and deserve. The JCC Veteran Services office is above all committed to ensuring our Student Veterans make a successful transition from military service to the academic environment and beyond.
John W. Deans Collaborative Learning Center
Building 15, first floor
(315) 786-2283
Monday – Friday, 8:00 a.m. to 5:00 p.m; Summer 8:00 a.m. to 4:00 p.m.