Alyson Crosby Athlete of the Week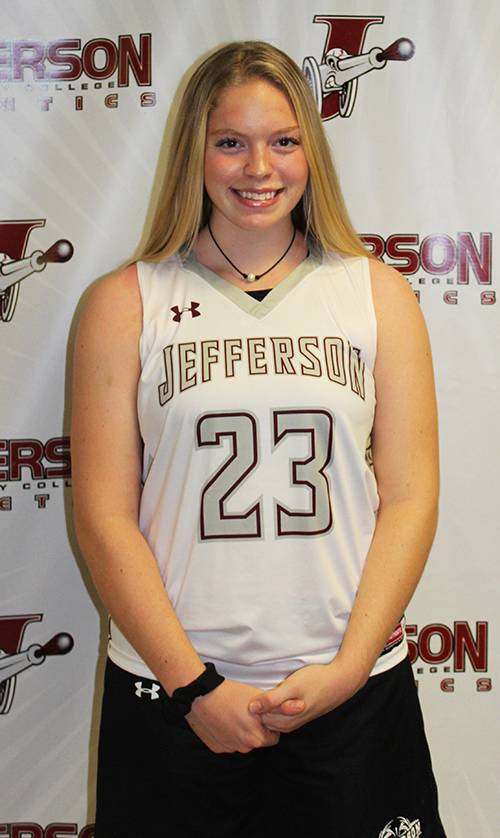 Freshman forward, Alyson B. Crosby, of the Jefferson Community College (JCC) women's basketball team was named JCC athlete of the week for the week ending November 11, 2018. JCC's athlete of the week program is sponsored by Victory Promotions and Under Armour.
Alyson, a 2018 graduate of Hammond Central School, is majoring in Childhood Education at Jefferson. Crosby's accomplishments on the court this past week include helping to lead Jefferson to a 76-75 Region 3 victory over Hudson Valley Community College. She totaled 24 points, 17 rebounds, and blocked 4 shots in the victory. Alyson's efforts helped the Lady Cannoneers overcome a 10 point deficit with 3 minutes and 30 seconds to play in the fourth quarter. Her 11 points in the 4th quarter were capped off with the game clinching free throw with just 1.1 seconds left in the contest.