Bayleigh A. Woodard Named JCC and NJCAA Region III Athlete of the Week
Published: September 07, 2022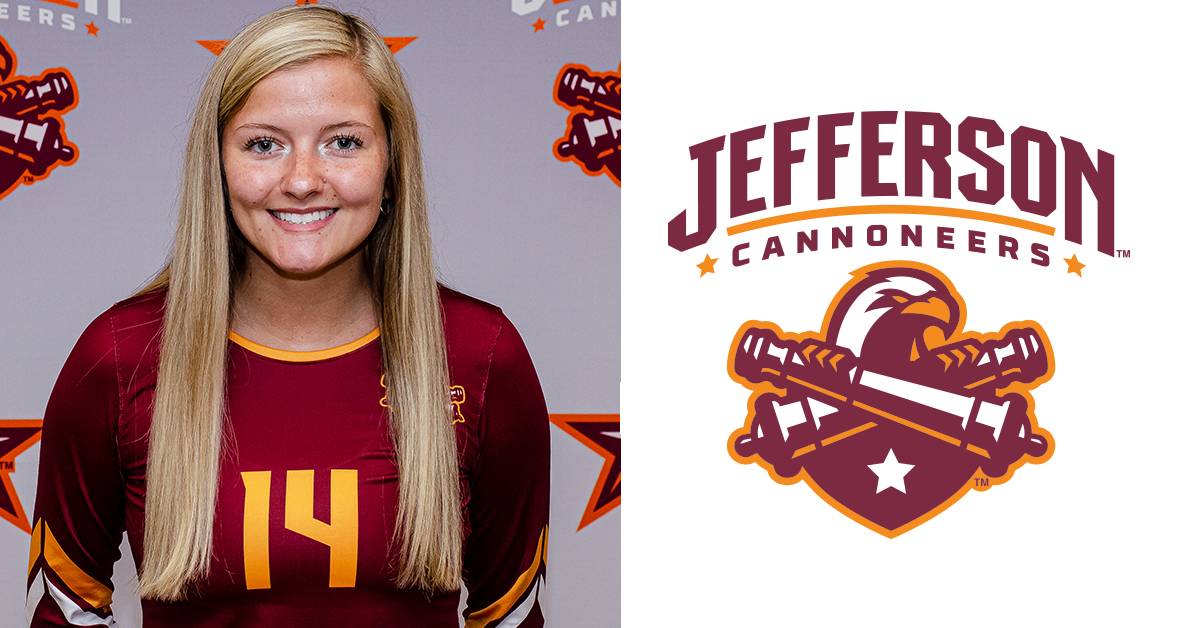 Sophomore setter, Bayleigh A. Woodard, of the Jefferson Community College (JCC) volleyball team is named JCC athlete of the week for the week ending September 7, 2022.
Bayleigh Woodard, a 2020 graduate of Watertown High School, is majoring in Physical Education at Jefferson. Bayleigh's accomplishments on the court during Jefferson's five-match win streak - 1 conference game and 4 Jefferson invitational tournaments - has been phenomenal. Team captain and starting setter (Quarterback of the team), Bayleigh led the Lady Cannoneers to victory with a total of 94 assists, 52 digs, 6 kills, 2 service aces, and a serving percentage of 85.7%. She is a tactical player and leads by example on and off the court! She shares the ball with all attackers on the team to score points for the wins. In addition to being named JCC athlete of the week, Bayleigh is also this week's National Junior College Athletic Association (NJCAA) Region III athlete of the week.

Learn more about Jefferson Community College athletics.