Chelsea M. Greenwood Named JCC Athlete of the Week
Published: September 28, 2022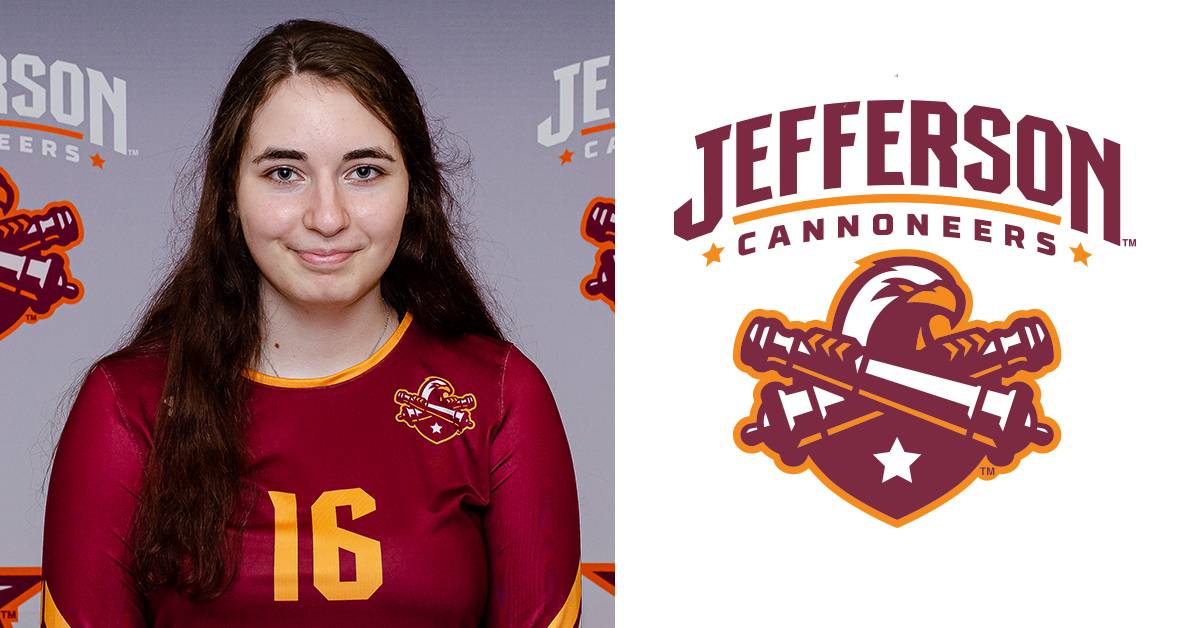 Sophomore outside hitter/middle blocker, Chelsea M. Greenwood, of the Jefferson Community College (JCC) volleyball team was named JCC athlete of the week for the week ending September 25, 2022. JCC's athlete of the week program is sponsored by Balanced Nutrition.
Chelsea Greenwood, a 2021 graduate of Beaver River High School, is majoring in Childhood Education at Jefferson. Chelsea has been dominating the court this week leading the Lady Cannoneers with 44 kills, and 117 kills to date. She had a great performance this week helping her team to a 15-2 record. Chelsea accomplished 44 kills, 18 digs, 6 blocks, and 3 service aces, in 4 matches. She displays her mental toughness at all matches, nothing stands in her way when points are down, and the team looks to her for the kill or block to spark their momentum. She has a total of 26 solo blocks and is currently ranked 13th in National Junio College Athletic Association (NJCAA) Division III. This week she provided a strong middle blocker performance during significant victories over SUNY Broome and Fulton-Montgomery Community College that went 5 sets. Chelsea's character on the court does not go unnoticed as her opponents often give her positive feedback. She portrays a true competitor on the court who plays 110% at all times.
Learn more about Jefferson Community College athletics.