Jatique Jenkins-Fredericks Named Athlete of the Week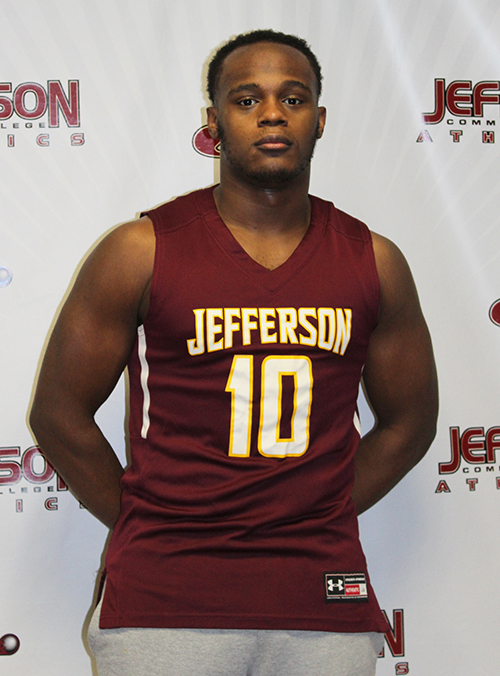 Freshman forward, Jatique Jenkins-Fredericks, of the Jefferson Community College (JCC) men's basketball team was named JCC athlete of the week for the week ending December 2, 2018. JCC's athlete of the week program is sponsored by Victory Promotions and Under Armour.
Jatique, a 2017 graduate of August Martin High School, Jamaica, NY, is majoring in Sports Management at Jefferson. Jenkins-Fredericks' accomplishments on the court this past week include leading the Cannoneers to a 2-1 record. Jatique continues to work on his game and his positive attitude is becoming contagious. In a game versus Tompkins-Cortland Community College, Jatique had 20 points and 7 rebounds to help lead the Cannoneers to a 97-85 win and a 1-0 start in the Mid State Athletic Conference. In a game versus nationally ranked Herkimer College, he continued his strong play with 10 points. His best performance came this past Saturday in a game versus Columbia Greene Community College that helped propel Jefferson to a win. Jatique finished the game with 15 points and 16 rebounds.