Mackenzie A. Lane Named Athlete of the Week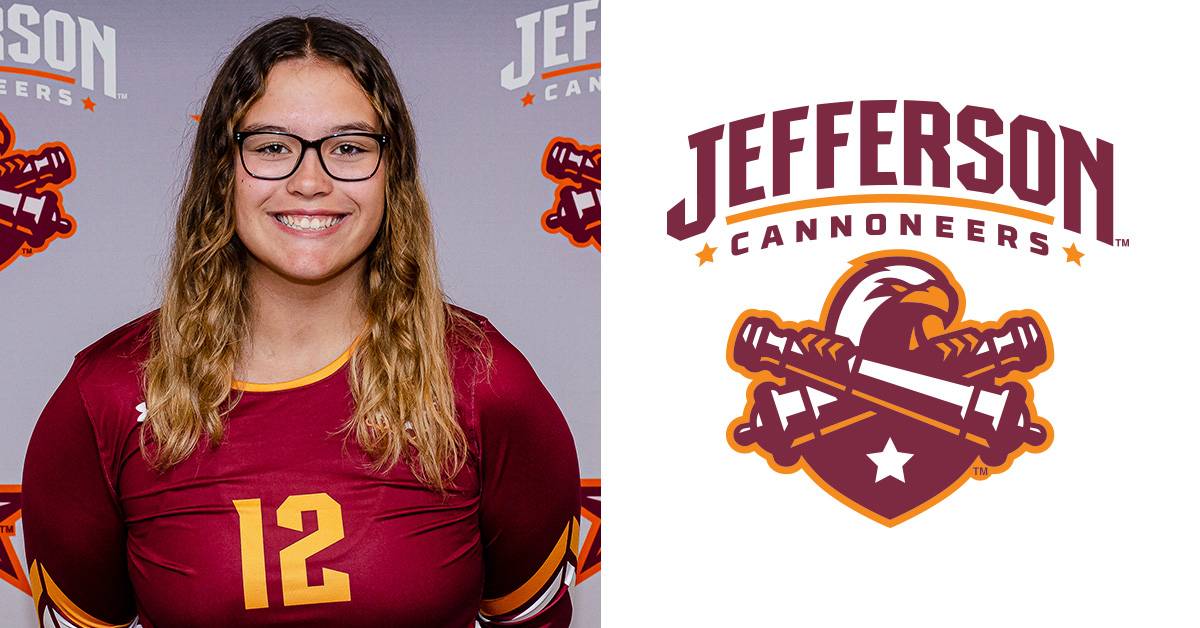 Freshman outside hitter, Mackenzie A. Lane, of the Jefferson Community College (JCC) volleyball team was named JCC athlete of the week for the week ending October 16, 2022. JCC's athlete of the week program is sponsored by Balanced Nutrition.
Lane, a 2022 graduate of Malone High School, is majoring in Physical Education at Jefferson. Mackenzie dominated the court this week assisting the Lady Cannoneers with a 25-4 record. She delivered 37 digs, 10 kills, 1 block, and 2 service aces. Mackenzie displays mental toughness with positive encouragement to the team during the matches and timeouts regardless of the score, and she stays loud throughout the whole match that sparks high energy in the team. Furthermore, she provided a solid performance as outside hitter during the 2-1 POD play at Onondaga Community College. She is a true competitor on the court.
Learn more about Jefferson Community College athletics.