Marlon D. Richardson Named Athlete of the Week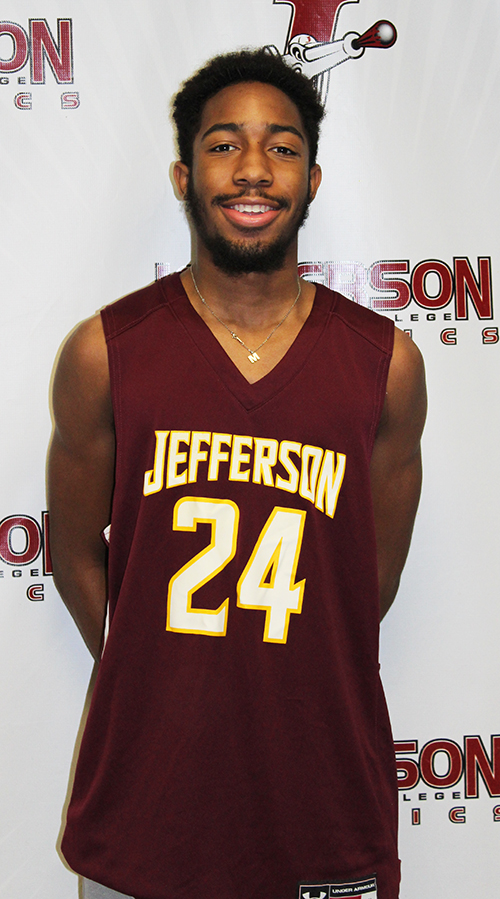 Sophomore guard, Marlon D. Richardson, of the Jefferson Community College (JCC) men's basketball team was named JCC athlete of the week for the week ending February 3, 2019. JCC's athlete of the week program is sponsored by Victory Promotions and Under Armour.
Marlon, a 2017 graduate of Carthage Central High School, is majoring in Humanities and Social Sciences at Jefferson. Richardson's accomplishments on the court this past week include being a team leader. He has been with the program for two years and has put his heart and soul into it. Marlon has taken on a much more advanced leadership role this year and has been responsible for the continued improvement of this team. He is currently averaging 6 points and 5 assists per game. As a defender, Marlon is assigned to defend the opposing team's best player. It is his tireless work rate that has become infectious for other players on the team. He has become a true leader and has been a real pleasure to coach.