Marissa Valvo & Juan M. Reynoso-Moncion are named JCC Co-Athletes of the Week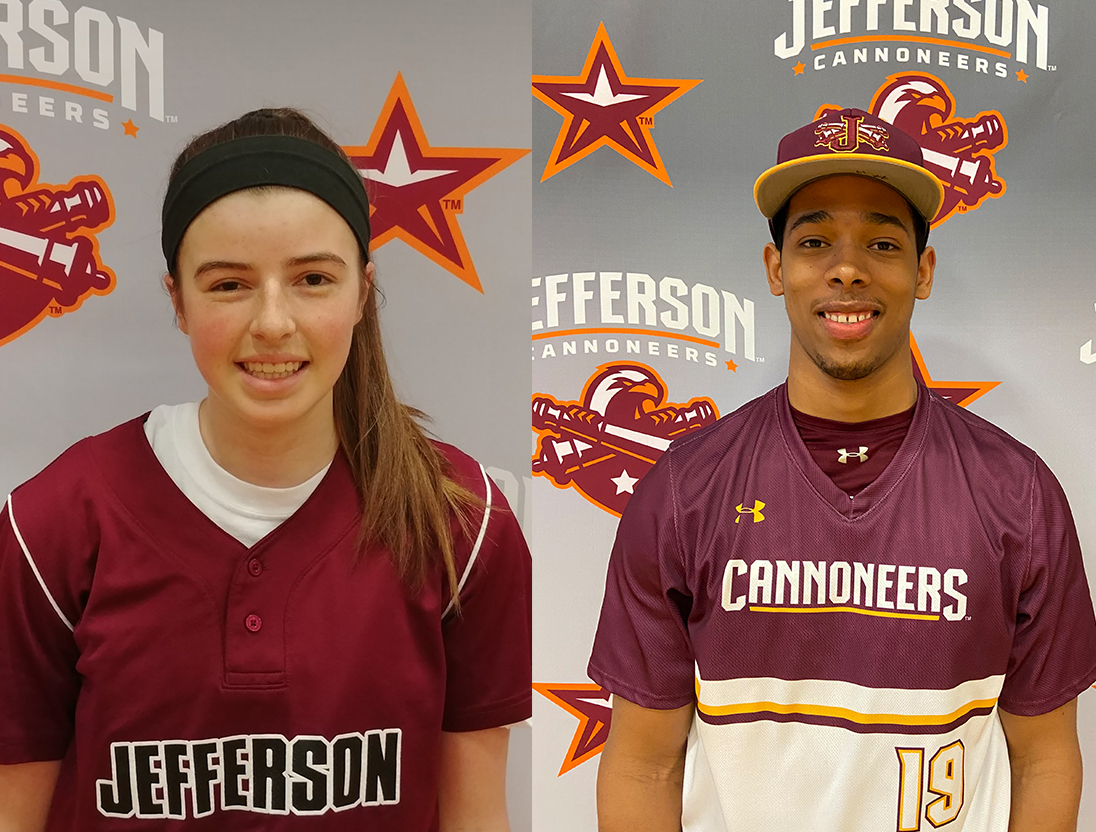 Freshman infielder, Marissa E. Valvo (above on left) of the Jefferson Community College (JCC) softball team, and freshman pitcher, Juan M. Reynoso-Moncion (above on right) of the Jefferson baseball team, were named JCC co-athletes of the week for the week ending May 2, 2021. JCC's athlete of the week program is sponsored by Under Armour and Victory Promotions.
Marissa, a 2020 graduate of General Brown Central School, is majoring in Natural Sciences at Jefferson. Valvo's accomplishments at the plate include going 10-17, with a triple and a homerun. She scored 8 runs and had 13 RBI's in their wins against Monroe Community College.
Juan, a 2020 graduate of Community Health Academy of the Heights, New York, NY, is majoring in Individual Studies at Jefferson. Reynoso-Moncion's accomplishments on the mound include pitching all 6 innings for JCC in the doubleheader versus Tompkins-Cortland Community College. He allowed only 4 earned runs and struck out 8 batters. Juan also hit a home run and a double, scoring a run and an RBI.
Learn more about Jefferson Community College athletics.