JCC & Partners Collaborate to Help Fill Need for Truck Drivers in the Workforce
Published: December 21, 2021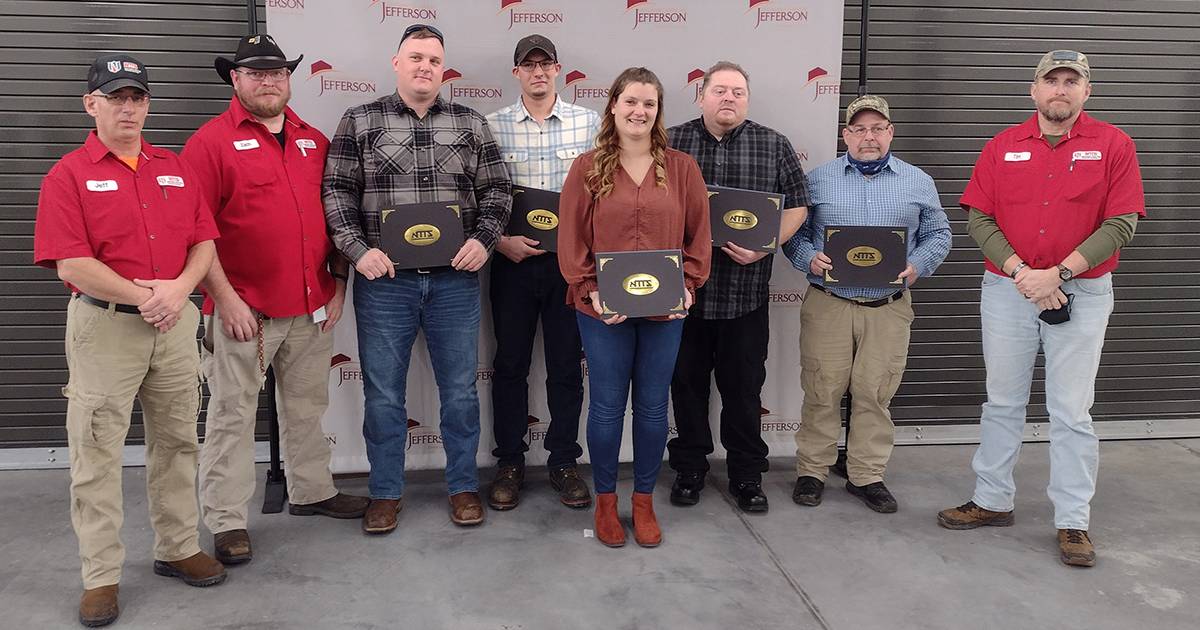 Jefferson Community College (JCC) is committed to creating educational and career pathways that meet the needs of students and the community. This fall, in collaboration with the North Country Workforce Development Institute (NCWDI) and Lewis County, JCC partnered with the National Tractor Trailer School to offer free hands-on training to prepare students to take the nationally recognized commercial driver's license (CDL) Class A exam. The 3-part exam includes a knowledge test, endorsement knowledge test (endorsements such as carrying a passenger, driving a truck containing liquid cargo or hazardous materials) and a driving skills test. According to the U.S. Bureau of Labor Statistics, the job outlook for tractor-trailer truck drivers is expected to grow more than 6% through the year 2030 due to recovery from the COVID-19 recession and the elevated need for truck drivers as households and businesses increase their spending online.
"It is an honor for Jefferson to collaborate with Lewis County, NCWDI and NTTS to devise a solution that helps put people to work and simultaneously meets a gap in the workforce," says Dr. Megan A. Stadler, Associate Vice President of Strategic Initiatives at JCC. "The College is listening to employers and will continue to develop partnerships and programs to serve the North Country."
"When Lewis County invested in our partnership with JCC in 2018, this is exactly the type of program we had in mind," says Ryan M. Piche, Lewis County Manager. "The programs at the Education Center are nimble and responsive to the workforce needs in our community. The CDL program will keep the manufacturers, farms, and people of Lewis County moving!"
"It was with great pleasure that NTTS had this excellent opportunity to work with JCC, NCWDI, and Lewis County and those students selected for this grant," says Kimberly Sather, Program Development Director, National Tractor Trailer School. "These students had dreams of becoming truck drivers for several years, and by the generosity of these financial grants from our local workforce agencies allowed these dreams to come to fruition. These students worked so hard to complete the training program and now have a marketable skill in a high-demand occupation. The CDL A will now allow them to contribute to the local economy in many ways."
The 5-week CDL Class A training program, held at the Lewis County Education Center in Lowville, began in November. Training consisted of 118 hours of classroom instruction and 107 hours of behind-the-wheel hands-on learning for a total of 225 hours of training. Behind-the-wheel training required backing maneuvers and road rides through Lowville on a 10-speed manual transmission which allowed students to be qualified to drive an automatic or manual tractor-trailer without any restrictions. In the classroom, material to prepare for the CDL Class A written exam, including Department of Transportation safety, rules and regulations, was presented. CDL Class A licensed drivers are qualified to drive a tractor-trailer, dump truck, straight truck, snowplow and more.
JCC Workforce Development is exploring running additional CDL Class A training programs. If you are interested in enrolling in a future CDL Class A training program, please email interest to ced@sunyjefferson.edu.
Related Articles
Kori M. Nichols Named Athlete of the Week

Freshman guard, Kori M. Nichols, of the Jefferson Community College (JCC) women's basketball team was named JCC athlete of the week for the week ending December 3, 2023. JCC's athlete of the week program is sponsored by Victory Promotions.