Criminal Justice Student Receives 2023 New York State Sheriffs' Association Scholarship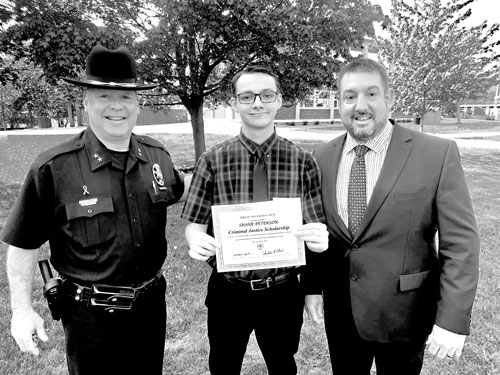 Jefferson Community College criminal justice student, Shane A. Peterson, Philadelphia, received a $500 scholarship from the New York State Sheriffs' Association, presented by Sheriff Peter R. Barnett. The merit-based award is bestowed to a student enrolled full-time at a community college who is majoring in criminal justice, police science or equivalent and expresses an intent to pursue a career in the criminal justice field. Peterson holds a 3.55 GPA and anticipates graduating from JCC in December 2023. His career goal is to become a canine (K9) officer.
Related Articles
Jack B. Natali Named Athlete of the Week

Sophomore runner, Jack B. Natali, of the Jefferson Community College (JCC) men's cross-country team was named JCC athlete of the week for the week ending September 24, 2023. JCC's athlete of the week program is sponsored by Victory Promotions.