JCC Esports Arena Unveiled
Published: August 16, 2022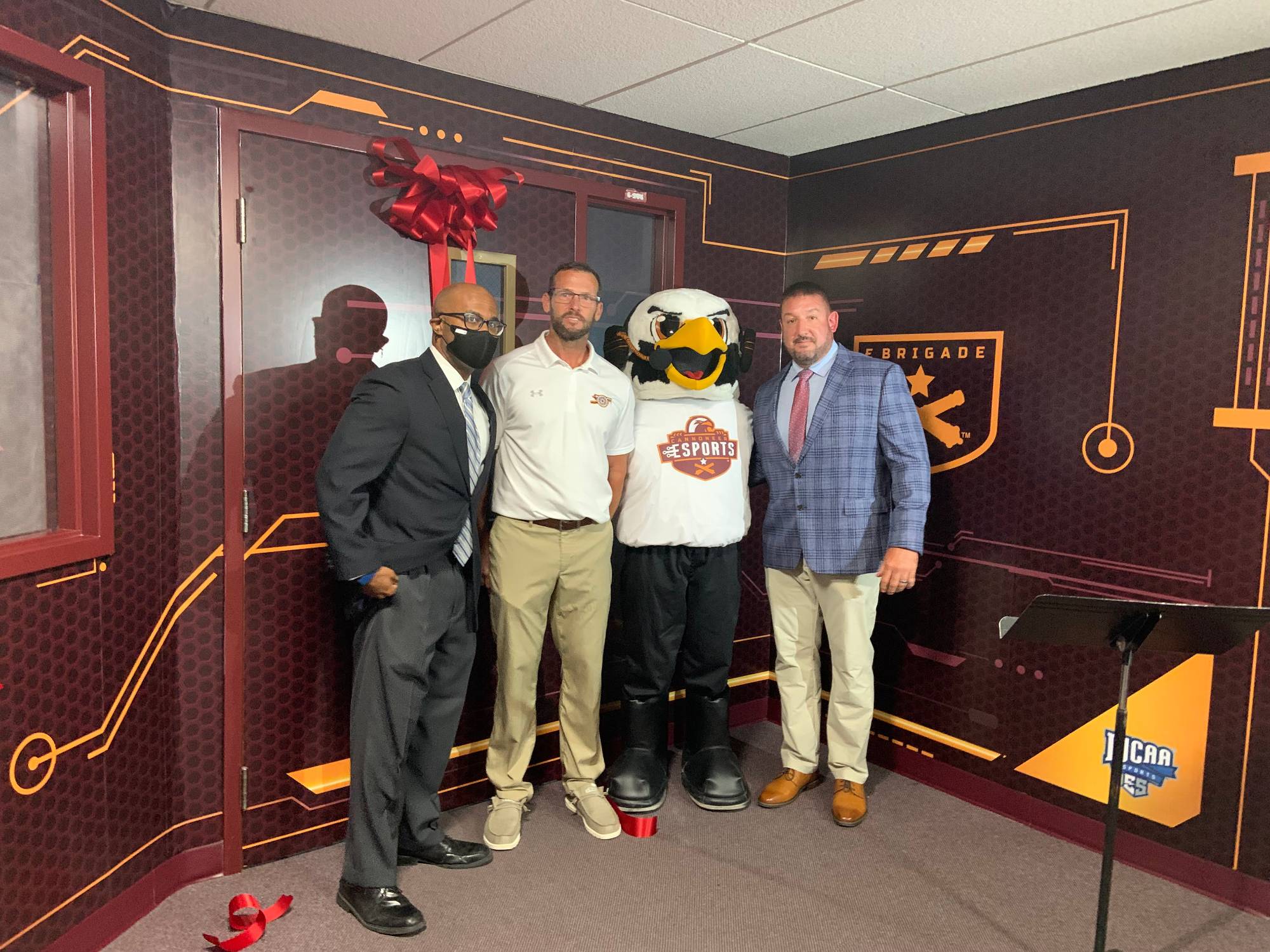 On August 11, 2022, Jefferson Community College (JCC) hosted a ribbon cutting ceremony to unveil its new esports arena. Members of the campus community, special guests and students joined administration to celebrate the addition of esports to the College's athletic roster. Esports is sanctioned by the National Junior College Athletic Association (NJCAA).
Jeffrey L. Wiley, Director of Athletics says, "Esports is the fastest growing sport within the NJCAA, NCAA (National College Athletic Association) and NAIA (National Association of Intercollegiate Athletics) and we are honored to bring one of the fastest growing industries to Jefferson students. Participation in JCC's esports program will not only foster camaraderie among students but will also give them a fun alternative to fulfill a general education requirement while learning about teamwork, communication and career development."
Located on the top floor of Jules Center, Building 6, Jefferson's esports arena features 28 gaming stations, ergonomic gaming chairs, three 70" smart TV consoles for three Nintendo Switches, two Xbox and a PS5 console, cutting edge Alienware gaming PCs complete with headsets and video cameras, lockers and a coaching station.
Joey Wargo, Esports Coach says, "JCC has some of the best gaming equipment at a 2-year school. One of my favorite things about the sport is that there is no exclusion. The team can accommodate 50 students or 150. We hope for the latter." Coach Wargo holds an associate's degree from Jefferson and a bachelor's degree from SUNY Cortland.
To date, more than 35 students have shown interest in joining the College's inaugural esports team. All esports tournaments and matches will be live streamed on the College's Twitch platform. Jefferson's esports season will kick off with its first match on October 3, 2022.
The esports program makes the 12th sport for Cannoneer Athletics. To join JCC's esports team, current Jefferson students and new students may submit their athletic interest form online. Students must be attending Jefferson full-time and be matriculated (enrolled in a degree program). Fall classes begin August 29, 2022. Applying to JCC is free. Learn more about fall registration.