Jerilyn E. Fairman Appointed as Interim Vice President for Academic Affairs
Published: September 15, 2022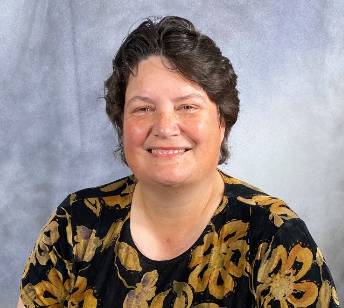 Jefferson Community College (JCC) began the 2022-2023 academic year with a familiar face serving in a new role. Jerilyn E. Fairman, Watertown, has been appointed to Interim Vice President for Academic Affairs. In May, Maryrose Eannace concluded her temporary appointment as interim vice president for Academic Affairs. With more than 33 years of service to the College, Fairman offers a wealth of experience and keen understanding of assessment, general education, developmental education and distance learning.
Since 2016, Fairman served as Associate Vice President for Liberal Arts, overseeing the School of Arts & Humanities and the School of Education, Behavioral Sciences and Public Services at Jefferson. She taught mathematics at JCC for 20 years before moving into a series of leadership roles, beginning with mathematics department chair, followed by Dean for Curriculum and Instruction, and later Dean for Instructional Support, Assessment, and Accreditation. In addition to her role as Associate Vice President of Liberal Arts, she served as the College's Title IX coordinator for many years. In May 2022, Fairman received the SUNY Chancellor's Award for Excellence in Professional Service. She holds a bachelor's and master's degree in mathematics from SUNY Albany.
As interim Vice President for Academic Affairs, Fairman is the College's chief academic officer, responsible for the development, implementation and evaluation of all academic programs and for the overall supervision of instructional personnel. She will chair the College's academic council, an integral role in both strategic planning and development as well as maintaining Middle States standards of accreditation. Additionally, she will serve as the liaison to the Office of the Provost at the State University of New York (SUNY).
Her appointment was effective July 1, 2022.