JCC Announces Finalist Candidates for College Presidency
Published: March 09, 2023
Watertown, NY – Following an extensive review of applicants and interviews with semifinalists, the Presidential Search Committee for Jefferson Community College (JCC) has recommended to the Board of Trustees four finalist candidates for the presidency of the College. Following is an alphabetical list and brief biography on each finalist. The candidates will visit the campus for final interviews the week of March 13 and the week of March 20, 2023.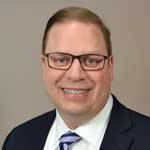 David Clickner
Dr. David Clickner is currently the Vice President for Strategic Initiatives & Planning and Academic Affairs at SUNY Schenectady County Community College, Schenectady, NY. He has been with SUNY Schenectady since 2017 and previously served as the Interim and Assistant Vice President for Academic Affairs. Prior to joining SUNY Schenectady, Dr. Clickner served as an Interim Assistant to the Vice President for Academic Affairs and Director of the Learning Centers at Hudson Valley Community College in Troy, NY. Dr. Clickner holds a bachelor's degree in English from Siena College and both a master's degree and doctorate in reading from the University at Albany, NY. Read more…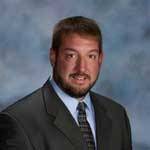 Daniel Dupee, II
Dr. Daniel J. Dupee currently serves as the Administrator-In-Charge at Jefferson Community College (SUNY), Watertown, NY. Dr. Dupee has served in various roles at the College, including Executive Vice President for Administration, Finance and Enrollment Services, Vice President for Administration, Finance and Enrollment Services, and Comptroller. Prior to his service at Jefferson, Dr. Dupee started his professional career in the private sector working for National Grid and Carrier Corporation. Dr. Dupee holds a bachelor's degree and a Master of Business Administration from Columbia College, a Certificate of Advanced Studies in Educational Leadership from LeMoyne College and a Doctor of Education from Northeastern University. Read more…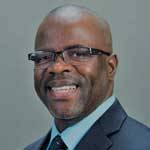 Joel Frater
Dr. Joel Frater currently serves as the Dean of Student Services at Rochester General College of Health Careers in the Rochester Regional Health System, Rochester, NY. Prior to his role there, Dr. Frater was the Executive Dean at Monroe Community College, (SUNY) in Rochester, NY and, in addition to several other roles, as the Academic Affairs Assistant Provost for Diversity at SUNY Brockport, Brockport, NY. Dr. Frater holds a bachelor's degree from Cheyney University of Pennsylvania, a Master of Education in Therapeutic Recreation and a Doctor of Education degree in Sport and Recreation Administration, both from Temple University in Philadelphia, PA. Read more…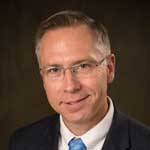 Douglas Scheidt
Dr. Douglas Scheidt has served in several senior academic roles, most recently as the Interim Provost & Chief Academic Officer at Goddard College, Vermont. Prior to his role there, Dr. Scheidt served at SUNY Erie Community College in Williamsville, NY as the Provost and Executive Vice President and the Provost and Vice President for Academic Affairs at SUNY Canton, Canton, NY. He served in several roles at SUNY Brockport, including Interim Provost, Vice President for Academic Affairs and Founding Dean. Dr. Scheidt is a NYS licensed psychologist and holds a bachelor's degree in psychology from Colgate University and a PhD in Counseling Psychology from the University at Buffalo. Read more….

At this juncture, the work of the Presidential Search Committee to fulfill its charge has successfully concluded. "This was a significant commitment of time and energy on the part of each committee member during the search for Jefferson's next leader," said Judith L. Gentner, co-chair of the search committee and Chair of the Board of Trustees. "I would like to thank and commend the committee members for sharing their professional expertise and for their outstanding dedication to this community's college."
The search committee was appointed by the Board of Trustees in October 2022 and co-chaired by Trustee Gentner along with Trustee Nathan Hunter. The Board also retained the services of R.H. Perry & Associates, specifically senior consultants John Hutchinson and Thomas DaRin along with CEO Paul Doeg, to assist the College with the search for its next president. Forty-two applications were received, of which seven semi-finalist candidates were interviewed by the search committee on March 1 and 2, 2023.
Additional information on each candidate is also available on Jefferson's website.
The final selection of Jefferson's 7th president rests with the Board of Trustees which will then forward their selection to the SUNY Board of Trustees for SUNY's approval in April 2023.