JCC Food Pantry Selected as Hannaford's Fight Hunger Bag Program Beneficiary
Published: August 30, 2023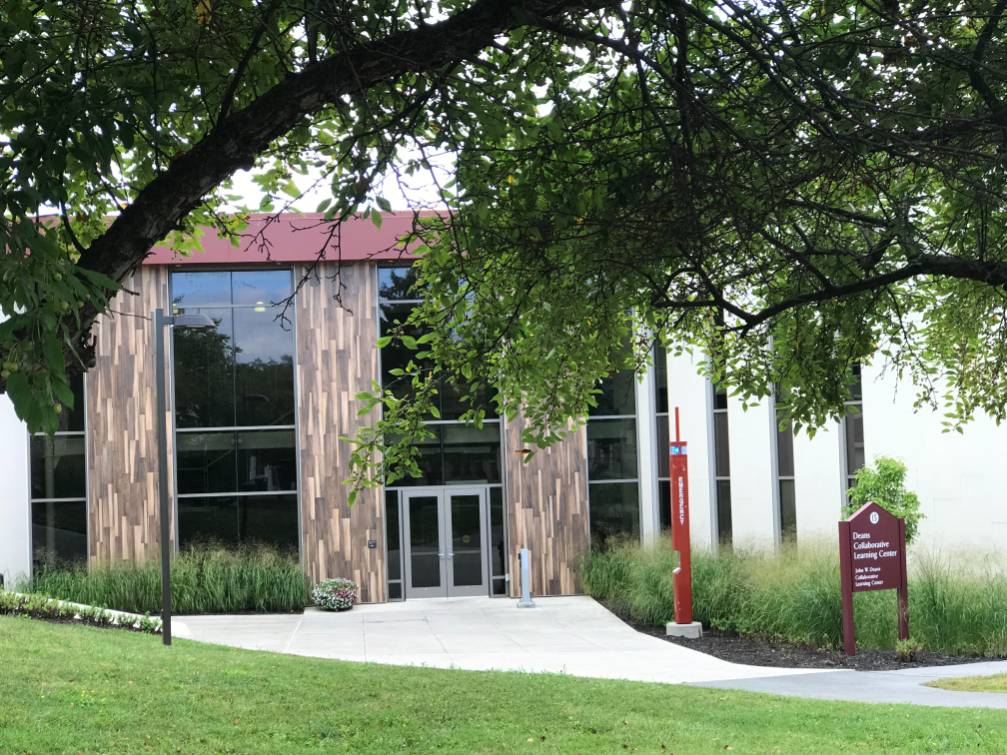 For the entire month of September 2023, store leadership at Hannaford's Watertown location has selected Jefferson Community College (JCC) Food Pantry to receive a $1 donation from every purchase of the $2.50 Fight Hunger Bag.
The Fight Hunger Bag Program facilitates community support with the goal of making a difference in the vicinity where shoppers live and work. Almost $1 million has been donated to over 1,400 hunger organizations since the program launched in April 2014.
"The Jefferson Community College food pantry represents a spirit of unity on campus and is a vital resource dedicated to ensuring every member of our campus community has access to nutritious food," says Gabrielle M. Thompson, Interim Dean of Students and JCC Food Pantry Coordinator. "By alleviating the burden of food insecurity, we strive to empower our students to thrive academically and personally, fostering a campus environment that values every member's well-being and success. No one should have to choose between their education and a nutritious meal. We are ever grateful to Hannaford for their support of the college's food pantry and this community."
Established in 2011, the JCC food pantry has assisted countless numbers of students and members of the campus community as well as members of the community at large. In Fall 2019, the Food Pantry partnered with the JCC Foundation and Food Bank of Central New York (CNY) to expand services. During the Covid-19 pandemic, JCC staff, students and volunteers collaborated with the Food Bank of CNY to hold not one, but three drive-by food distribution events open to the public. Furthermore, since 2019, the Food Pantry has solicited donations annually to provide Thanksgiving Baskets full of dinner supplies and small gifts for children to JCC students. In 2021, the Food Pantry was recognized with the 2023 JCC Spirit of Jefferson Award.
Located in the Deans Collaborative Learning Center (Building 15), the JCC Food Pantry offers discreet access, valuing privacy and confidentiality for all visitors. Pantry hours of operation are Monday through Thursday from 8:00 a.m. to 5:00 p.m. and Friday from 8:00 a.m. to 4:00 p.m.
Join us in making a difference! Your support stays local and goes a long way in alleviating food insecurity. Next time you shop at Hannaford, consider participating in their Fight Hunger Bag Program.
For more information about JCC's food pantry, email foodpantry@sunyjefferson.edu.
For more information about the Hannaford Fight Hunger Bag Program, visit www.hannaford.2givelocal.com.
Related Articles
Kori M. Nichols Named Athlete of the Week

Freshman guard, Kori M. Nichols, of the Jefferson Community College (JCC) women's basketball team was named JCC athlete of the week for the week ending December 3, 2023. JCC's athlete of the week program is sponsored by Victory Promotions.