Nathan Weaver Named JCC Athlete of the Week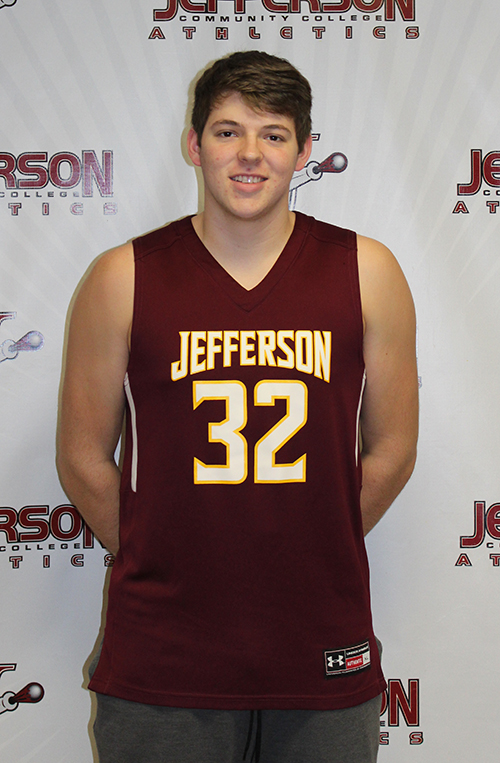 Sophomore center, Nathan A. Weaver, of the Jefferson Community College (JCC) men's basketball team was named JCC athlete of the week for the week ending November 18, 2018. JCC's athlete of the week program is sponsored by Victory Promotions and Under Armour.
Nathan, a 2016 graduate of Harrisville Central School, is majoring in Individual Studies at Jefferson. Weaver's accomplishments on the court this past week include having his best game on Saturday against Schenectady County Community College with 22 points and 7 rebounds. Nate has been a steady provider for the team the last two years. He not only plays for Jefferson basketball, but is also a resident assistant (RA) in the College's residence hall. Nathan does a phenominal job balancing his work and studies while remaining a dedicated member of the basketball team.