JCC Co-Awarded SUNY Impact Grant
Published: December 21, 2018
Jefferson Community College (JCC) is one of four SUNY institutions to receive a portion of a SUNY Impact Grant totaling $70,400 to expand tutoring services, transfer opportunities, and other support services. JCC's student body is comprised of 42% military and veteran affiliated students. The College offers exclusively to veteran students, a dedicated lounge, tutoring center, study space and support services. At Jefferson, the SUNY Impact Grant will help provide additional support services to assist veteran students with their academic adjustment, space for transfer counselors/advisors from SUNY Oswego, and transfer research opportunities.
Read more about the SUNY Impact Grant press release issued by SUNY Oswego.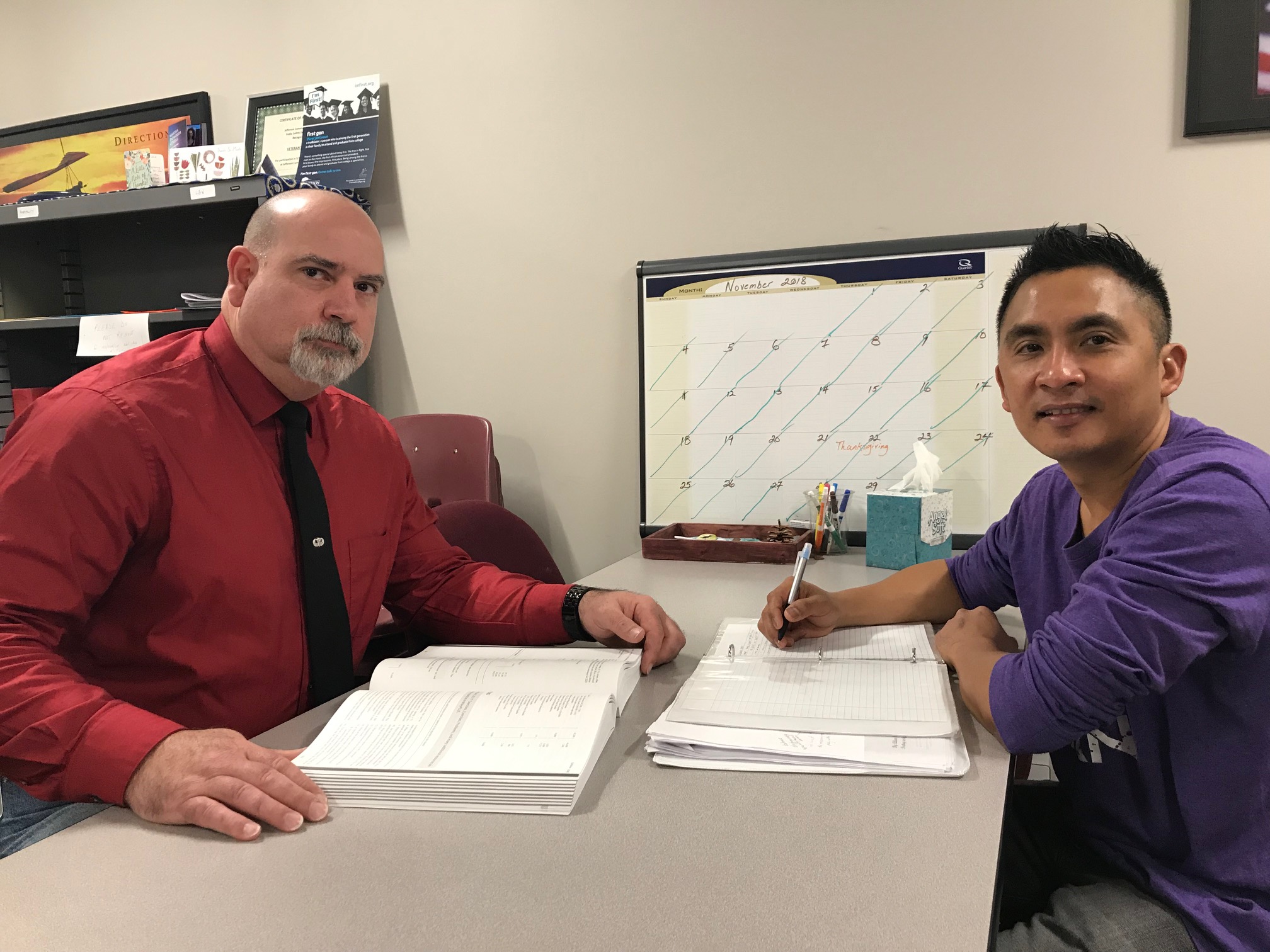 Jefferson Community College veteran students, Charles Leonard (left) and Allan Pador (right) utilize the veterans tutoring center located in the Deans Collaborative Learning Center on JCC's campus.