JCC Names Marjorie Vazquez and Caleb Mueller Co-Athletes of the Week
Published: September 16, 2018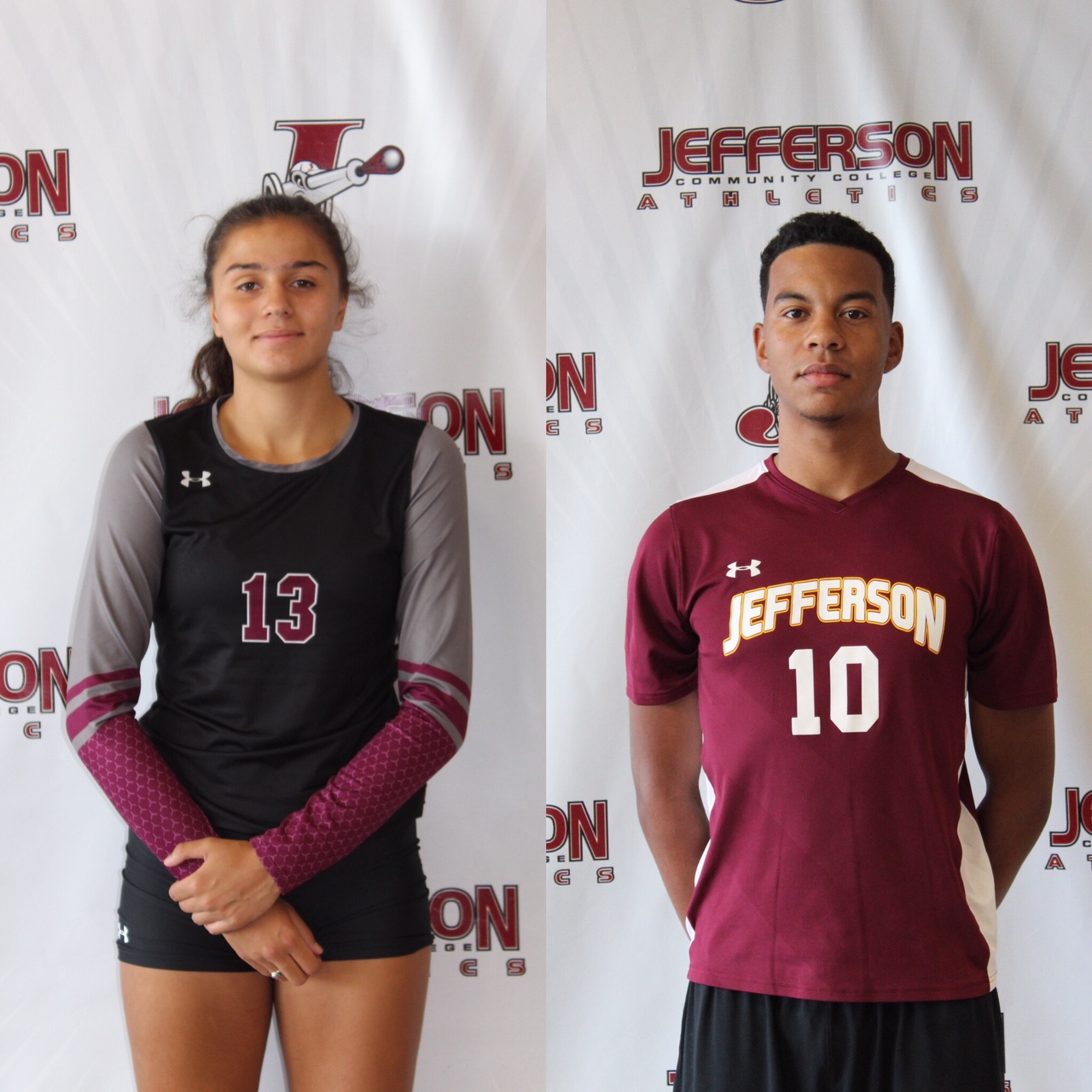 Freshman outside hitter Marjorie Vazquez of the Jefferson Community College volleyball team and sophomore defender, Caleb M. Mueller of the Jefferson Community College (JCC) men's soccer team, were named JCC co-athletes of the week for the week ending September 16, 2018. JCC's athlete of the week program is sponsored by Under Armour and Victory Promotions.
Marjorie, a 2018 graduate of Sandy Creek Central School, is majoring in Humanities and Social Sciences at Jefferson. Vazquez's accomplishments on the court this past week include racking up 31 kills, 60 digs, 5 blocks, and 34 service points. Maggie made the move to an outside hitter over the weekend and stayed on the court all 6 rotations. This proved to be the change the Lady Cannoneers needed as she led the way on Saturday, helping the team compile 3 tough regional wins against Monroe, Genesee, and Finger Lakes. Her steady, positive, "team first" attitude has really helped to pull Jefferson through some tough matches.
Caleb, a 2017 graduate of Claus-Von-Stauffenberg Schule, Germany, is majoring in Business Administration at Jefferson. Mueller's accomplishments on the pitch this past week include being a constant in the Cannoneer's season so far. Caleb is a steady player who comes to practice every day and tries to improve his game on a regular basis.
Visit the JCC athletics website to learn more.