JCC Names Piper Warren and Alexandra Greene Co-Athletes of the Week
Published: October 08, 2018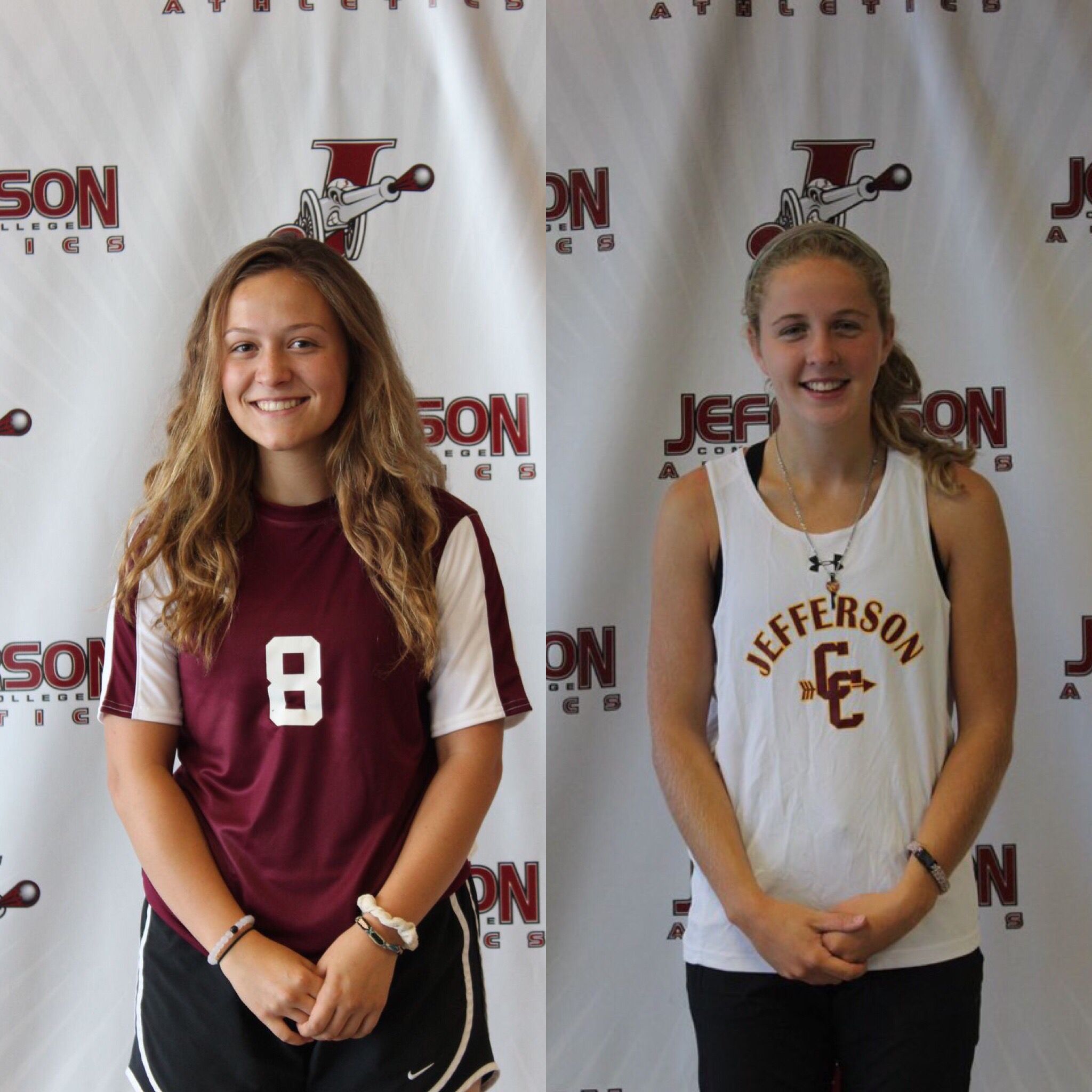 Freshman runner, Piper G. Warren (left) of the Jefferson Community College (JCC) women's cross country team, and freshman midfielder Alexandra N. Greene (right), of the Jefferson women's soccer team, were named JCC co-athletes of the week for the week ending September 9, 2018. JCC's athlete of the week program is sponsored by Under Armour and Victory Promotions.
Piper, a 2018 graduate of Watertown High School, is majoring in Mathematics and Science at Jefferson. Warren's accomplishments on the trail this past week include starting her collegiate running career off in style as she competed in the 28th Annual Oswego State Cross Country Invitational. Piper got out well at the start and ran consistently through the 4 kilometer course and finished with a strong kick at the end. She finished 36th overall with a time of 16:34.2 amongst NCAA DIII and NJCAA runners; she was more than 3 minutes ahead of the next NJCAA runner and her time for the 4 kilometer course converts to the second fastest time in JCC history!
Alexandra, a 2018 graduate of Copenhagen Central School, is majoring in Humanities and Social Sciences at Jefferson. Greene's accomplishment on the pitch this past week include scoring 4 goals and an assist. She had a hat-trick (three goals) against SUNY Adirondack to secure the 6-1 win Saturday.
Visit the JCC athletics website to learn more.