White Coat Ceremony Held for First Year Nursing Students - September 2023
Published: September 25, 2023
On September 19, 2023, Jefferson Community College (JCC) held its annual White Coat Ceremony to welcome new students to the nursing program. During the White Coat Ceremony, students were robed with their first white coats, the traditional dress of nursing professionals. Student participation in the White Coat Ceremony affirms their commitment to a profession of caring and compassion using the knowledge and skills necessary to care for all in need. Jefferson's nursing degree program is ranked #2 in New York State by Nursing Schools Almanac.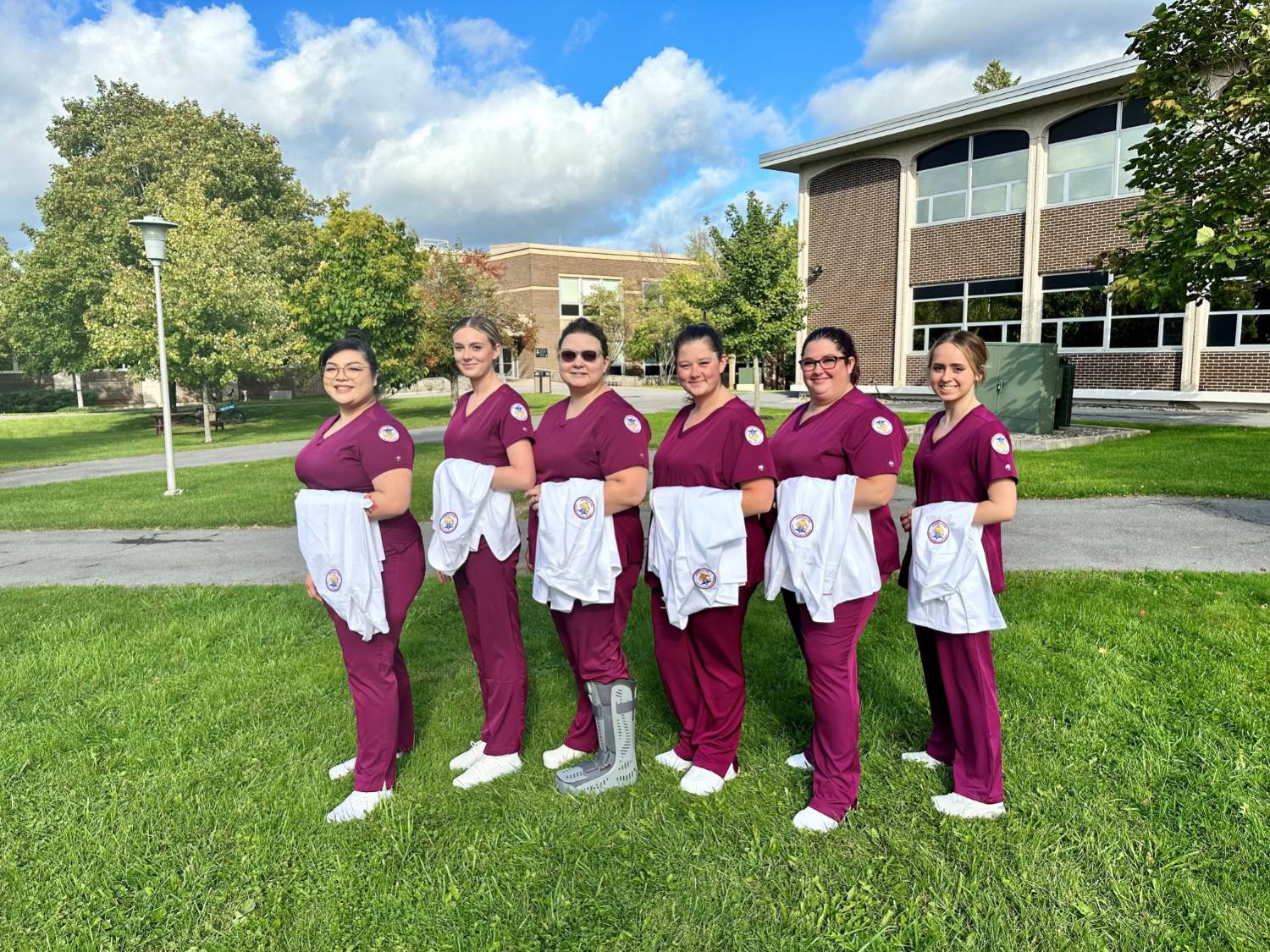 Cohort I
(l-r): Kaialee K. Palmer, Fort Hood, Texas, Randi N. Gallamore, Philadelphia, Britney L. Daniels, Theresa, Logan M. Marolf, Lowville, Somer J. Burnham, Lowville, Grayce A. Ulrich, Carthage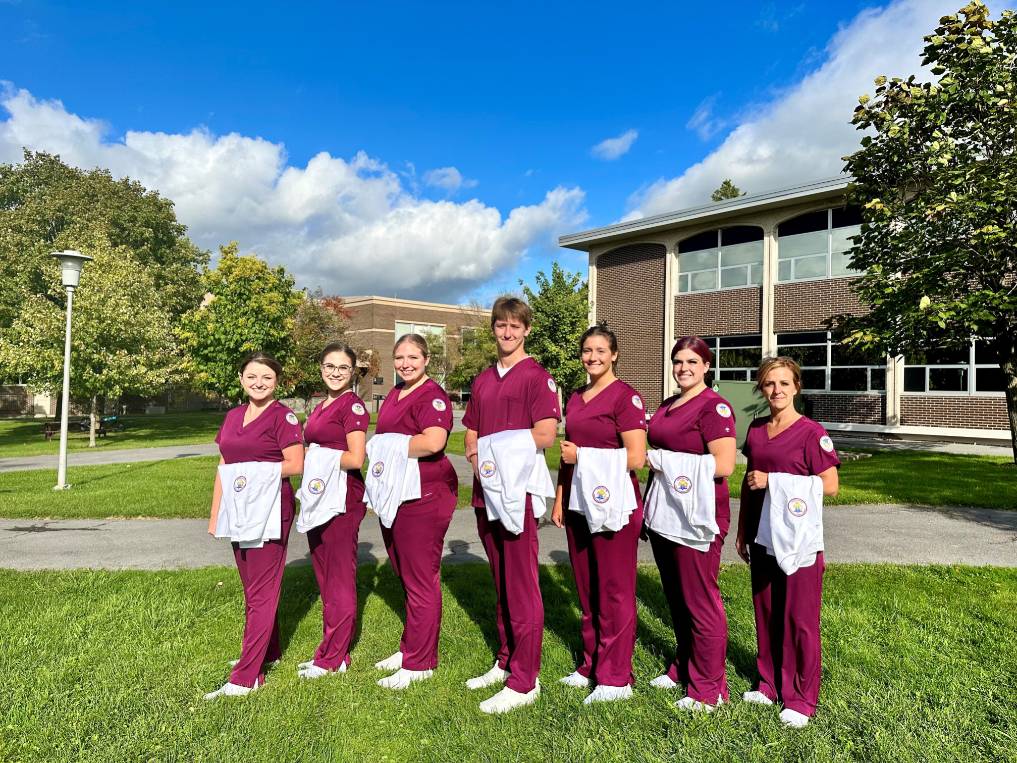 Cohort II
(l-r) Michaela M. Call, Antwerp, McKenna C. Ford, Fort Drum, Abigayle M. Buck, Glen Park, Nathan E. Snow, Dexter, Lily Dupee, Dexter, Anna Marie S. Stout, Brier Hill, Andrea M. Janaro, Dexter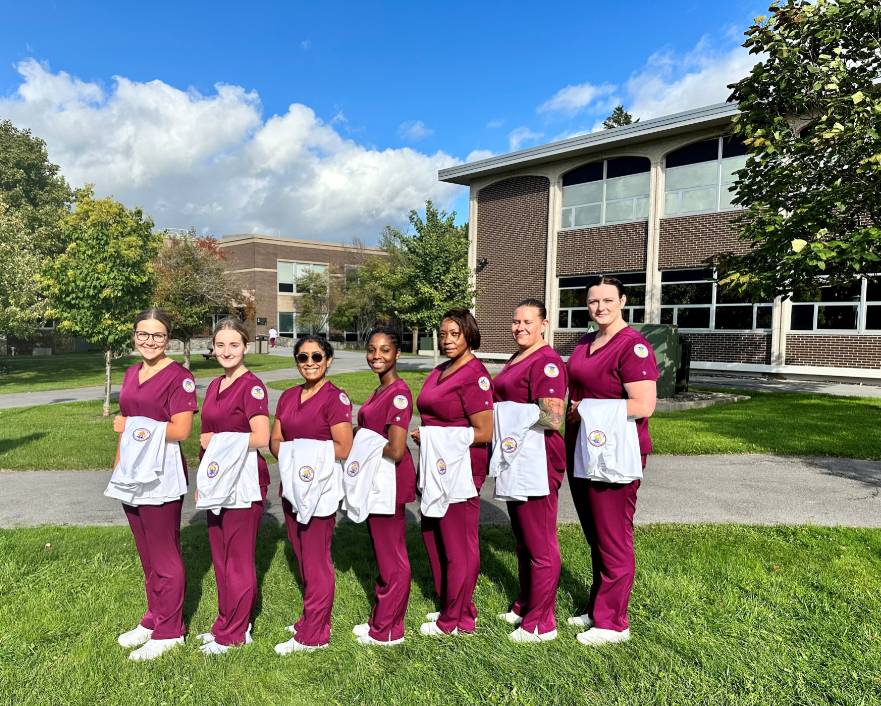 Cohort III
(l-r) Cassandra M. Van Brocklin, Alexandria Bay, Corinne C. Martin, Watertown, Clara R. Cruz, Calcium, Kayla N. Myers, Evans Mills, Jacqueline Maynes, Watertown, Morgan M. Owens, Fort Drum, Tara D. Center, Watertown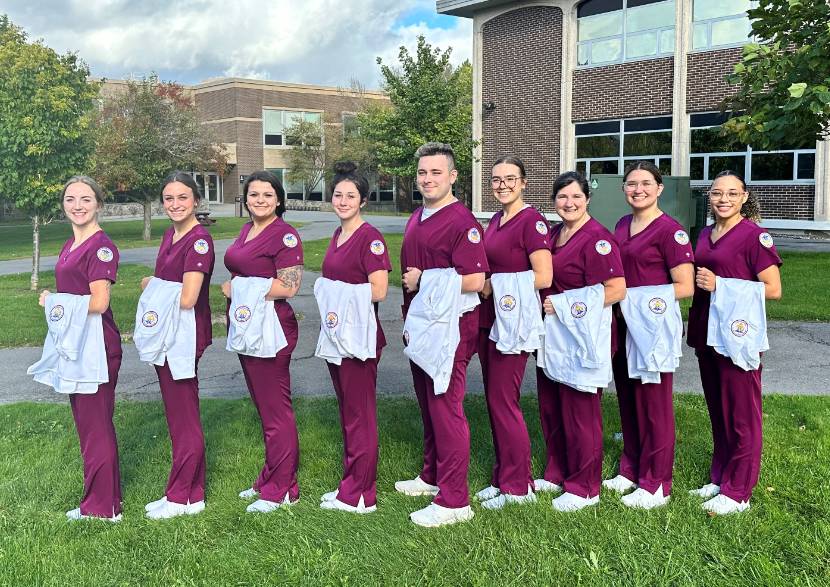 Cohort IV
(l-r) Madison G. Hoover, Philadelphia, Eloise G. Haynes, Adams, Jolee A. Machia, Watertown, Trinity L. Molnar, Chaumont, Evyn L. Ash, Copenhagen, Eleanor A. Erardi, Watertown, Heather L. Sullivan, Copenhagen, Elena M. Sanchez, Calcium, Amy Canales, Black River


Cohort V
(l-r) Kassidy M. Hunt, Watertown, Kylie R. Grant, Watertown, Emily E. Ballou, Evans Mills, Nicole M. Distefano, Watertown, Courtney T. Marzo, Fort Drum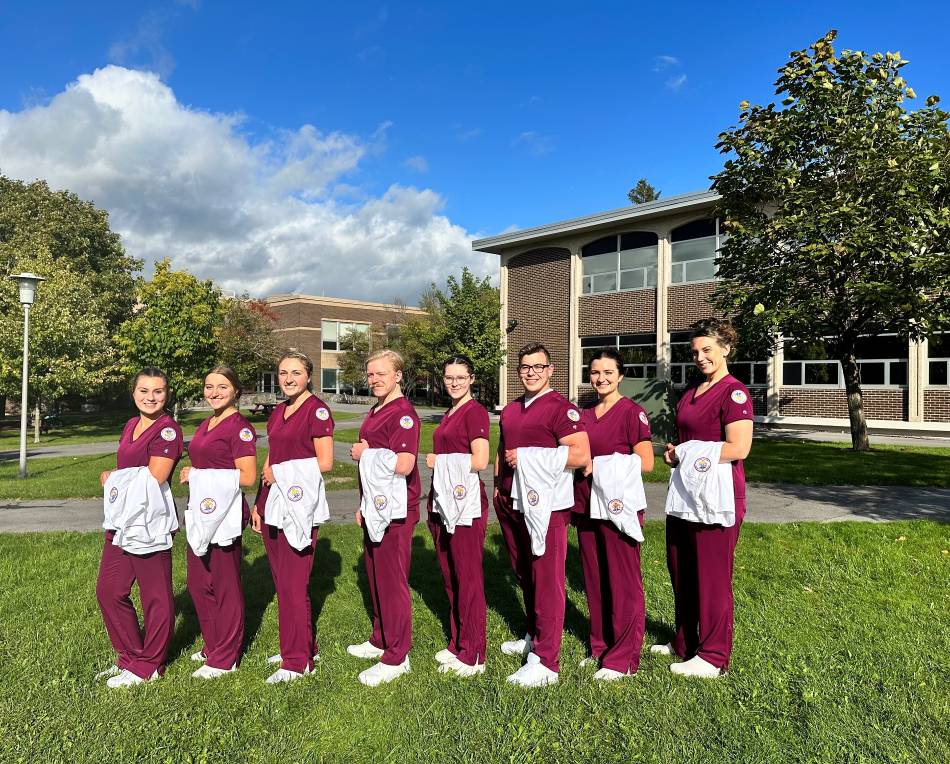 Cohort VI
(l-r) Faith M. Moseley, Pulaski, Felicity Roberts, Alexandria Bay, Carly L. Piercey, Ogdensburg, Zachary M. Scott, Watertown, Brynn E. Delaney, Philadelphia, Devin T. Cohan, Evans Mills, Sabrina Ciambra, Watertown, Fiona E. Strife, Watertown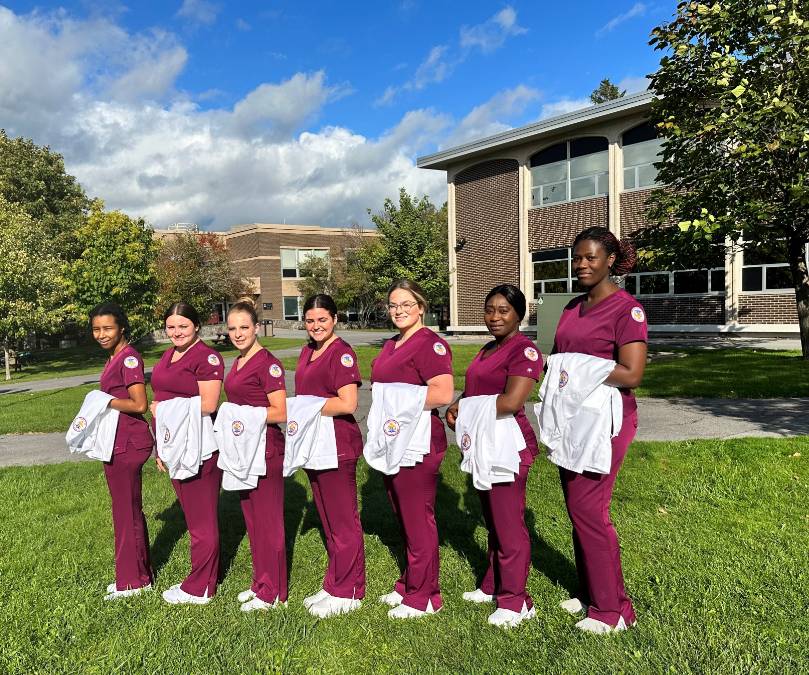 Cohort VII
(l-r) Fatoumata B. Dumeny, Watertown, Toni M. Denner, Clayton, Tiffany McCargar, Chaumont, Charlize J. Haddow, Dexter, Katelynn M. Robinson, Watertown, Temitope S. Famoriyo, Fort Drum, Nallya O. Neme, Fort Drum
Related Articles
Kori M. Nichols Named Athlete of the Week

Freshman guard, Kori M. Nichols, of the Jefferson Community College (JCC) women's basketball team was named JCC athlete of the week for the week ending December 3, 2023. JCC's athlete of the week program is sponsored by Victory Promotions.