Economic Recovery Plan

Jefferson Responds
Now more than ever, Jefferson Community College is the right choice for students and our community. The COVID-19 pandemic has challenged our families, local businesses, and our regional economy. When the crisis began, the Center for Community Studies, led by College faculty and staffed by dedicated Jefferson students, conducted two important community surveys. Our campus experts learned that in Jefferson, Lewis, and St. Lawrence counties:
Over half of respondents had some financial concerns related to their job being lost or reduced;
Over half of respondents with school-age children found it difficult to provide their children's education at home; and
Over half of local businesses reported that employment was down and that employment levels would be down by 50% or more.
OUR RESPONSE Jefferson is prepared to energize the economic recovery of our region by educating, inspiring, and empowering the North Country to come back stronger.
Educate
Jefferson will deliver career-training programs, a state-of-the-art learning experience, and partner with local employers to get students into the workforce.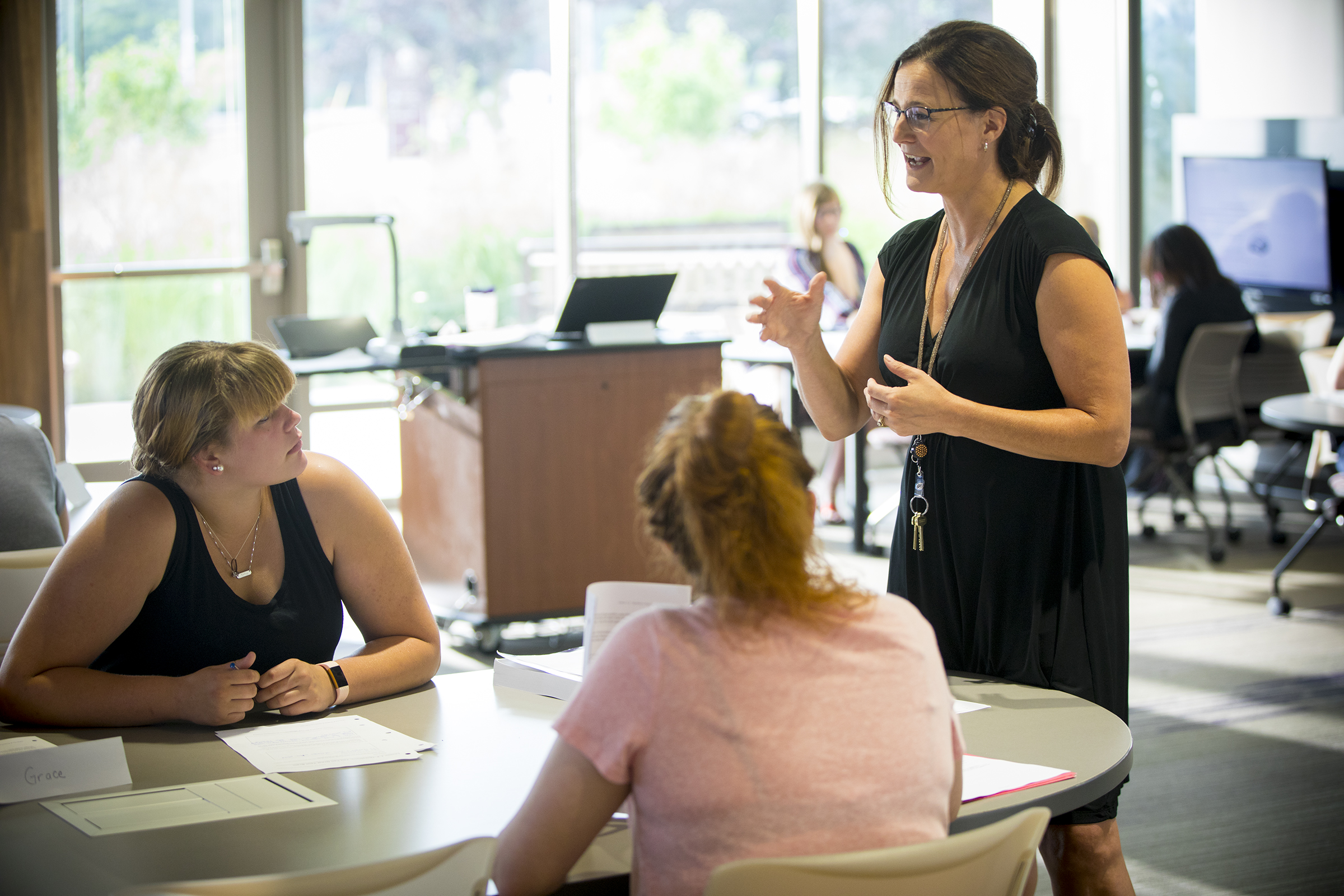 JCC has given me a second chance that I never thought was possible. I haven't taken any form of full-time classes since 2004. Even now, with family obligations and a daughter to raise, JCC was flexible and accessible enough to help me achieve my goal of obtaining a degree. I will forever be thankful for the college's thoughtful, helpful, and knowledgeable staff.Sean McCann, Business Administration AS major,
jointly registered with SUNY Potsdam
"Career in a Year" Education and Training Opportunities
If you are looking to update your skills for the job market, Jefferson Community College, SUNY Potsdam and the Jefferson-Lewis BOCES offer programs that can be completed in one year or less, and many are fully online. We are committed to helping our community retool for the post-COVID economy.
Accounting, Certificate (online)
Chemical Dependency, Certificate (online)
Hospitality & Tourism, Certificate (online)
Early Childhood, Certificate
Teaching Assistant, Certificate
Certified Medical Assistant (military friendly)
Phlebotomy (military friendly)
Medical Billing & Coding
Schedule a virtual appointment today at sunyjefferson.edu/admissions or call (315) 786-2437
Management, MS
Business
Healthcare
Skilled Workforce Areas
Curriculum and Instruction, MsEd
Certificate of Advanced Studies in as little as 1 semester
Practical Nursing (NYS Licensure)
Literacy/Workforce Development (NYS HS Equivalency Diploma)
Automotive Technology, Certificate
CDL Licensing (NYS Class B)
Electrical Wiring Technology, Certificate
Heavy Equipment Operation (Fall start only)
HVAC - Plumbing, Heating, Ventilation, and Air Conditioning (Fall start only)
Manufacturing Technology, Certificate
Welding Technology, Certificate
For Fall & Spring Start Dates, see boces.com/adulted or call Adult Education Office (315) 779-7220
Find your Career and Earn a Degree
If you are looking to change careers, Jefferson Community College is where your path begins. The College is accepting new students this Spring. Consider enrolling in a high-demand field:
Business Administration, A.S. (jointly registered with SUNY Potsdam)
Healthcare Management, A.S.
Nursing, A.A.S. (weekend option available)
Childhood Education, A.A. (jointly registered with SUNY Potsdam)
Not sure where to start? Take our free career assessment or speak to an Enrollment Specialist today.
Investing Over $75,000 in New Classroom Technology
Come experience the new Jefferson! We are committed to providing our students with
the best learning experience, whether they are on or off campus. Our new Hyflex classrooms provide students with the flexibility to attend in person or online from the comforts of home.
Inspire
Jefferson will inspire community members to pursue a rewarding career and begin their education with new financial assistance opportunities.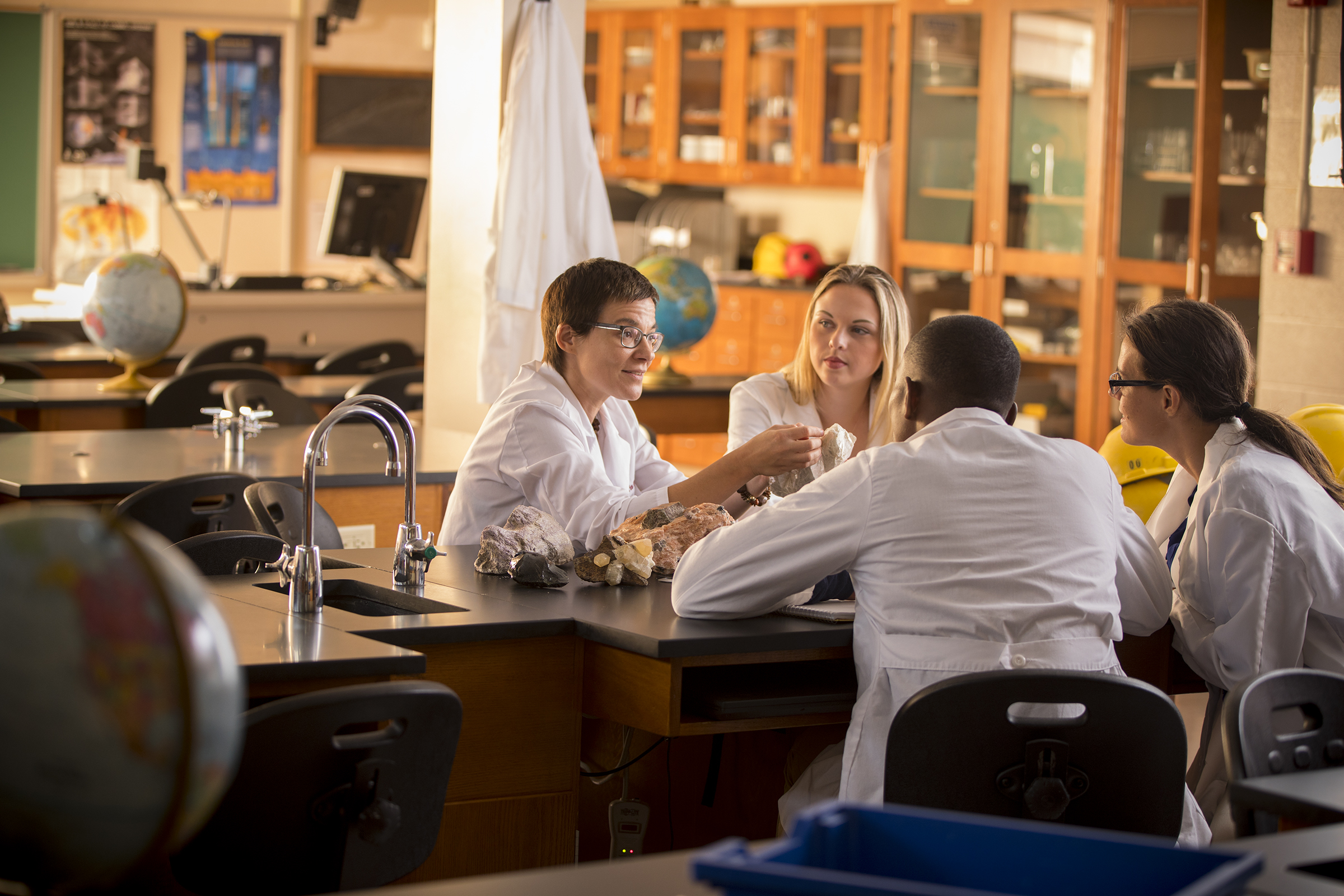 JCC has given me the opportunity to truly recognize the potential I have, and the drive and focus to accomplish goals I never imagined possible.Samantha Bearup, Business Administration, AAS major
$1.2 Million in Financial Support Given to Students
The College distributed over one million in CARES Act Higher Education Emergency funding directly to students affected by the COVID-19 crisis. The JCC Foundation contributed an additional $70,000 to support students who started their education in the midst of the pandemic. Nearly 600 students have received scholarships to begin or continue their education.
Thanks to our generous donors, the JCC Foundation provides more than 150 scholarships annually to our students. To inspire new students to begin their studies this Spring, the JCC Foundation is pleased to offer the following:
"Now More than Ever" Scholarship Available
For those who have been out of high school for a couple of years and want to find their path to a rewarding career, now more than ever Jefferson Community College is the best place to start. Jefferson, Lewis, Oswego, and St. Lawrence county adults (20 years and older) are eligible for up to a $1,000 grant to start college this Spring!
Future Teacher Funding Available
The COVID-19 pandemic has reminded us of the importance of our local teachers. To support those entering this valued field, Jefferson offers Certificates, Associate degrees, and a jointly registered program with SUNY Potsdam, where students can earn their Bachelor's and then their Master's degree in Watertown. Future teachers who enroll this Spring are eligible for an additional $1000 scholarship!
Active Duty Fee Voucher
To help active duty service members save money on their college education, Jefferson Community College is offering a voucher that will cover the cost of student comprehensive and technology fees, a savings of up to $420.
To learn more about any of these opportunities, contact Enrollment Services at 315-786-2437.
Empower
Jefferson will empower the North Country to address COVID-19 challenges by working with partners to identify community-based solutions.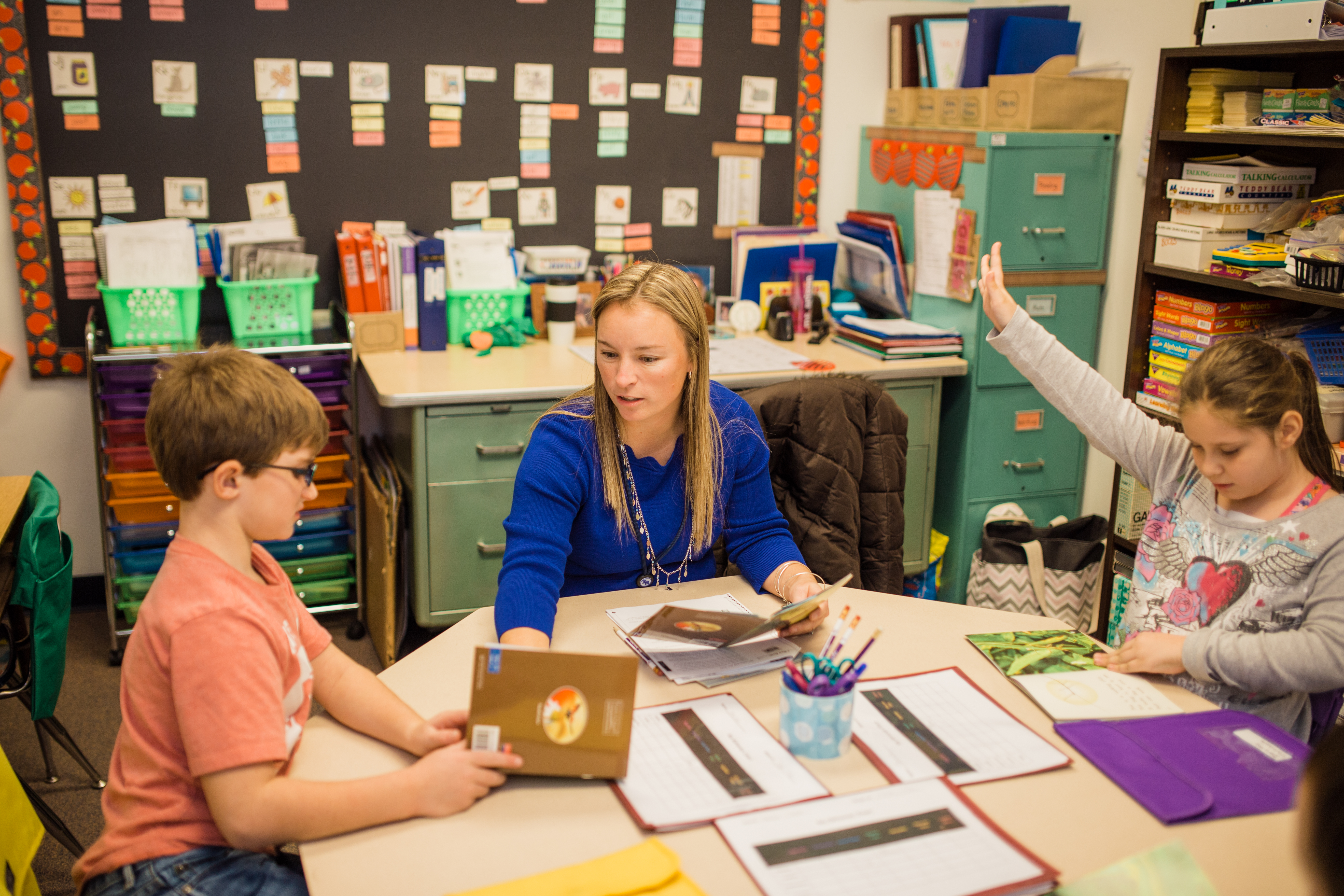 Being a student at JCC, I have been able to receive personalized help with finding the right program/degree. Being a small knit community, JCC has given me the ability to step out of my comfort zone and be active on campus.Shawn Fountain, Business Administration, AS major
Strong Community Partnerships
With 'community' part of this institution's name, Jefferson brings even greater value to our region through partnerships and collaborations with local organizations. The current coronavirus pandemic has given Jefferson the opportunity to respond quickly and assist our community in unexpected ways.
Partnered with the Watertown Family YMCA to provide classroom and gymnasium facilities to support the expansion of the YMCA's School Age Care program. With the College's assistance, the YMCA was able to quickly address the critical childcare needs of working parents, many in pandemic-essential employment, as well as provide the environment and technology for K-5 grade students to study remotely.
Hosted and supplied a robust team of volunteers for three large-scale, drive-through food distribution events that served more than 2,000 families in our community. The first event was sponsored by Governor Cuomo's NourishNY initiative in partnership with the Food Bank of Central New York; the second and third were combined distributions from several agricultural organizations.
In response to a regional call for assistance from Senator Patty Ritchie, Jefferson students joined in a community effort to fabricate face shields using 3D printers. Faculty and staff quickly tested prototypes, provided supplies to students, and arranged for the shields to be delivered where needed most.
Education to Employment Initiative to Kick-Off the New Year
The post COVID-19 economy will require a skilled workforce. In early 2021, Jefferson will conduct an employer survey and interviews with local businesses to drive the alignment of education and training with real North Country employment opportunities. The Initiative will engage our employers, connect them with skilled workers, and build a resilient education to employment pipeline.
Let's Work Together
Jefferson Community College wants to hear from our local employers and work with our community agencies to develop innovative partnerships to meet local needs.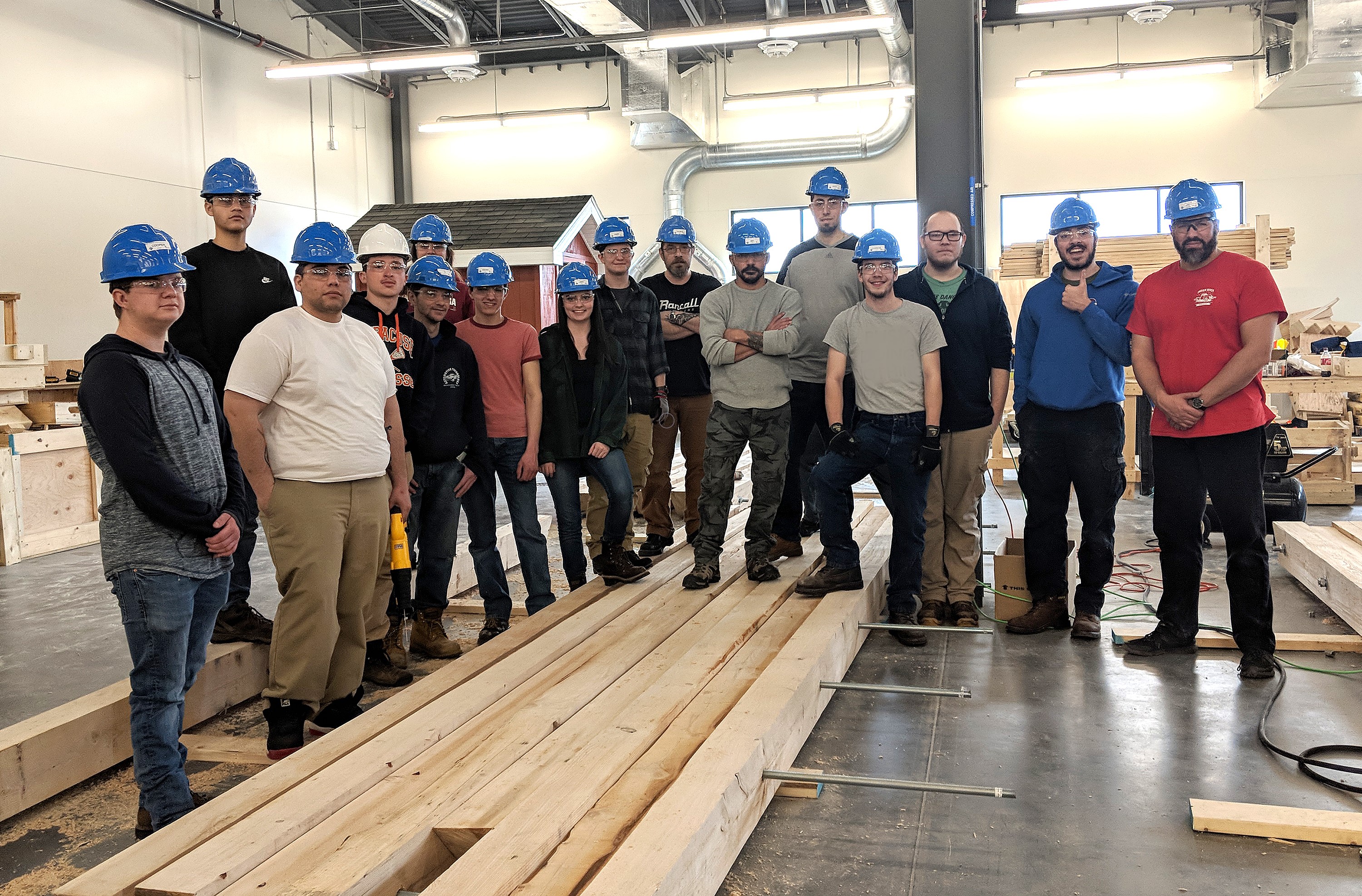 To be part of this important work, please email:
Megan Stadler
Associate Vice President for Strategic Initiatives
mstadler@sunyjefferson.edu