Contracted Studies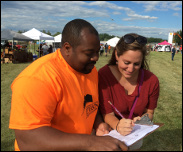 Since 1999, the Center for Community Studies has completed over 150 community-based studies throughout Northern New York on behalf of various community organizations that represent every sector of the community including – healthcare, government, education, planning, workforce, economy, media, communications, tourism, and entertainment. Each of these studies has been completed under contract with appropriate fees charged to the community organization to cover the cost of the research.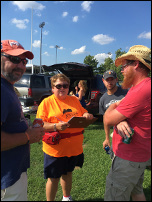 Contracted studies typically involve the professional staff of the Center providing assistance with and/or completion of the following primary research activities for local organizations:
Identifying and framing the research questions of interest
Identifying the appropriate population(s) of interest
Definition of variables to be sampled
Design of the appropriate sampling strategies and protocol
Collection of data using best practices
Compilation and cleansing of data
Weighting of data if necessary
Statistical analysis of resulting data
Interpretation of statistical findings, at times including recommendations
Reporting of study findings in written format
Presentation of findings to community audiences
Past Clients
The following agencies and organizations have contracted with the Center for Community Studies at Jefferson Community College to complete research, this is only a partial list:
City of Watertown, Downtown Development Office
Watertown Police Department
Thousand Islands Girl Scout Council
Jefferson County Industrial Development Agency
Lewis County Government
Lewis County Opportunities
Neighbors of Watertown
Jefferson County Public Health Department
T-PACC
Reality Check
Carthage Central School District
NOCasino
Cornell Cooperative Extension
Jefferson, Lewis County Workforce Investment Board
St. Lawrence County Public Health Department
City of Watertown Planning Department
Samaritan Medical Center - An Assessment of Needs and Perceptions
Jefferson County Social Services Department
Tug Hill Commission
Hospice of Jefferson County
Development Authority of the North Country
Northern New York Community Foundation
Watertown City School District
Lewis County Planning Department
Greater Watertown North Country Chamber of Commerce
River Hospital
North Country Prenatal/Perinatal Council
Big Brothers/Big Sisters
Children's Home of Jefferson County
HEAL NY 9 Jefferson County/Lewis County Community Health Assessment
Thousand Islands Tourism Council
Save the River
Jeff-Lewis-Herkimer-Oneida BOCES
SUNY North Country Consortium
Town of Greig
Lewis County Office for the Aging
Town of Watson
Disabled Persons Action Organization
WPBS-DTV
Jefferson County Alcohol and Substance Abuse Council
The Greater Watertown North Country Chamber of Commerce
Community Action Planning Council of Jefferson Co., Inc.
North Country Behavioral Health Network
Family Counseling Service
Fort Drum Regional Health Planning Organization
Fort Drum Regional Liaison Organization
General Brown Central School District
North Country Healthy Heart Network
Points North Housing Coalition
Jefferson County Job Development Corporation, Inc.
Kinney Drugs Foundation, Inc.
Village of Lowville
Mercy Behavioral Health & Wellness
North Country Library System
Small Business Development Center
Thousand Islands Bridge Authority
Town of Clayton
Downtown Development Office
North Country Affordable Housing
Sackets Harbor Chamber of Commerce
Sackets Harbor Area Cultural Preservation Foundation, Inc.
Lewis County Higher Education Exploratory Committee
To find out what we are working on or to receive copies of past reports. Please contact us directly.
Contact the Center for Community Studies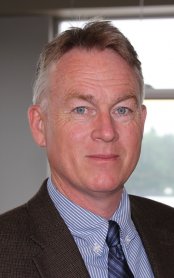 Joel LaLone
Research Director, Center for Community Studies
Professor of Mathematics
Jefferson Community College
1220 Coffeen Street
Watertown, New York 13601
jlalone@sunyjefferson.edu
(315) 786-2264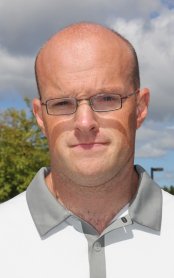 Larry Danforth
Research Coordinator, Center for Community Studies
Assistant Professor of Mathematics
Jefferson Community College
ldanforth@sunyjefferson.edu
(315) 786-6553