Amelia M. Lyon Named Athlete of the Week
Published: September 15, 2021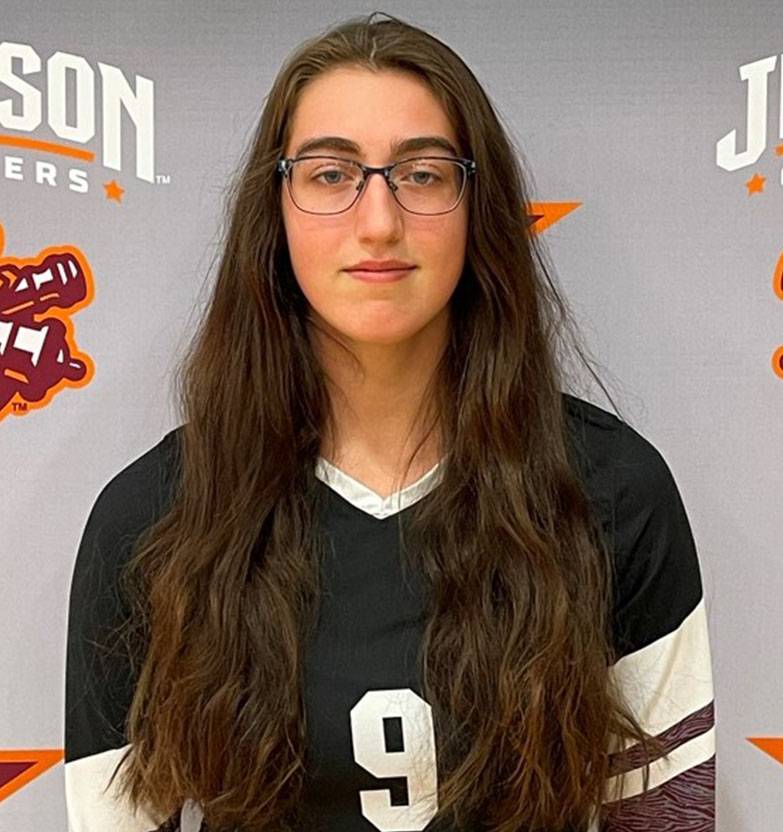 Sophomore setter/right side hitter, Amelia M. Lyon, of the Jefferson Community College (JCC) volleyball team was named JCC athlete of the week for the week ending September 12, 2021. JCC's athlete of the week program is sponsored by Victory Promotions and Under Armour.
Lyon, a 2020 graduate of South Jefferson High School, is majoring in Allied Health in Natural Sciences at Jefferson. Amelia's accomplishments on the court during the Lady Cannoneers' winning streak were phenomenal. A leader on the court and a starting setter, Lyon helped lead the Lady Cannoneers to a four match win streak by compiling 56 assist, 41 digs, 12 kills, 7 blocks (team leader), 3 aces, and having a serving percentage of 96%. A versatile athlete, Lyon serves as a setter and/or opposite and is the go-to team member when serves are needed for the win.
Learn more about Jefferson Community College athletics.