Gabrielle E. Morley Named Athlete of the Week
Published: November 03, 2021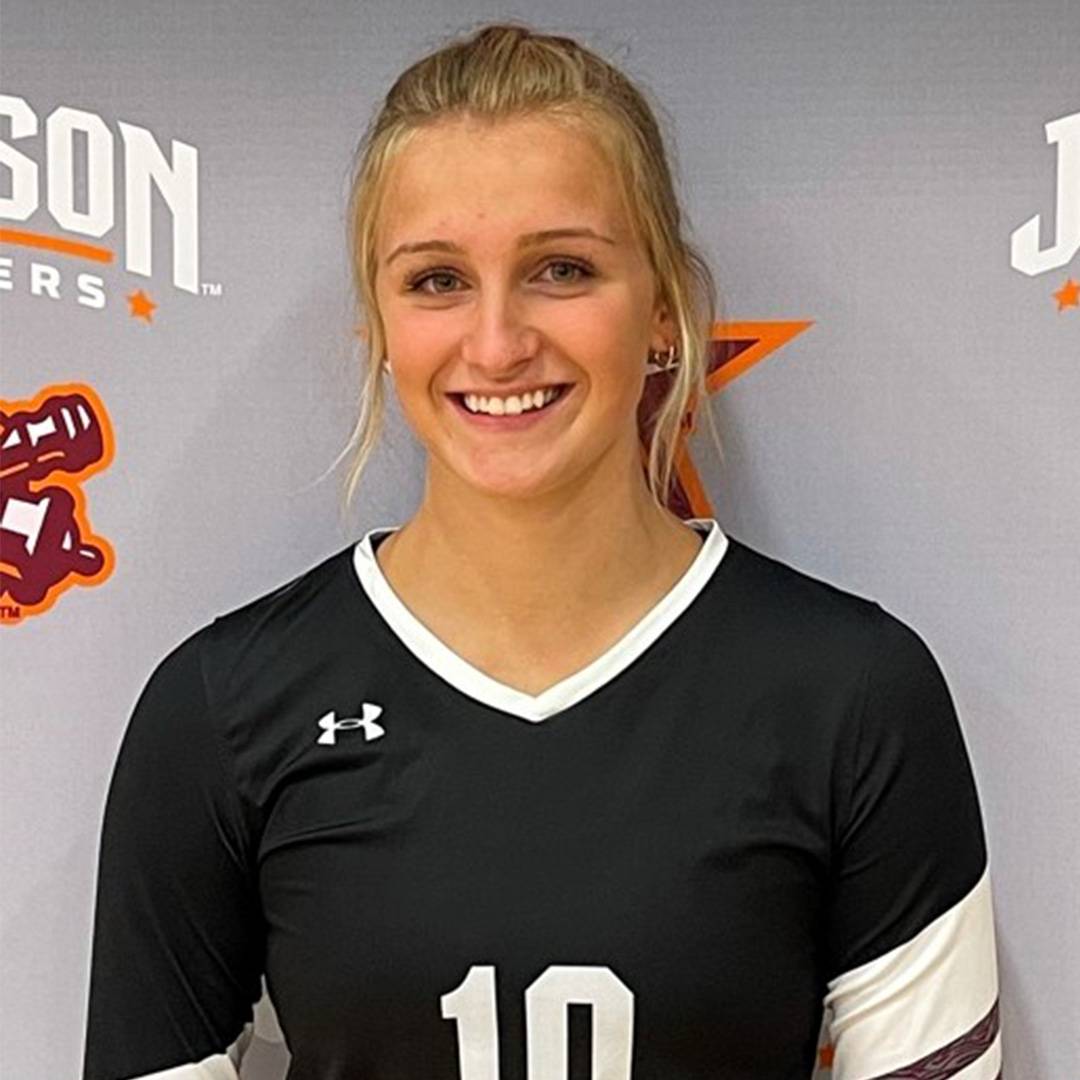 Freshman middle blocker, Gabrielle E. Morley, of the Jefferson Community College (JCC) volleyball team was named JCC athlete of the week for the week ending October 31, 2021. JCC's athlete of the week program is sponsored by Victory Promotions and Under Armour.
Gabrielle Morley, a 2021 graduate of Ogdensburg Free Academy, is majoring in Humanities and Social Science at Jefferson. Gabrielle had a dominating middle blocker performance during the National Junior College Athletic Association Region 3 regionals providing 14 kills and 6 blocks. She is the top blocker with a season high of 26 blocks. She helped lead the Lady Cannoneers with victories over SUNY Adirondack, a set from Finger Lakes Community College, and a close tough battle with SUNY Broome. Gabrielle is a big threat middle blocker that changes the momentum of any opponent in our favor and knows the true meaning of BATTLE and mental toughness. Her hard work during the season payed off. Looking forward to next season, we anticipate Gabrielle to be a bigger threat in the Lady Cannoneers' offense.
Learn more about Jefferson Community College athletics.