Isiah Murphy Named Athlete of the Week
Published: November 15, 2021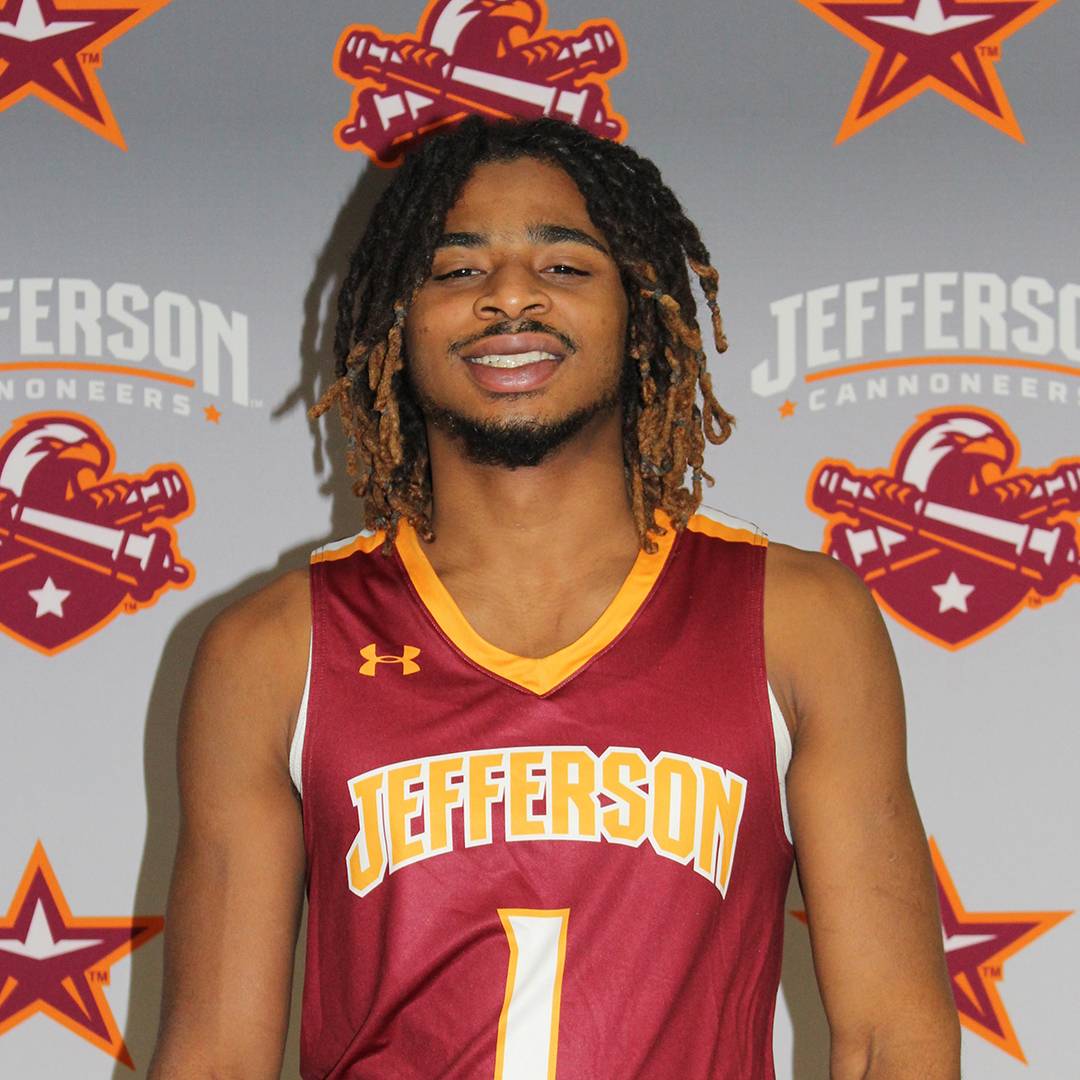 Sophomore guard, Isiah Murphy, of the Jefferson Community College (JCC) men's basketball team was named JCC athlete of the week for the week ending November 7, 2021. JCC's athlete of the week program is sponsored by Victory Promotions and Under Armour.
Isiah, a 2019 graduate of Dr. Susan S. Mckinney Secondary School of the Arts, Brooklyn, NY, is majoring in Physical Education at Jefferson. Murphy lead the Cannoneers in both games this past weekend averaging 30 points in the 2 contests. Isiah scored 21 in the win versus SUNY Adirondack on Saturday and lead a huge effort versus Hudson Valley Community College with a double-double of 39 points and 10 rebounds. His passion for the game is second to none.
Learn more about Jefferson Community College athletics.