William C. Cole Named Athlete of the Week
Published: March 24, 2022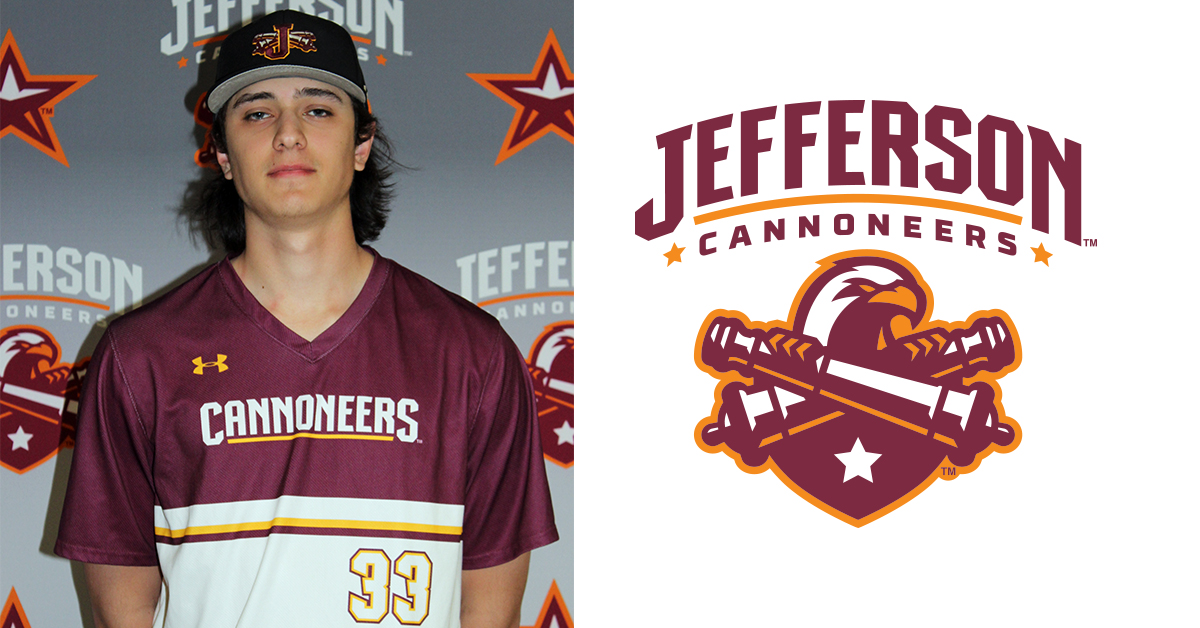 Freshman first baseman, William C. Cole, of the Jefferson Community College (JCC) baseball team was named JCC athlete of the week for the week ending March 20, 2022. JCC's athlete of the week program is sponsored by Victory Promotions and Under Armour.
Will, a 2021 graduate of Brockport High School, is majoring in Business Administration at Jefferson. Cole's accomplishments at the plate this past week include batting .545 with 2 doubles, 2 RBIs, 2 stolen bases, and an on-base percentage of .615 during the Cannoneers' first four games of the season. Will consistently gives opposing pitchers a tough athlete at bat and can make things happen in a variety of ways, including getting down a big sacrifice bunt. At 6'5", he is as solid as they come at first base. During the four games, Will committed no errors and made a couple great plays to help the team. His consistency all around will continue to prove himself as a leader for the Cannoneers.
Learn more about Jefferson Community College athletics.