JCC Named to Military Times 2022 Best for Vets Colleges Listing for the 6th Time Since 2017
Published: January 10, 2023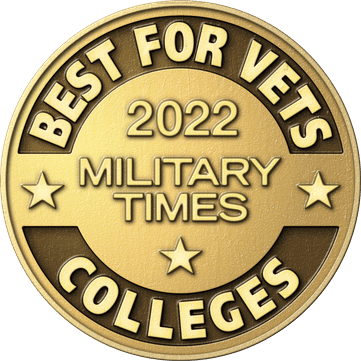 Jefferson Community College (JCC) has been named to the 2022 Military Times Best for Vets Colleges listing for the 6th time since 2017. JCC is one of 27 colleges recognized in New York State and one of 310 schools that made the list.
For more than a decade, Military Times has conducted an extensive, editorially independent, objective study evaluating the many factors that help make colleges and universities a good fit for service members, military veterans and their families. The most significant weighing metrics determining the relative ranking of schools in the 2022 survey was student success (completion, retention, persistence, GPA) followed closely by the range of military-specific resources and the level of financial assistance offered. Admissions and registration policies, human resources and assorted miscellaneous considerations also factor into the scoring rubric. Each school's participation is voluntary.
The Best for Vets: Colleges 2022 ranks are available online.
About Military Times
Established in 1940, the Military Times digital platforms and print products are the trusted source for independent news and information for service members and their families. The military community relies on the Army Times, Marine Corps Times, Navy Times and Air Force Times for reporting on everything important to their lives, including: culture of their particular military service, pay, benefits, finance, education, health care, recreational resources, retirement, promotions, product reviews, and entertainment. Military Times is published by Sightline Media Group. To learn more, visit www.militarytimes.com.