BOCES Students Visit JCC
Published: December 01, 2022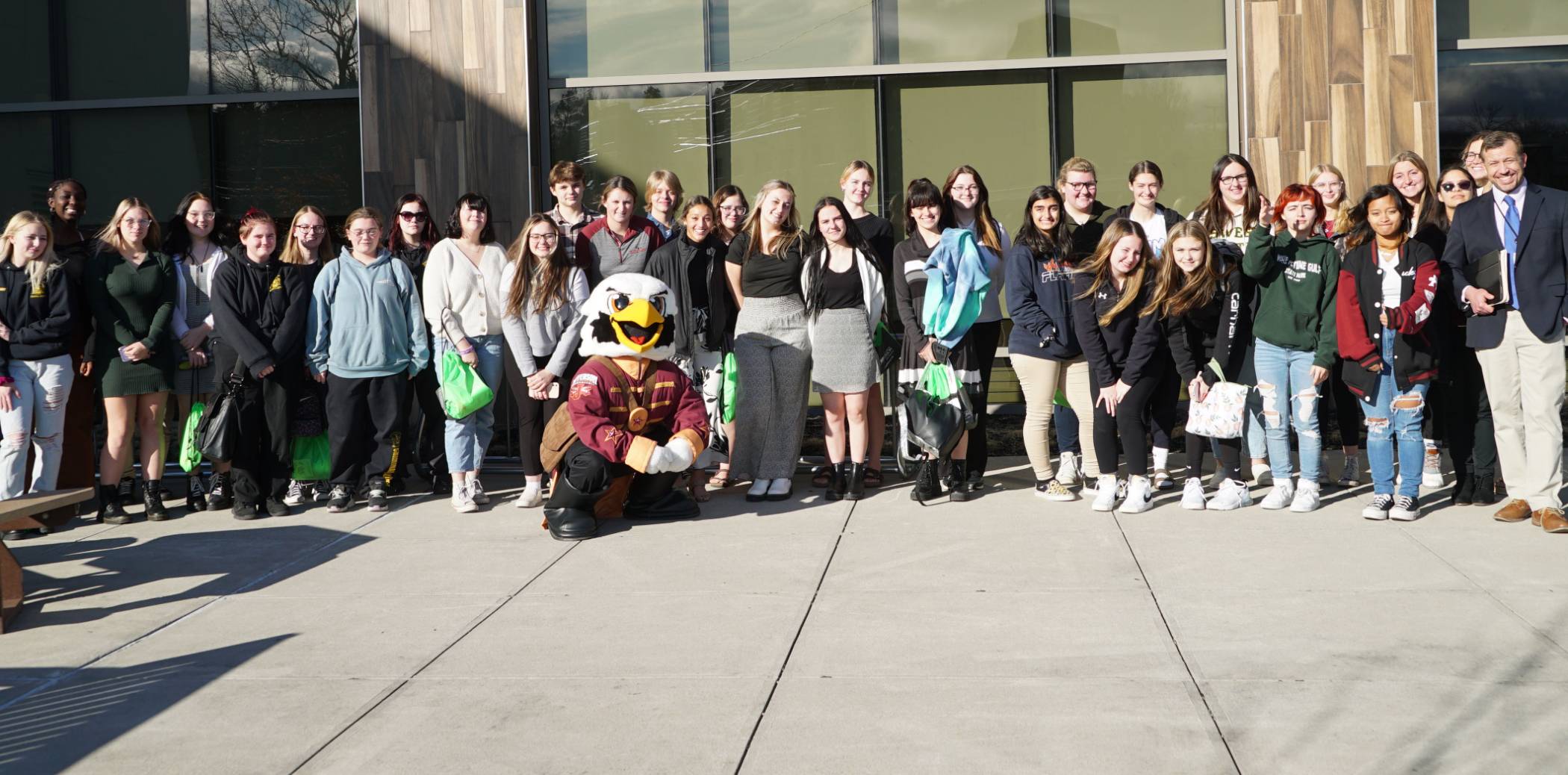 On November 14, 2022 Jefferson Community College (JCC) hosted nearly 100 North County students from Jefferson-Lewis-Hamilton-Herkimer-Oneida BOCES including students in the Medical Careers class being taught on the JCC campus and concurrently enrolled JCC EDGE students. EDGE students are taught college courses by adjunct instructors during the footprint of their regular school day. During their visit, students took a tour of campus, met the College mascot – Boomer T. Cannoneer, and EDGE students got their official Jefferson SUNY ID cards. Additionally, students learned about academic programs and a partnership between Jefferson and BOCES that provides a pathway for BOCES students to earn an Associate of Occupational Studies (A.O.S.) degree in Applied Business Studies in as little as one year. Advanced planning for EDGE courses and the BOCES to JCC pathway is highly recommended, as early as 8th grade. EDGE enrollment window is open now.
JCC Administrator-in-Charge Daniel J. Dupee, II, stated, "The College is grateful for the strong partnership with BOCES leadership and instructors. It is clear BOCES is preparing students for job readiness and encouraging pathways to continue higher education. It was heartening to see so many excited future college students on our campus."
Jeff Ginger, Director of Career and Technical Education at BOCES added, "Partnering with JCC allows us to further realize our mission of preparing young-adults ready for the modern work force. Many BOCES graduates plan to start their own businesses after graduation, and EDGE credits and the A.O.S. articulation give them early college credits and the necessary business know-how to get a leg up on the competition."
JCC's concurrently enrolled EDGE program offers students a heavily discounted tuition rate and helps make the BOCES to JCC pathway possible. Students earn college credit on their transcript for successfully completing college courses and get a jumpstart on their degree. JCC offers more than 50 academic programs. Interim Vice President for Academic Affairs, Jerilyn E. Fairman remarked on the event, "Any opportunity to welcome future college students to our campus is exciting. I'm looking forward to seeing many of those who attended enroll at JCC."
For more information on the BOCES to JCC Applied Business Studies A.O.S. pathway, call 315-777-9800 or email JCCdegree@boces.com.
For more information about JCC's EDGE program, contact EDGE Coordinator John Trumbell at 315-786-2309 or email jtrumbell@sunyjefferson.edu.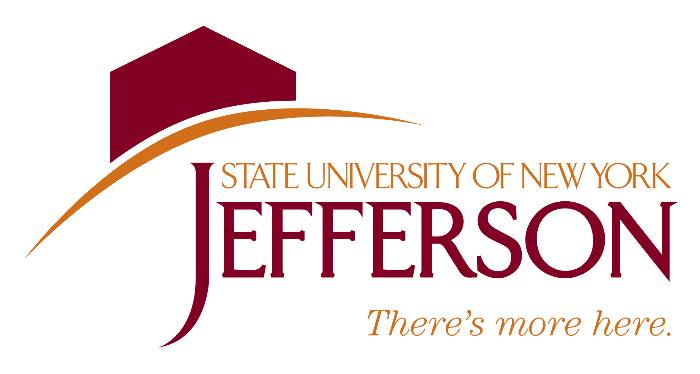 Related Articles
Kori M. Nichols Named Athlete of the Week

Freshman guard, Kori M. Nichols, of the Jefferson Community College (JCC) women's basketball team was named JCC athlete of the week for the week ending December 3, 2023. JCC's athlete of the week program is sponsored by Victory Promotions.