Criminal Justice Student Awarded 2021 NYS Sheriffs' Association Scholarship
Published: January 28, 2022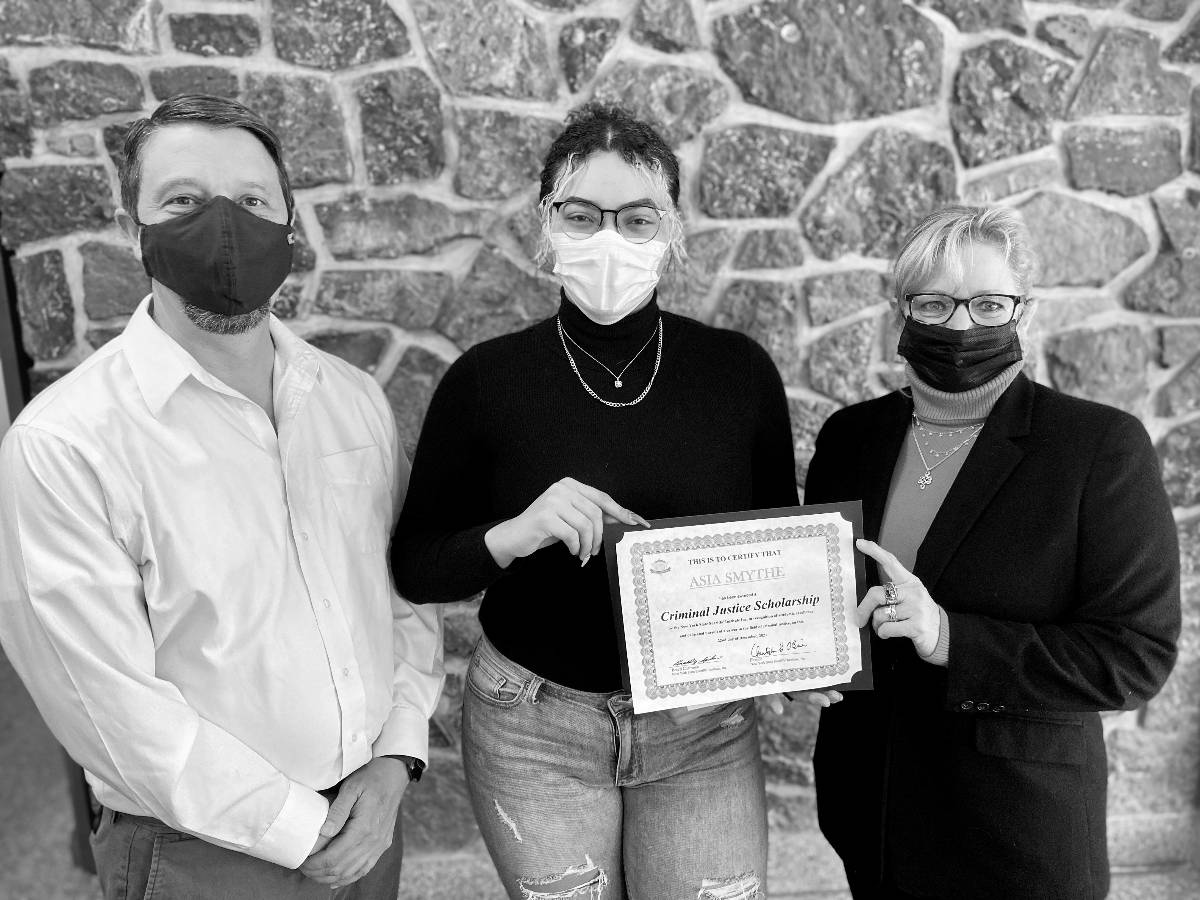 Jefferson Community College criminal justice student, Asia Z. Smythe, Newburgh, was awarded a $500 New York State Sheriffs' Association scholarship presented by Jefferson County Sheriff Colleen M. O'Neill. The merit-based award is bestowed to a student enrolled full-time at a community college who is majoring in criminal justice, police science or equivalent and expresses an intent to pursue a career in the criminal justice field. Smythe holds a 3.0 GPA at Jefferson and anticipates graduating in May 2022. Her career goal is to become a NYS trooper or detective.
Related Articles
Kori M. Nichols Named Athlete of the Week

Freshman guard, Kori M. Nichols, of the Jefferson Community College (JCC) women's basketball team was named JCC athlete of the week for the week ending December 3, 2023. JCC's athlete of the week program is sponsored by Victory Promotions.