Criminal Justice Student Awarded 2021 NYS Sheriffs' Association Scholarship
Published: January 28, 2022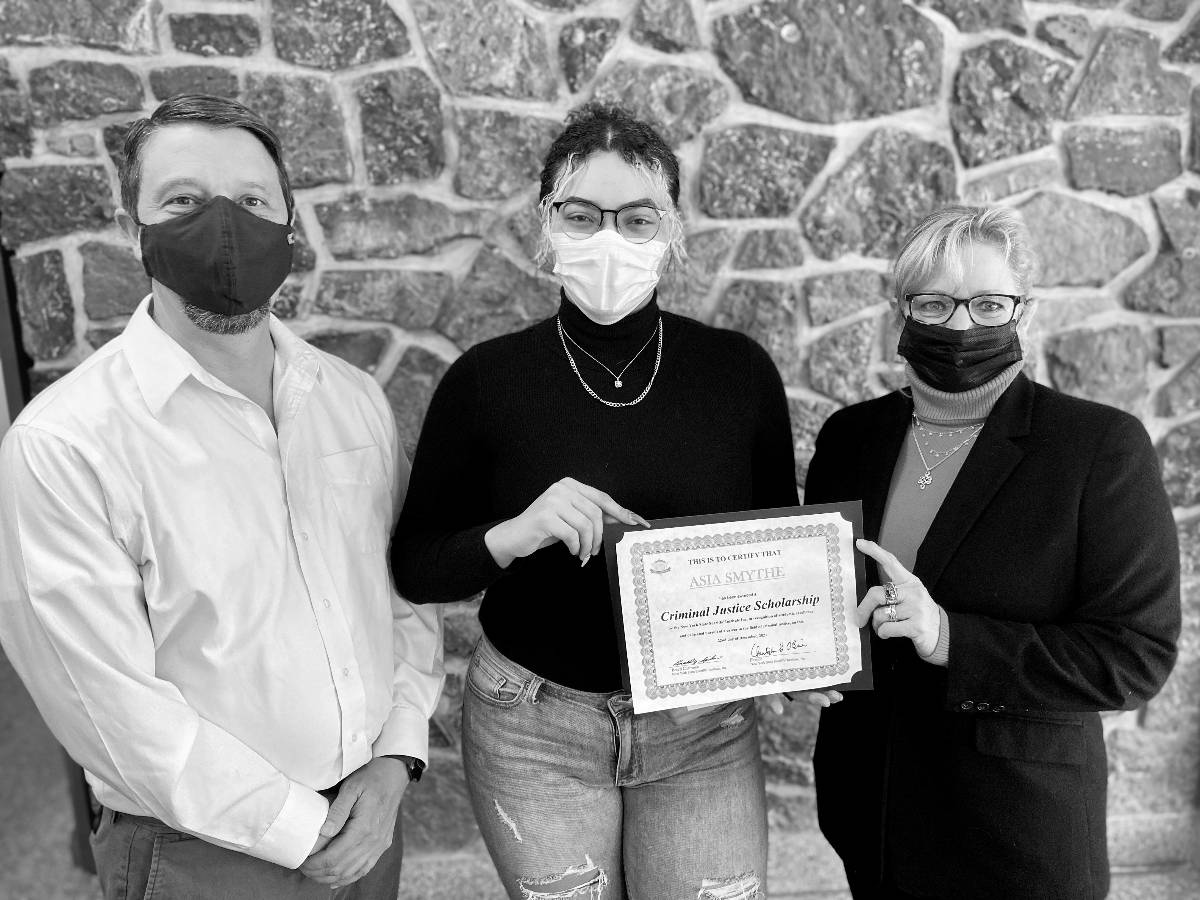 Jefferson Community College criminal justice student, Asia Z. Smythe, Newburgh, was awarded a $500 New York State Sheriffs' Association scholarship presented by Jefferson County Sheriff Colleen M. O'Neill. The merit-based award is bestowed to a student enrolled full-time at a community college who is majoring in criminal justice, police science or equivalent and expresses an intent to pursue a career in the criminal justice field. Smythe holds a 3.0 GPA at Jefferson and anticipates graduating in May 2022. Her career goal is to become a NYS trooper or detective.
Related Articles
SUNY Workforce Development Grant | Custom Training for Businesses

Thanks to a State University of New York (SUNY) Workforce Development Training Grant, Jefferson Community College (JCC) is offering local businesses a 75% discount on customized training for their employees in areas including, but not limited to, technology, office management and organizational skills. Additionally, in many cases, the College can accommodate specific requests from employers.