Information Session to Be Held at Fort Drum Robert McEwen Education Center on December 7
Published: November 15, 2022
On Wednesday, December 7, 2022 Jefferson Community College (JCC) will hold an information session at the Fort Drum Robert McEwen Education Center, 4300 Camp Hale Road, for active duty military, their family members, and veterans from 6:00 p.m. to 8:00 p.m. The information session will focus on business, criminal justice, homeland security and hospitality and tourism programs.
41% of JCC's enrollment is comprised of active duty military, their family members, and veterans. JCC is designated a 2022 Military Friendly® College and a 2022-2023 Military Spouse Friendly® School by VIQTORY®, publisher of G.I. Jobs, Military Spouse, and Military Friendly.
Active duty military and their family members receive in-state tuition and are eligible to apply for New York State Tuition Assistance Program (TAP) grants. Applying to JCC is free and student fees are waived for active duty soldiers. JCC accepts MyCAA (Career Advancement Accounts Program) funding for military spouses to supplement with other financial aid programs to pursue a career-focused associate degree. Additionally, JCC provides an on-site childcare center for children ages 18 months to 5 years of age.
On December 7, come learn about JCC's four business programs including a jointly registered program with SUNY Potsdam and a business degree program that can be completed in 18-months with military experience. JCC's business degree is versatile and leads to a myriad of careers.
If protecting the public is your interest, JCC offers a degree and certificate program in criminal justice. Graduates of JCC's criminal justice program are prepared for employment as a police investigator, corrections officer, crime lab technician, probation officer, and dozens of other roles. Employers include the Border Patrol, FBI and the U.S. Secret Service to name a few. Demand for law enforcement professionals is expected to grow by 7 percent through 2026.
JCC's homeland security program prepares students with a solid foundation to transfer to a 4-year college to continue to pursue a baccalaureate degree. Homeland security students have opportunities for hands-on practice of crime prevention and investigation techniques. Graduates of JCC's homeland security program find work with U.S. law enforcement agencies including Border Patrol, FBI, CIA, Secret Service, ICE, or TSA, or with FEMA, private companies, and nonprofits.
Interested in working in the food industry? JCC's hospitality and tourism program prepares students for one of the most lucrative, growing sectors of the U.S. economy. Graduates of JCC's culinary arts program have ample job opportunities as a restaurant manager, chef, restaurateur, caterer, food and beverage manager, events manager, food writer, product developer, and more.
Come see JCC's representatives on December 7 and learn how Jefferson can help you get your college degree.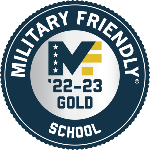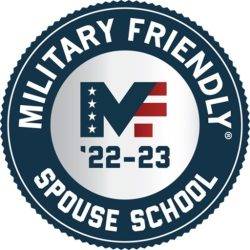 Related Articles
Jack B. Natali Named Athlete of the Week

Sophomore runner, Jack B. Natali, of the Jefferson Community College (JCC) men's cross-country team was named JCC athlete of the week for the week ending September 24, 2023. JCC's athlete of the week program is sponsored by Victory Promotions.