Jefferson Community College Makes Bicycle Donation to Encompass Recreation
Published: November 21, 2023
At its annual Professional Development Day event on Monday, November 20, 2023, faculty and staff at Jefferson Community College (JCC) presented twenty newly-built children's bicycles to a local non-profit organization, Encompass Recreation, which focuses on providing inclusive recreational opportunities for young people in the community who have higher support needs. Encompass Recreation founder and executive director Kylie Schell stated:
Jefferson Community College certainly emphasizes the community part of "community college" with this fabulous donation to Encompass Recreation. This generous gift of bicycles, paired with the time commitment from faculty and staff in assembling the bikes, will have an immeasurable impact on youth and families within our programming. We are proud to share that this donation will go towards supporting our new exceptional cycling program entitled "All Kids Bike," whereas youth with higher support needs will receive dedicated support and instruction with the goal of becoming an independent rider. Thank you, JCC!
The bicycles were built by College employees in an entertaining, team-building activity during the morning session of the College's Professional Development Day. Faculty and staff broke into groups and played trivia and games to earn credits to redeem for bicycle decorations, before building the bicycles.
JCC's Professional Development Day, started in 2019, was developed to provide a day for faculty and staff to grow and learn, while interacting and networking with each other. JCC's Center for Professional Excellence (CPE) team, who organizes the day, invites faculty and staff to submit proposals to present for the campus community and invites outside organizations to present as well. The CPE team ensures a wide range of topics for all employees, from personal development and life balance to learning new ways to respond to change, manage time, as well as continued conversations about equity, inclusion, and pedagogy. College president, Dr. Dan Dupee, remarked on the event, stating:
It's important to set aside time each year for professional development and to build rapport with colleagues with whom we may not interact regularly. This was the first time we've done something like this, so we were excited to provide a new experience for employees. Not only did it facilitate collaboration, but we were able to support a dynamic local organization, Encompass Recreation, with the end product. I think everyone felt good about what we did today.
Learn more about Encompass Recreation at www.encompassrec.com.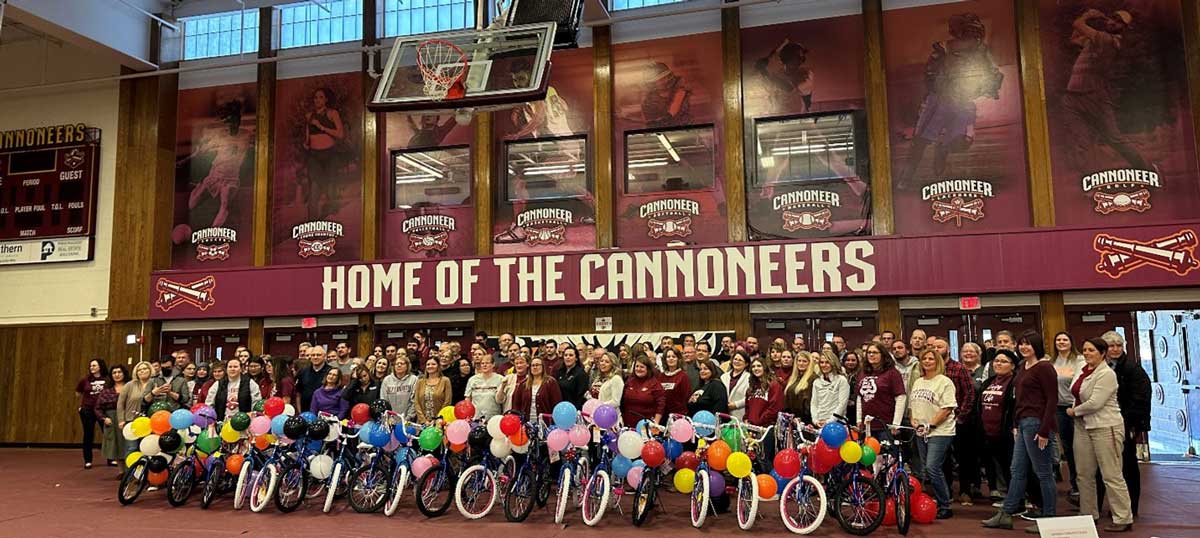 Related Articles
Kori M. Nichols Named Athlete of the Week

Freshman guard, Kori M. Nichols, of the Jefferson Community College (JCC) women's basketball team was named JCC athlete of the week for the week ending December 3, 2023. JCC's athlete of the week program is sponsored by Victory Promotions.