JCC & SUNY Upstate Sign Articulation Agreement Creating Path to Six Baccalaureate Programs
Published: November 01, 2022
Jefferson Community College (JCC) and SUNY Upstate Medical University signed an articulation agreement earlier this month to provide a seamless transfer path between the two institutions. The articulation agreement ensures credits completed at one institution are accepted at the other and makes provisions for graduates of JCC's Natural Sciences degree program (concentrations in allied health & biological sciences and physical science) to easily transfer to one of Upstate's six baccalaureate programs. Upper-division programs in the College of Health Professions at Upstate include Medical Imaging Radiography (X-ray) B.S., Medical Imaging Sciences/Ultrasound B.S., Medical Technology B.S., Medical Biotechnology B.S., Radiation Therapy B.S., and Respiratory Therapy B.S. Additionally, graduates of JCC who transfer to Upstate will enroll at Upstate as college juniors.
"We are proud to partner with such a prestigious institution in the healthcare arena such as Upstate Medical," says Jerilyn E. Fairman, JCC Interim Vice President for Academic Affairs. "The partnership will increase transfer opportunities for our students, eliminate duplicate coursework, and allow students the benefits of starting their education at a community college while having the assurance that their credits will transfer later to a baccalaureate program."
"Jefferson partners with many colleges to make the transfer process smoother for our students and we're proud to team up with SUNY Upstate," says Dr. Scott D. Schaeffer, JCC Associate Vice President of STEM and Health Professions. "This is another opportunity for students to further develop their skills and another opportunity for them to follow their vision and move closer to their career goals."
Under the articulation agreement with Upstate, courses completed with a grade of C or better are acceptable for transfer credit. Science courses taken at JCC must include laboratories.
JCC offers more than 50 academic programs. Applying for admissions is free and applications are accepted year round. Winter session classes begin online December 19, 2022. Spring semester classes begin January 23, 2022. For more information about the articulation agreement between JCC and SUNY Upstate, contact Enrollment Services at 315-786-2437 or email admissions@sunyjefferson.edu.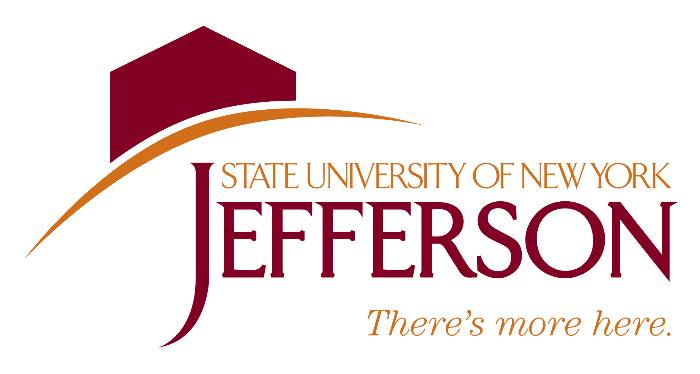 Related Articles
Jack B. Natali Named Athlete of the Week

Sophomore runner, Jack B. Natali, of the Jefferson Community College (JCC) men's cross-country team was named JCC athlete of the week for the week ending September 24, 2023. JCC's athlete of the week program is sponsored by Victory Promotions.