Strategic Partnership for SUNY Poly & JCC Receives $250,000 SUNY Award to Expand Campus Healthcare Programs
SUNY Polytechnic Institute (SUNY Poly), Utica, and Jefferson Community College (JCC), announced each institution has received $125,000 in funding from the State University of New York (SUNY) as part of an overall $250,000 award to strengthen the registered nursing (RN) pipeline, improve graduate retention rates in the RN and BSN (Bachelor of Science in Nursing) programs, and develop a seamless pathway for RNs to pursue BSN, MSN (Master of Science in Nursing), and DNP (Doctor of Nursing Practice) programs at SUNY Poly.
The grant is part of $3.2 million in total awards announced by SUNY which are being provided to 17 campuses to create 1,500 more spots for nursing students, a projected 12 percent increase in enrollment. Another $1.6 million is planned to be distributed for additional programs to expand enrollment in nursing degree programs further.
"New York needs even more nursing heroes, and I am proud that SUNY campuses are making Governor Hochul's vision a reality," said SUNY Interim Chancellor Deborah F. Stanley. "I extend my congratulations to our first campus awardees for developing innovative proposals to increase their enrollment capacity. I also thank the Governor and legislators for investing in SUNY and making opportunities like this possible."
"This award is a testament to SUNY Poly's targeted approach toward providing students with the highly relevant skills and opportunities they need to find success and meet today's challenges," said SUNY Polytechnic Institute Acting President Dr. Tod A. Laursen. "I am grateful for the work of SUNY Poly's College of Health Sciences faculty and Interim Dean Dr. Joanne Joseph, in addition to our partnership with SUNY Jefferson, that will help drive higher enrollment in nursing programs and, as a result, support an even more robust healthcare system in New York State."
SUNY Jefferson President Dr. Ty A. Stone stated, "Working together, we created strategic and innovative solutions to address human resources needs both on campus and in our communities. I am so proud of the work that has been done to make this nursing program initiative come to life. It's a good day when we can be part of a project that helps our students and the regional workforce in an industry as important as health care."
The initiative aims to strengthen the RN pipeline by enhancing SUNY Jefferson's ability to increase RN Nursing Program enrollment by a minimum of 33% through incentivizing SUNY Poly MSN Graduates to teach at SUNY Jefferson. It will also fund equipment and lab space to accommodate the anticipated additional students.
"I am grateful to receive this grant and to be working closely with Jefferson Community College on this important initiative which will leverage SUNY Poly's strong nursing program and faculty expertise to enable exciting career opportunities in this critical area," said Interim Dean of SUNY Poly's College of Health Sciences Dr. Joanne Joseph.
Interim Vice President for Academic Affairs at SUNY Jefferson, Dr. Maryrose Eannace, who collaborated with SUNY Poly on the formation of this innovative partnership, stated, "I am so excited to see the fruits of this endeavor for our communities. By working together, we have created 24 more spaces for prospective nursing students to enter our program, we've expanded the opportunities for our RN graduates to continue their studies with SUNY Poly, either here on our campus or in Utica, and ensured our communities will see more nurses going into a workforce that so desperately needs the help. It's a huge win for us all!"
The effort also seeks to improve graduation rates in the RN and BSN programs to immediately supply qualified RNs and BSNs to deploy into the community through the hiring of a student success coordinator/tutor/education and career counselor at SUNY Poly. The program will also develop a seamless pathway for RNs to pursue BSN, MS, and DNP programs at SUNY Poly for the rural communities of Jefferson, Lewis, and St. Lawrence counties, thereby creating not only more qualified nurses for the field, but also a steady pipeline of future Nursing Program faculty, Family Nurse Practitioners, and Psychiatric Nurse Practitioners through SUNY Poly's MSN education, MSFNP (Master of Science in Family Nurse Practitioner), and DNP programs.
About SUNY Polytechnic Institute (SUNY Poly)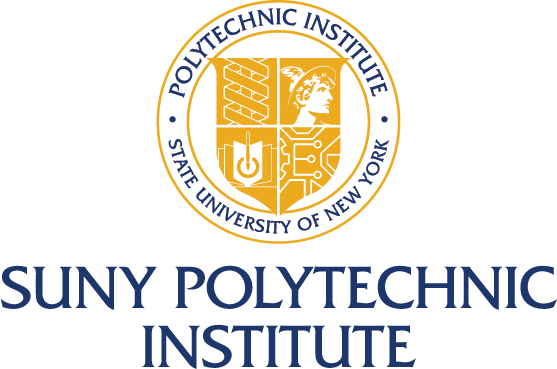 SUNY Poly is New York's globally recognized, high-tech educational ecosystem. SUNY Poly offers undergraduate and graduate degrees in the emerging disciplines of nanoscience and nanoengineering, as well as cutting-edge nanobioscience programs at its Albany campus, and undergraduate and graduate degrees in technology, including engineering, cybersecurity, computer science, and the engineering technologies; professional studies, including business, communication, and nursing; and arts and sciences, including natural sciences, game design, mathematics, humanities, and social sciences at its Utica campus; thriving athletic, recreational, and cultural programs, events, and activities complement the campus experience. As the world's most advanced, university-driven research enterprise, SUNY Poly boasts billions of dollars in high-tech investments and hundreds of corporate partners since its inception. For information visit www.sunypoly.edu.
About Jefferson Community College (JCC)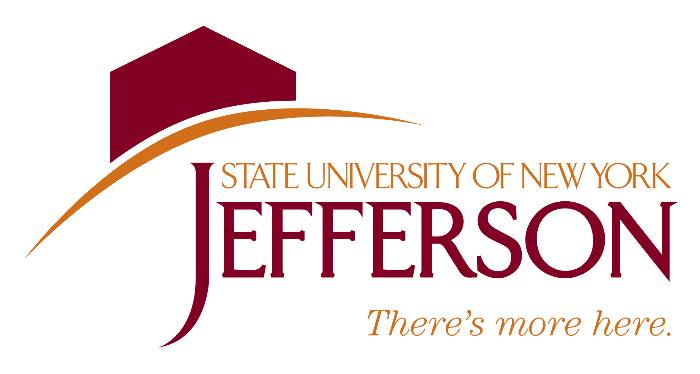 Established on November 7, 1961, Jefferson Community College is the area's first institution of higher education. Supervised by the State University of New York (SUNY), Jefferson offers 40+ associate degrees and certificates for career preparation or transfer; local access to bachelor's and advanced degrees through partner institutions; lifelong learning through workshops and seminars; business and industry training; community-based research and provides a forum for the productive discussion of ideas and issues of significance to the community through the Center for Community Studies; and cultural enrichment opportunities for the entire Watertown/Fort Drum region. Jefferson is accredited by the Middle States Association and currently serves approximately 2,600 students, including a significant number of service members and their families.

Related Articles
Jack B. Natali Named Athlete of the Week

Sophomore runner, Jack B. Natali, of the Jefferson Community College (JCC) men's cross-country team was named JCC athlete of the week for the week ending September 24, 2023. JCC's athlete of the week program is sponsored by Victory Promotions.