North Country Writers Festival 2017
Volume X
Fall 2017
For more information regarding the North Country Writers Festival including contest rules, readings, or booklet publications, please contact the English Department at 315-786-2328.
FESTIVAL COMMITTEE
Michael Avery
Dr. Christine Grimes, Co-Chair
Jessica Jones
Dr. CJ Southworth, Co-Chair
LOGO DESIGN
David Bowhall
CONTEST JUDGES
Ann Clark-Moore
Dr. Christine Grimes
Brandon Maxam
Dr. CJ Southworth
PHOTOGRAPHERS
Sabrina Jones
Hannah Townsend
EDITORS
Jamielynn Braden
Kiel Gregory

Contributors' Notes

Michael L. Keck
With the exception of college at Geneseo, teaching in Richmond's inner city for six years, and six months on the Appalachian Trail, Michael has spent his entire life in the North Country. He currently resides in Black River. He was a 2013 winner of the NCWF contest in poetry, 2016 nonfiction winner, and the 2016 honorable mention in fiction and poetry. He has also published in Journeys, the mountaineering magazine of the Appalachian Trail, Sporting Classics Daily, and most recently, the magazine Appalachia.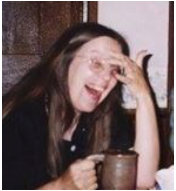 Laurie L. Petersen
an adjunct at JCC, has won first place in the North Country Writers Festival contest twice in the poetry category, as well as first place in a Syracuse Newspapers Corporation short-fiction contest. This year she also won second place in the New York State Fair Poetry Competition. Her poems have been published or accepted in 130 literary journals in the U.S. and ten other countries including Antithesis Journal, Bombay Gin, Chautauqua, Comstock Review, The Cortland Review, Ekphrasis, Josephine Quarterly, Kestrel, Main Street Rag, Off the Coast, Paterson Literary Review, and Sonic Boom.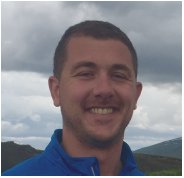 Thornton L. Ray
earned his BBA in Finance and minor in Philosophy from the College of William and Mary. He is an officer in the U.S. Army and loves to write short stories in his free time. This is the first writing contest he has won and hopes this impresses his fiancée.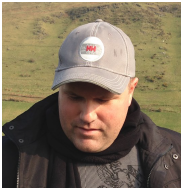 Christian E. Oblender
moved to Jefferson County in 2016, where he resides with his family. He holds a Master's degree in Applied Clinical Psychology from Penn State University. When he's not writing, he enjoys spending time with family, skiing, and beekeeping.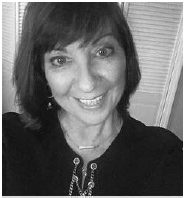 Rhonda M. Foote
has her BA in English Literature and Creative Writing from Hartwick College. She is an Adjunct English Professor at SUNY Jefferson, works in the Tutor Center, and is Director of Rhonda's FooteWorks in Downtown Watertown. Her greatest achievement is her daughter, Madison Draper, SUNY Jefferson class of 2017 and prospective Hartwick grad 2019.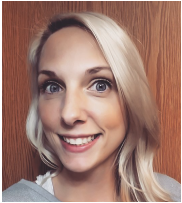 Megan K. Sprague
is working on her Associates in Liberal Arts with concentration on Creative Writing from Jefferson Community College. She hopes to one day become a high school English teacher, or a multi-million dollar novelist, whichever comes first. When she is not on campus, she is busy raising her 3 children with her husband in Sandy Creek, NY.