JCC Announces Recipient of the 2023 Spirit of Jefferson Award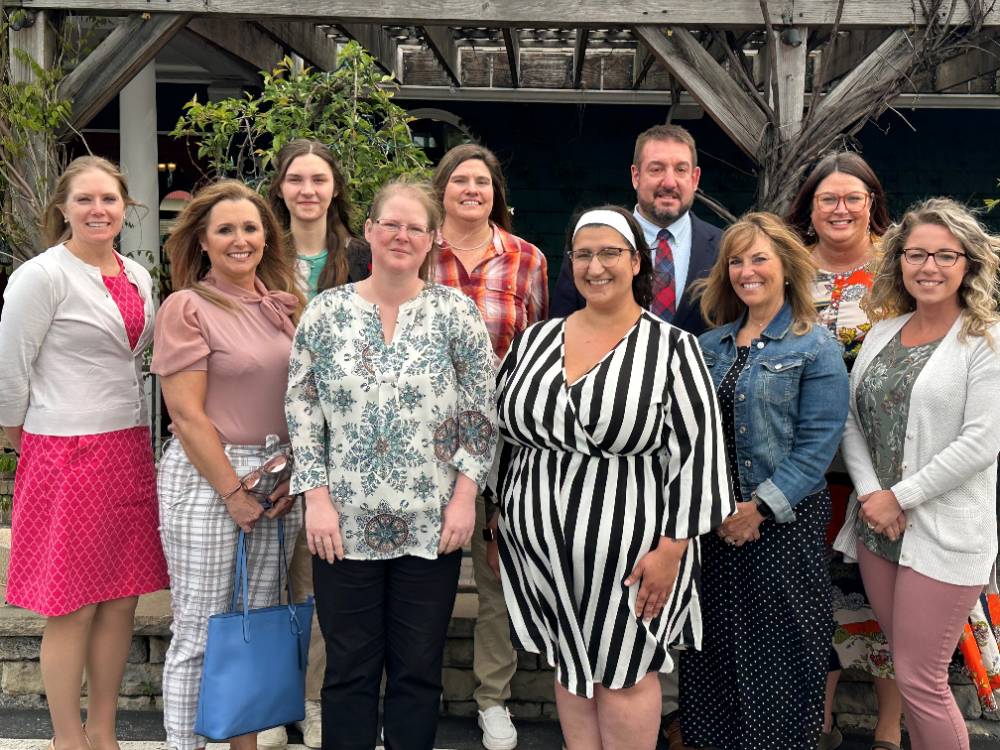 Jefferson Community College (JCC) presented the 2023 Spirit of Jefferson Award to the Cannon Threads Team at the annual Recognition Celebration held on Friday, May 5, 2023. The Spirit of Jefferson Award, established in 2011 by retired President Carole A. McCoy recognizes a campus team that exemplifies cooperative effort and achieves exemplary results.
Cannon Threads is a clothing closet on campus that provides free, new or gently used, business attire to assist students in presenting themselves professionally while engaging with potential employers, building their professional networks and building their professional wardrobe. Cannon Threads is co-sponsored by JCC Career Services and the School of Business, Hospitality and Tourism.
Students, faculty, staff, administrators, alumni, JCC Board members, and community members representing local businesses have provided generous contributions to stock the closet. Students have obtained clothing for JCC career and employment fairs, college transfer visitations, class presentations and professional job interviews. In addition, the Cannon Threads team partners with the JCC Food Pantry as clothing insecurity often goes hand in hand with food insecurity. Furthermore, Cannon Threads reinforces Jefferson's Mission to Educate, Inspire, and Empower.
Past recipients of the Spirit of Jefferson Award include the JCC Women's Organization (2011), Science Division ~ Super Science Saturday (2012), Library Learning Center (2013), JCC Relay for Life (2014), EverGREEN Committee (2015), North Country Community Cup Team (2016), Chaos Patrol (2017), Facilities Team (2018), National Endowment for the Humanities Grant Team (2019), JCC Campus Community (2020), JCC Food Pantry (2021), and Return To Campus Committee (2022).
Related Articles
Jaylin L. Maysonet Named Athlete of the Week

Freshman Forward, Jaylin L. Maysonet, of the Jefferson Community College (JCC) men's basketball team was named JCC athlete of the week for the week ending November 26, 2023. JCC's athlete of the week program is sponsored by Victory Promotions.