Stephen J. Todd Appointed to the JCC Board of Trustees
Published: December 09, 2022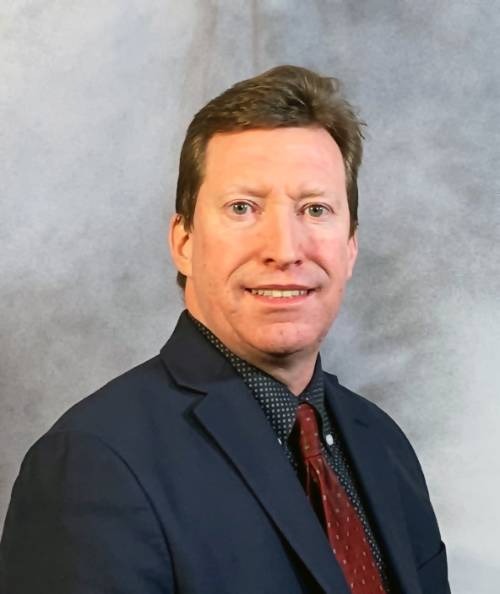 In November, the Jefferson County Board of Legislators appointed Stephen J. Todd (on left), Watertown, to the Jefferson Community College (JCC) Board of Trustees. Todd's appointment fills the unexpired term of Terry N. Fralick through June 2027. Todd is the District Superintendent and CEO of the Jefferson-Lewis-Hamilton-Herkimer-Oneida (Jeff-Lewis) BOCES, and currently serves on the JCC Presidential Search Committee.
With twenty-eight years of experience working in education, Todd brings a wealth of knowledge to the Board. His career began in 1994 as a social studies teacher at Watertown City School District and he rose through the ranks from teacher to administrator by 2003, becoming Assistant Principal of Watertown High School. After serving five years in this position, he advanced to the role of Principal. In 2010, he joined the St. Lawrence-Lewis BOCES as Assistant Superintendent for Instruction before beginning his current role at Jeff-Lewis BOCES in 2014.
Devoted to the betterment of the North Country community, Todd shares his time and expertise with many organizations. Presently, he serves on the Board of Directors for Jefferson County Workforce Development, Fort Drum Regional Liaison Organization (FDRLO), Samaritan Medical Center and WPBS-TV. He is a member of the Watertown (noon) Rotary Club, and is a graduate of the Jefferson Leadership Institute. Previous work includes service on the Boards at Northern New York Community Foundation, Cornell Cooperative Extension, and Watertown Urban Mission. Additionally, in support of his alma mater, St. Lawrence University, Todd served on the University's Presidential Search Committee and Alumni Executive Council.
He holds a Bachelor's degree from St. Lawrence University, a Master's of Science in Teaching from SUNY Potsdam, and a certificate of Advanced Studies in Education Administration from SUNY Oswego.
Todd's first board meeting was December 7, 2022.