2020-2021 Year in Review
EXECUTIVE SUMMARY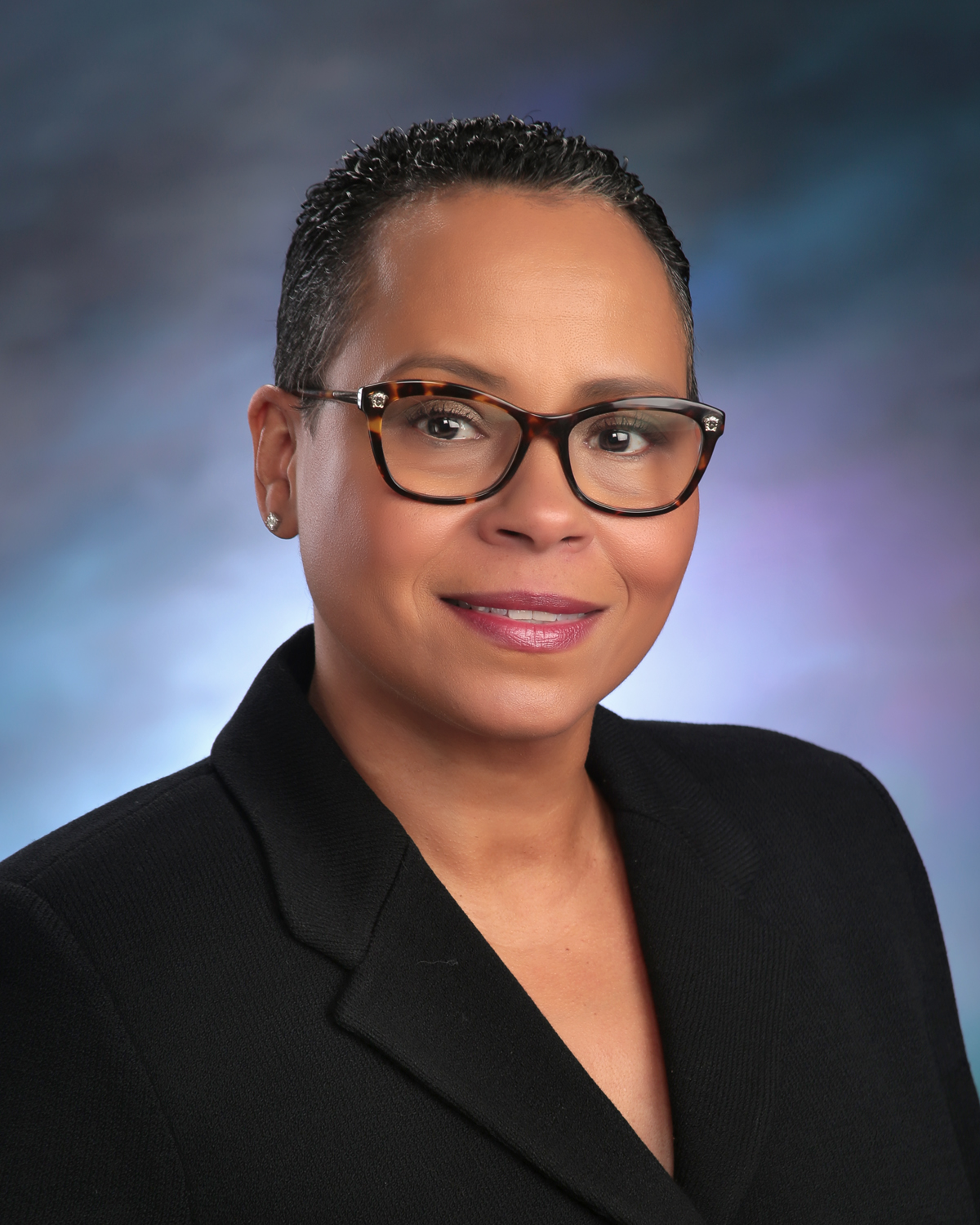 Dr. Ty A. Stone
President

The 2020-2021 academic year was marked by the ongoing COVID-19 pandemic. The social, economic, and academic issues introduced or intensified by the pandemic have tested our campus to meet evolving student needs. Our faculty, staff, and administration have risen to this challenge.
The College increased online offerings to support student health, safety and academic success. Ninety percent of classes were offered in remote format with only specialized classes taking place in person on campus. The residence hall was restricted to 50% capacity. All students coming to campus regularly, along with faculty and staff, were required to COVID test every two weeks. Walk-in testing was available on campus for free. Faculty, staff and students remained diligent in their efforts to keep the campus safe. As a result, Jefferson has maintained a less than 1% positivity rate since the start of the pandemic.
Despite constraints imposed by the pandemic, Jefferson Community College accomplished a great deal. In this second year of Strategic Plan 2020-2025 implementation, our campus moved forward on key initiatives. I am proud to announce that in fall 2021, the College will be piloting both the first-year experience and our first micro-credential. These two student-centered projects aim to provide a rich learning experience and directly meet the articulated needs of students and the community.
In addition to our accomplishments, we continue to prioritize the use and collection of data to inform student success efforts. In spring 2021, the campus received a report highlighting high-enrolled, low-pass courses. The purpose of this report is to focus our attention on the most challenging classes for students. In Year 3 of the strategic plan, the campus will examine and utilize this information to support classroom learning.
Further, when the COVID vaccine became more widely available, Jefferson quickly brought several community partners together and received approval as a Point of Dispensing (POD) location in the county. More than 19,000 vaccines were administered over a 3-month period. I am proud to note that 96% of the College's full-time faculty and staff are vaccinated against COVID.
Jefferson has experienced enrollment declines since 2013, but in the past two years, we have been able to add modestly to fund balance through a conservative approach to staffing, reducing costs, and increasing focus on data-based decisions. Institutional COVID relief funding is being utilized strategically on initiatives that will strengthen and position the College for long-term sustainability.
We are looking forward to welcoming students back to in-person classes with the fall 2021 semester. We expanded our flexibility in the delivery of our coursework through the investment of technology. Using a portion of stimulus funds, we have outfitted seven classrooms with technology that allows students to participate - either online or in person - based on their preferences throughout the semester.
This fall, the College will celebrate its 60th year in existence, and I believe that a strong focus on equity, innovation, and entrepreneurial, future-leaning initiatives will be crucial for future sustainability. We will continue to deliver quality education and training to serve our students on their academic journeys and professional pursuits, and support the economic recovery of the region. Jefferson continues to be the right choice for our students and community.
STRATEGIC PRIORITIES 2020-2021
The Board of Trustees endorsed the 2020-2025 Strategic Plan (Res. 175-19) on September 6, 2019. The foundation of the Strategic Plan is grounded in these four key strategies:
Pathways
Create educational and career pathways that meet the needs of students and the community.
Partnerships
Strengthen partnerships with K-12 schools, universities, and employers to enhance program excellence, drive economic development, and ensure regional prosperity.
Student Experience
Design and implement an inclusive student experience that advances equitable outcomes, purposefully integrates diversity, and prepares students to be successful global citizens.
Sustainability
Secure financial sustainability through organizational efficiencies, best practices, and innovative initiatives.
As an institution of higher learning, our primary business is about educating our students. The four key strategies were grounded in that core focus, as student instruction is what we do and our sole purpose for existence. As such, the College's Mission was updated to reflect the College's focus on instruction.
Jefferson Community College Mission Statement:
Educate. Inspire. Empower.
2020-2021 Year in Review by Key Strategy
Participated in the second cohort of SUNY's Community of Practice for Guided Pathways and reorganized academic divisions to better align with pathways and metamajors by restructuring 11 departments to four schools: the School of Business, School of STEM and Health Professions, School of Arts and Humanities, and School of Education, Behavioral Sciences and Public Services.
Developed and launched a New Student Experience course to better acclimate students to the academic environment. Seventeen sections are running for Fall 2021.
Developed and shared the High-Enrollment Low-Pass (HELP) Rate report providing academic leadership with a list of potential barrier courses. Steps to improve student success will be implemented in the fall semester.
Partnered with Jefferson-Lewis Board of Cooperative Educational Services (BOCES) to create a pipeline that provides a direct link to a college degree within one year through the coordinated use of EDGE credits and prior learning assessments (PLA). BOCES students can apply up to 20 credit hours to Jefferson's a new AOS. Degree in Business Studies upon completion of a 2-year CTE course at BOCES. Furthermore, high school juniors and seniors taking general education courses through Jefferson's concurrent enrollment (Jefferson EDGE) program, can earn up to 29 of the 60 credits required for the AOS degree. This agreement helps students contain costs, finish college earlier, and enter the workforce or transfer more quickly.
Created a new micro-credential policy that allows the College to develop short-term academic programs, 9-23 credits, with courses that are clustered to help the learner advance professionally in the workplace. In the long term, the micro-credential provides a pathway to additional learning leading to a certificate or degree program.
Implemented a process to track a student career goals beginning with the onboarding process.
Created and launched virtual orientation and virtual Student Success sessions.
Initiated a campus-wide discussion on the creation of meta-majors at Jefferson, including the distribution of a White Paper and presentation on possible meta-major program groupings.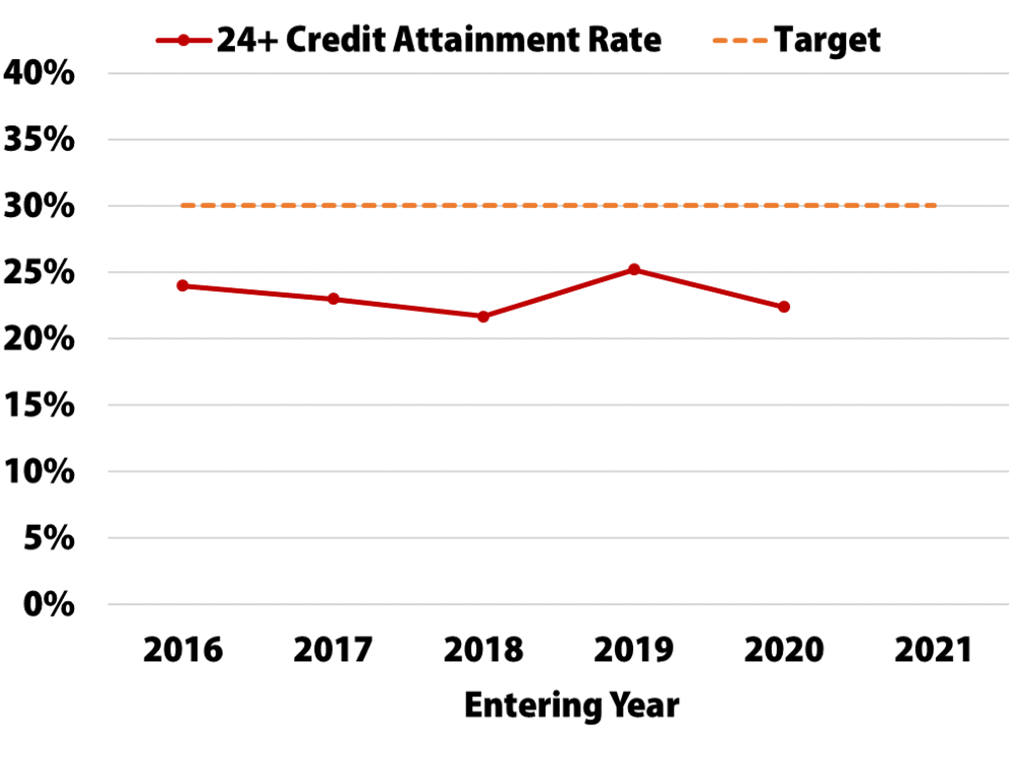 PATHWAYS KEY PERFORMANCE INDICATOR
Goal: Increase the 24+ Credit Attainment rate.
Why? Students who complete at least 24 hours within their first academic year are more likely to graduate on time.
Target: 30% by 2025
Collaborated with Jefferson County and several North Country hospitals and organizations for the campus to become a state-approved COVID vaccine point of dispensing (POD) in January. Between February and April, more than 19,000 vaccines were administered to community members. Jefferson's nursing program played a pivotal role with staffing the vaccine clinics held on campus. Thirty-seven (37) nursing students were able to complete critical clinical hours toward their graduation requirements through this effort.
Provided free learning space and educational technology for the YMCA to expand its School Age Childcare program in response to the community need for quality childcare during the pandemic.
Invested $75,000 in technology to create six HyFlex classrooms that provide students with greater flexibility in how they attend class. Hyflex technology allows delivery of instruction simultaneously to in-person students and synchronously online for remote students.
Initiated an Education-to-Employment Initiative to identify gaps between student demands, community needs, and the region's employment needs, with a goal toward enhanced alignment. As part of this process, the College hosted a distinguished panel of economic development experts to discuss the workforce needs our community followed by the implementation of two surveys that provided feedback from 110 local employers and over 1,000 local prospective students. A final report will be presented to the community this fall.
Developed its first micro-credential in Non-profit Leadership in partnership with a local employer in response to community need.
Collaborated with Lewis County, Jefferson County, the Community Action Planning Council and the Small Business Development Center to develop a training and education program to assist individuals with becoming home-based childcare providers and address the regional shortage of available childcare. Twenty entrepreneurs enrolled in the training program.
Began development of a CDL program in response to a workforce needs discussion with local industry leaders. We plan to launch the program in Fall 2021.
Established the EDGE Equity Committee to actively recruit and support under-represented students in EDGE (concurrent enrollment) programming and instituted an EDGE Equity Pilot arrangement with Watertown High School.
Developed an articulation agreement with BOCES and the College's AOS in Applied Business Studies program that allows BOCES graduates to seamlessly transfer from BOCES program to a one-year completion of the AOS Degree at JCC.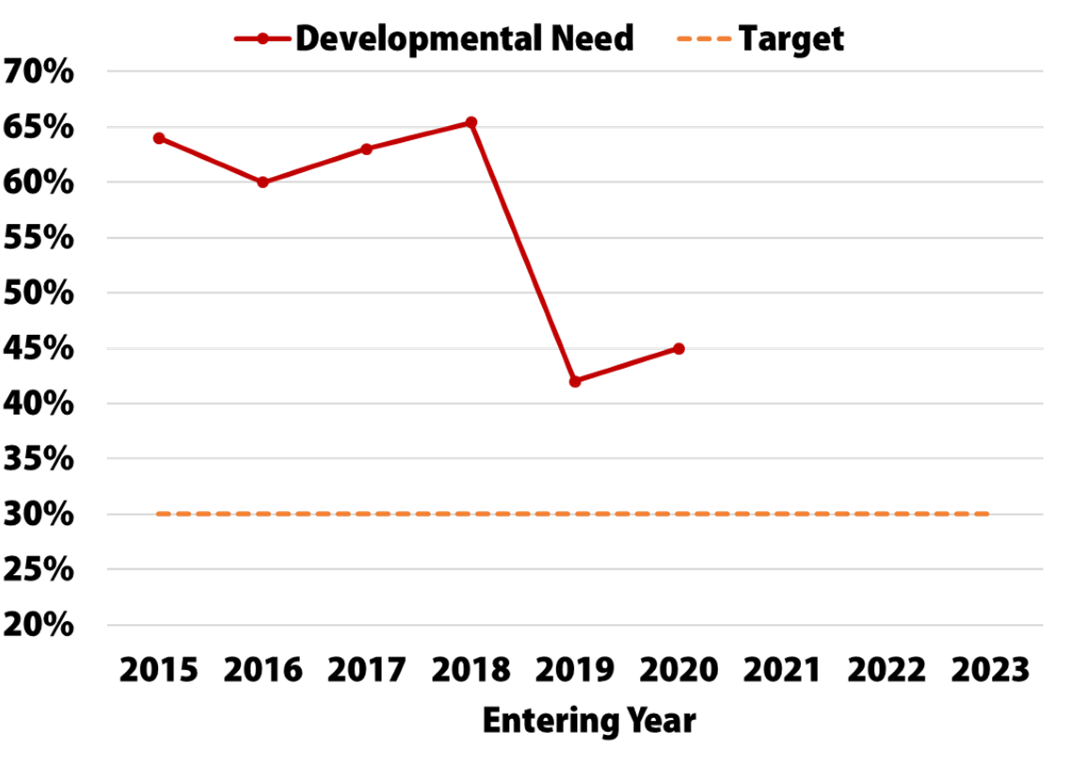 PARTNERSHIPS KEY PERFORMANCE INDICATOR
Goal: Reduce the number of students who require one or more developmental courses.
Why? The requirement to complete development coursework can delay graduation.
Target: 30% by 2023
Strengthened advising by implementing the "It Takes a Village" model which enhances the advising and engagement experience for students by providing them direct contact with multiple college staff that directly relate to cohorts aligned according to their specific interest such as athletics, residence hall residents, etc.
Created a student retention dashboard to dynamically display persistence patterns presented in aggregated and disaggregated formats.
Engaged in thoughtful discussions about social injustice and race via public community forums hosted online by the College's Voices for Social Change organization. Related, the College's Board of Trustees adopted Resolution #155-20 Statement on Social Justice in October 2020.
Introduced the College's first-ever mascot -- an eagle in a Cannoneer costume who was named Boomer with the help of a community survey that gleaned nearly 1000 responses. The mascot was the last piece of comprehensive rebrand of the athletics program that will also improve student retention through higher student engagement and connection to campus.
Prioritized the importance of celebrating student success by hosting the College's first ever "Diplomapalooza" event with over 140 students participating in the drive-through commencement ceremony.
Implemented a "cook off" program that utilized innovative technology and allowed students from JCC and the Universidade Portucalense (Portugal) to receive instruction and cook alongside one another, as well as deepen their appreciation for each other's culture.
Approved a smoking/vaping policy and a name preference policy both demonstrating the College's ability to remain current and relevant in responding to the changing expectations of our students.
Addressed food insecurity among students with the expansion of the College Food Pantry to a 501(c)(3) organization officially affiliated with the Food Bank of Central New York. In addition, the food pantry now provides internship opportunities for human services and social work majors from Jefferson and partner colleges.
Revised the Student Code of Conduct to streamline processes to provide clarity for all parties, and ensure equity and transparency for all students. Cases were adjudicated within the allotted timeframe and less than 10% of violators were repeat offenders.
Administered the Community College of Survey of Student Engagement to assess perceptions of campus climate among students. Results will be shared and used to improve the educational experience in early 2022.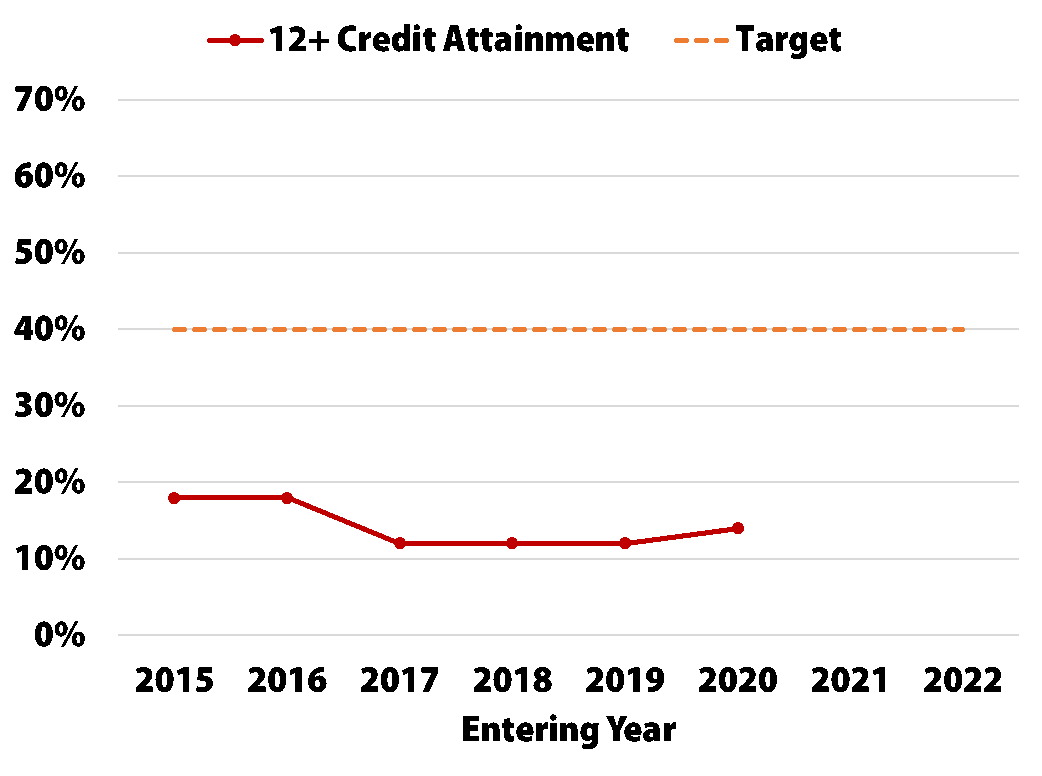 STUDENT EXPERIENCE KEY PERFORMANCE INDICATOR
Goal: Increase the percentage of Black, Hispanic, and Native American students earning 12 or more credit hours in their first term.
Why? Students who complete 12 or more credit hours in their first term are more likely to persist.
Target: 40% by 2022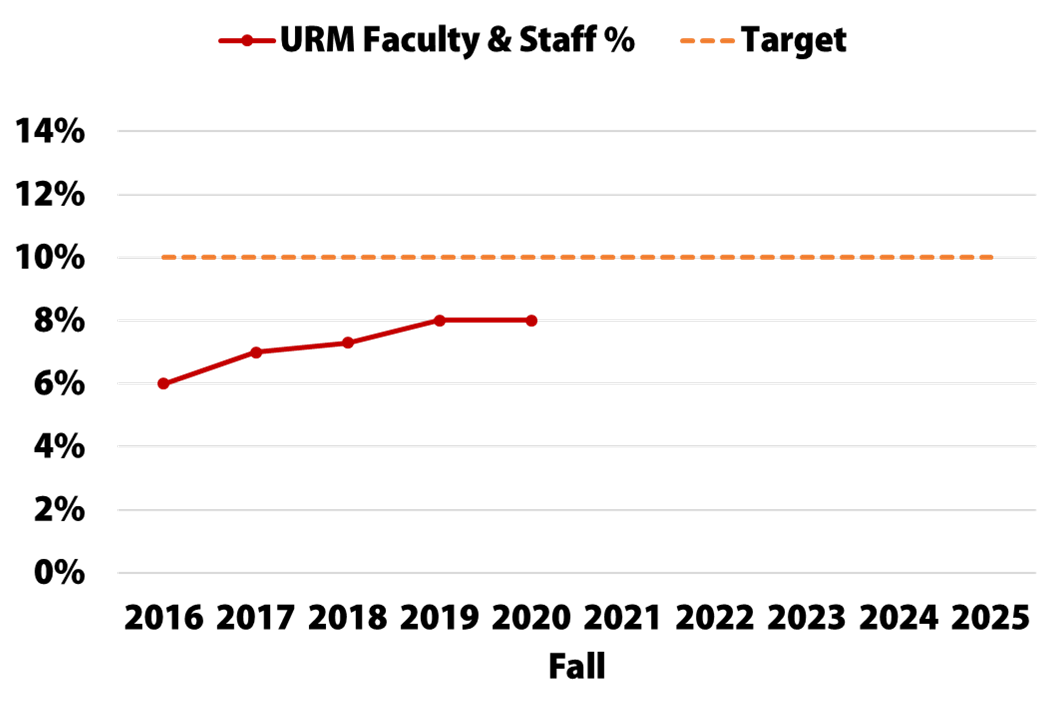 Goal: Increase the percentage of faculty and staff who belong to a racial or ethnic minority group.
Why? A diverse faculty and staff supports an inclusive campus climate.
Target: 10% by 2025
Developed and launched the "Now More Than Ever" plan to empower the North Country to address COVID-19 challenges through community partnerships and increased educational opportunities. Offered new scholarships in partnership with Foundation for military-related students, adult learners seeking a fresh start, and those pursuing a career in the field of teaching/education.
Strengthened our local and state profile as a resource in the region, through the College president's participation on the New York Reopening Committee and New York Vaccine Equity Committee, along wither her leadership as co-chair for the North Country Regional Development Council (NCREDC), all of which are appointments by the Governor.
Implemented the PACE Climate Survey campus wide. Results will be shared with faculty and staff in the fall semester and open forums will be utilized to develop action plans in areas of concern.
Increased annual fund giving by 25% over last year and attracted 8% more donors by demonstrating our value in the region.
Enhanced the campus budgeting process with the introduction of a new budget request template that explicitly and directly ties resource requests with strategic plan priorities.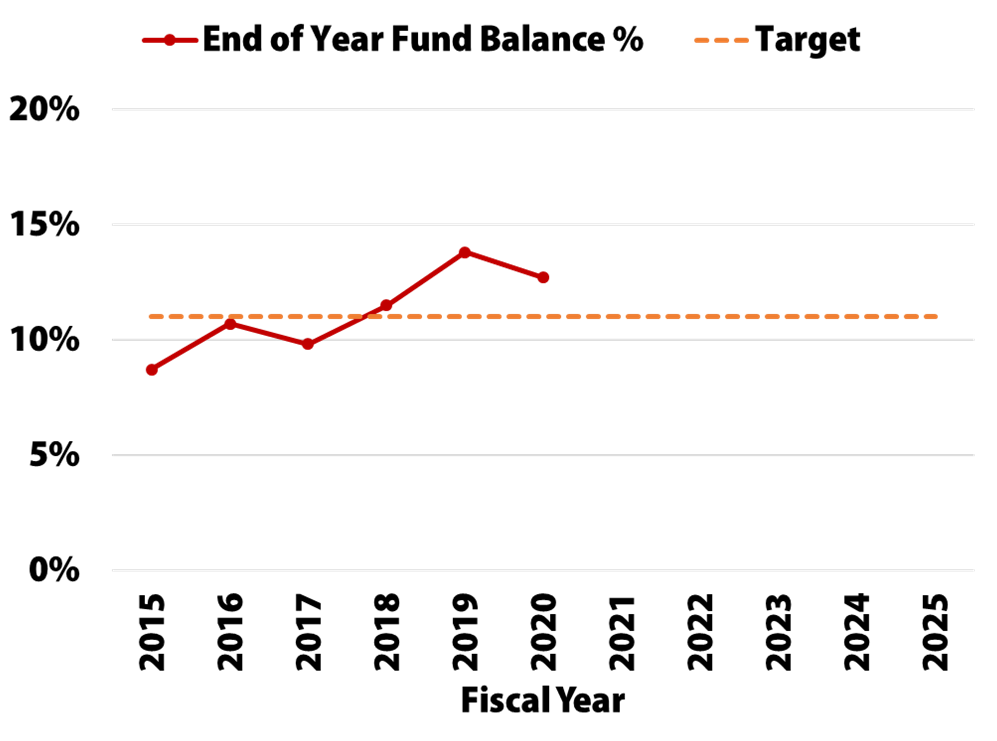 SUSTAINABILITY KEY PERFORMANCE INDICATOR
Goal: Increase the percentage of fund balance in relation to the operating budget.
Why? Fund balance is indicative of the financial health of the institution.
Target: 11% by 2025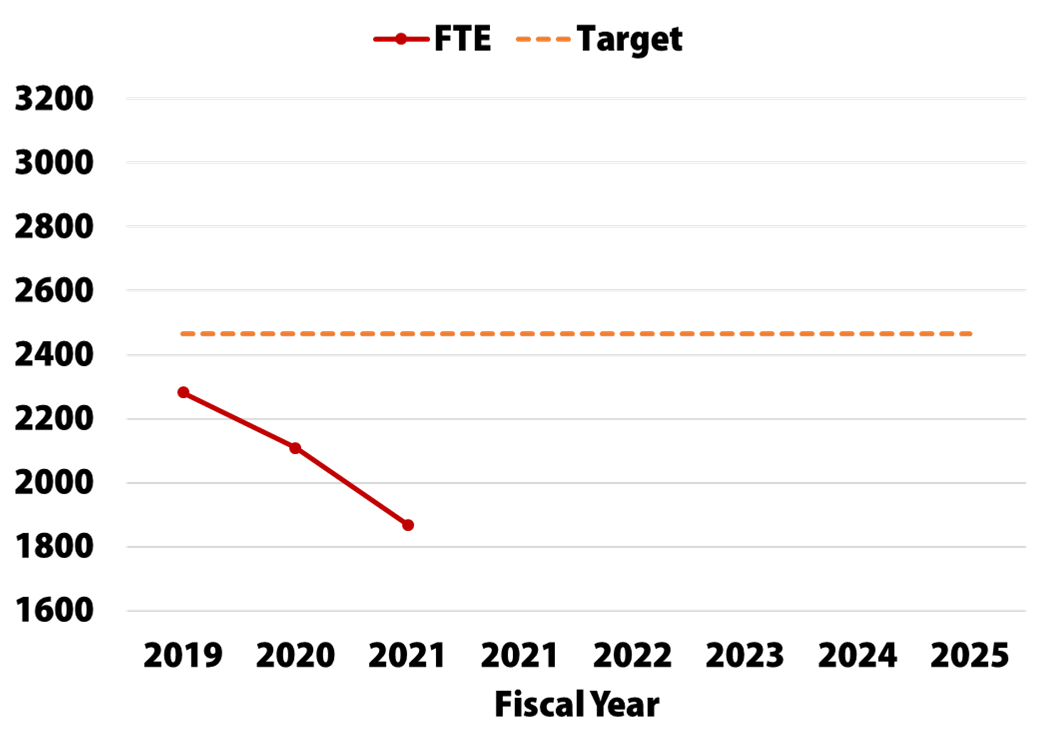 Goal: Increase the number of full-time equivalent
(FTE) students enrolled at the College.
Why: A stabilized enrollment enables the College to support innovation.
Target: 2,466 FTE by 2025
Awards & Recognition
Recognized by Military Times in the 2020 Best for Vets: Colleges. JCC is one of just 196 schools, and one of only 3 NYS community colleges, that made the list. Jefferson ranked in the Top Ten among 28 two-year schools.
Received the "Pay it Forward" Award from the Watertown Family YMCA for the College's assistance with the Y's School Age Program expansion to meet the childcare needs of essential workers during the pandemic.
In Jefferson's brand new mascot, Boomer T. Cannoneer, took 2nd place in SUNY's annual March Mascot Madness Competition.
For More Information
Karen Freeman
Special Assistant to the President
kfreeman@sunyjefferson.edu
(315) 786-2404