JCC to Hold 58th Spring Commencement Ceremony In-Person on May 20, 2022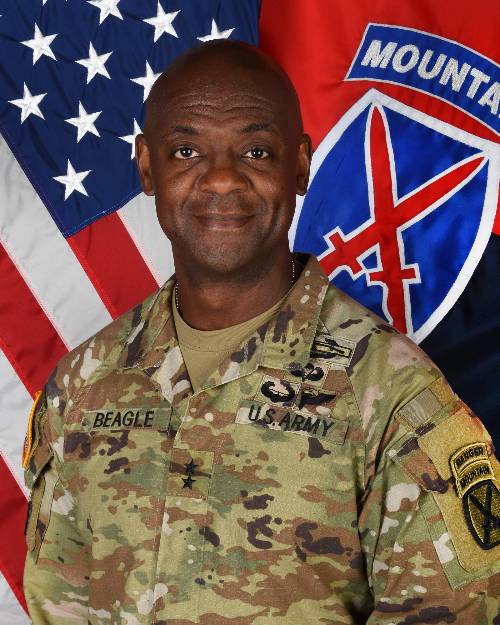 Jefferson Community College (JCC) will resume in-person commencement exercises and will hold its annual 58th spring Commencement Ceremony on Friday, May 20, 2022 at 7:00 p.m. in the McVean Student Center Gymnasium. Approximately 329 students are candidates for December 2021, May 2022 and August 2022 graduation with nearly 335 diplomas and certificates to be conferred.
The College is honored that Major General Milford Beagle Jr. of the 10th Mountain Division (Light Infantry) at Fort Drum will give the keynote address at the commencement exercises.
Tickets are required for admission to the gymnasium and each student who is participating in the ceremony has received up to four tickets for guest seating in the bleachers. Tickets are not required for entrance to the Sturtz Theater where the ceremony will be simulcast. In addition, the commencement exercises will be video-streamed through the College's website beginning at 6:45 p.m.
Guest entrance doors, adjacent to Parking Lot D, will open at 6:30 p.m. and handicapped and special needs guests may disembark at this entrance.
Commencement speaker Major General Beagle was commissioned as an Infantry Officer upon graduation from South Carolina State University in 1990 as a distinguished military graduate. He holds master's degrees from Kansas State University, Manhattan, Kansas, and the United States Army School of Advanced Military Studies (SAMS), Fort Leavenworth, Kansas. He has served in numerous leadership capacities from the platoon to brigade level and has served in combat in both Iraq and Afghanistan in positions ranging from operations officer in tactical combat units to advisor as part of NATO missions. His career assignments have spanned the globe from Hawaii to the Republic of South Korea. Major General Beagle's most recent assignments were as the Executive Officer to the 35th Vice Chief of Staff of the Army, General Allyn, followed by serving as the Deputy Commanding General (Support), 10th Mountain Division (Light), Fort Drum, New York, and forward deployed in support of OPERATION INHERENT RESOLVE, Kuwait. Prior to his return to Fort Drum, he served as the 51st Commanding General, United States Army Training Center and Fort Jackson, Fort Jackson, South Carolina.