Black River Review 2019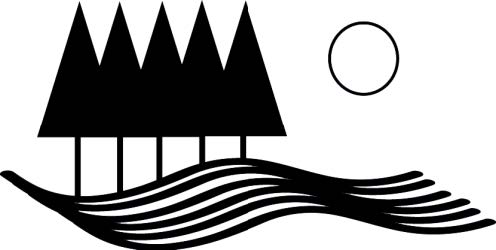 Jefferson Community College
State University of New York
Watertown, New York
Volume XXIX
Spring 2019
EDITORS
Dr. Christine Pristash, Editor in Chief
Lucinda Barbour, Art Editor
Dr. Lisa Scrivani-Tidd, Music Editor
Brandon Maxam, Literary Editor
Roy Romano, Literary Editor
COVER ART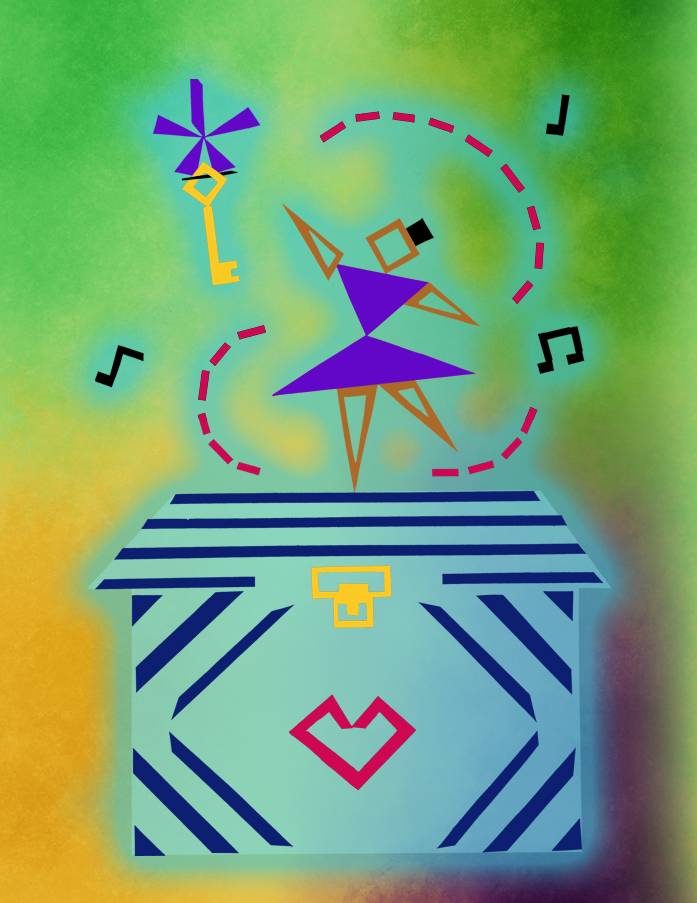 Sonné Ortiz
Music is a Key to the Soul
(collage)

Copies of the Black River Review, a non-profit publication, are for free distribution. Opinions expressed by the authors and artists do not necessarily reflect those of the editors or of Jefferson Community College.
Introduction
Christine Pristash
This year was my second as editor in chief of the Black River Review. The process is getting easier in some ways (like overcoming the evil "dot leader" in the table of contents), while other elements are continually challenging. Deciding which works will be accepted is the hardest part… but also the most enjoyable believe it or not. I wish everyone had the chance to read, view, and hear these wonderful works. Even if your work was not included in this year's edition, keep submitting. I love reading, viewing, and hearing them.
The apex of the process is sitting down with two wonderful ladies, Professor Lucinda Barbour (art) and Dr. Lisa Scrivani-Tidd (music), to decide on the order and see what the music and art students have created. That in itself is a creative endeavor, and it's great fun to find how works just fit.
This year's works fit together into a few patterns that were particularly noteworthy. The motif that immediately stands out is pain. In many of the works we received this year, people were dealing with death, breakups, and loss. Our last literary work, "Blaming Grace," does this wistfully, acknowledging the life of a treasured great aunt. Another author was able to honor her father's battle with cancer. Even one of the musical pieces, "Penny," was written for the author's dog who suddenly passed away. This is not surprising. Creating art, writing, or music can be an amazingly cathartic experience, so good for you if you take advantage of that great side effect of creation.
I noticed another pattern to this year's art submissions in particular: nature, especially animals (including cats, a snake, an elephant, and sea turtles) in a variety of artistic modes (stop here to take a look; we'll wait). This year's publication is practically its own Noah's Ark! That range made the publication especially dynamic. Even better, the tones of the various works paired so well with the literary and musical pieces.
Creating the Black River Review each year is an amazing process to be part of. Thank you to those who have contributed in some way, even if it is simply by reading this publication. Now start reading already!
Poetry
Essay
Fiction
Artwork
Painting
Collage
Ink
Photo
Contributor's Notes
is a current JCC student and formerly received an associate's degree in Business Administration from JCC. He is the owner of The Stage Door and Stage Door Images and has photographed hundreds of events throughout the United States including World Cup Snowboarding, Motocross, and over 300 concert events. He currently has a column in the monthly entertainment magazine Up North.
and her husband Jeff moved to the North Country in 1998, the summer after the notorious ice storm. She is so thankful they arrived after the fact. For the first 7 years of their marriage, Jeff served in the military at Fort Drum and Pam, a military wife. Friends and family call her Pammy, Poo and Pamster, but the names she loves hearing the most is Mom. Her daughter Erica is 19 years old and was born one day before her birthday despite a few consistent ultrasounds estimating a shared birth date. An enthusiastic gardener with a big yard, one step outside her backdoor is a great landscape to photograph flowers and critters. And, with some luck, both in the same frame.
is a JCC student majoring in creative writing. This is her last semester before she transfers to the University at Buffalo in the fall to study Media Production. Since she came to JCC, she has realized her passion for photography and writing and is excited to take what she has learned to the next level.
is currently studying towards and associate's degree in Homeland Security. She enjoys traveling everywhere with her camera and writing whenever the inspiration hits her.
has her BA in English Literature and Creative Writing from Hartwick College. She is an Adjunct English Professor at SUNY Jefferson, works in the Tutor Center, and is Director of Rhonda's FooteWorks in Downtown Watertown. Her greatest achievement is her daughter, Madison Draper, SUNY Jefferson class of 2017 and prospective Hartwick grad 2019.
is a Liberal Arts major. She is from Evans Mills, NY, and graduated in 2014 from Indian River High School. She wrote "Penny" after finding out that her dog had passed away and dedicated the piece to her. Sarah plays clarinet in the JCC instrumental ensembles and plans on becoming a music teacher.
is a second-year student at JCC concentrating in Art for a Liberal Arts degree. After receiving her associate's, her future plans are to go on to receive her Master of Fine Arts in Drawing and Painting and a Master's in Art Education.
has enjoyed writing since elementary school. She wrote numerous short stories, poems, and a few novels throughout her schooling and even self-published a book at the age of 11. Since then, she has picked up a hobby in photography which she also really enjoys.
is originally from Seattle, Washington and moved to New York in June 2017. She currently lives on Fort Drum with her husband who is a US soldier. She is working towards her bachelors in engineering here at JCC.
is a current JCC student who plays piano and enjoys composing music, music theatre and creative writing. He is also a member of the JCC music ensembles.
is a first-year student at JCC. She is a Liberal Arts major and looks forward to pursuing her goals in art at Oswego for a bachelor's degree. She graduated early from Watertown High School last year and has always been interested in art and creative writing. She describes herself as quirky, a jack-of-all-trades, and fully engaged. Some interesting things to know about her is that she is very passionate about pasta, good at jump roping, and likes to sing along to songs on the radio. She is grateful to have the support of her mom and younger sister and credits them for being there for her through all the ups and downs of this year.
is an Individual Studies major that plans to graduate this semester. She hopes to become a nurse because she likes helping people. She has always had a love for art since she was little and does not want to lose it.
is a freshman at JCC studying Physical Education. He graduated from Hannibal High School in Hannibal, NY in 2018. He is also a member of the JCC baseball team.
is originally from Maine, but has traveled down the long route to settle down in Connecticut via South Korea, Florida, North Carolina, and New York. She's a Crazy Cat Lady in training with an obsession of creating unfinished projects. She enjoys binge watching and reading series while ignoring the real world.
is a JCC alumni who is a resident of Evans Mills. He is supported by his beautiful wife, three kids, a chihuahua, an 18-year-old cat (who truly runs the house) and about 40 chickens and ducks. His passions are reading, writing, and martial arts. He hopes to be a nationally published author.
was born in Ottawa, raised in California, and is now a JCC student living in Watertown, double-majoring in Creative Writing and Human Services. She works at the Jefferson County Mental Health Association. As an avid reader of biographies and historical fiction, Sylvie has a particular interest in Western European history.
grew up in Boonville, NY. This is her last semester at JCC. She is an Individual Studies major and plans to own an independent record label one day. Singing and writing music has been a passion for almost her entire life and she loves to participate in musicals and music workshops. "Mandal" is named after a town in Norway where her great-grandmother was born and raised.
is currently a dual major in Liberal Arts and Childhood Education with a concentration in History. She will be graduating from Jefferson in May 2019 and transferring to SUNY Potsdam to major in Art Education with a minor in Art History. She plans to teach high school and college Art and Art History all over the country.
is pursuing a degree in liberal arts at JCC. After graduating, she will be continuing her education at SUNY Oswego to earn a bachelor's degree in art. Her goal is to become an entrepreneur and a tattoo artist.
is a Liberal Arts major at JCC.
is retired from the staff of the Melvil Dewey Library at JCC. He misses his former coworkers and thinks of them often when it snows.
is a community member who is enjoying the chance to learn about art from Professor Barbour at JCC.
SUBMISSIONS
The editors seek original submissions in the following categories:
Poetry: Up to 7 poems, not to exceed 50 lines each
Fiction: Up to 2 short stories, not to exceed 1500 words each
Non-Fiction: Up to 2 essays, not to exceed 1500 words each
Plays: Up to 2 one-act plays, not to exceed 1500 words each
Artwork: In the original medium, such as black ink or pencil drawing, computer graphics, b/w photographs, even if printed from color film.
Music: Composition 16 or more measures in length.
Only submissions from Jefferson Community College students (full or part time), faculty, staff, and alumni will be considered. Include name, address, and phone number on each submitted work, as well as a biographical note of 30 words or fewer. Cash awards for outstanding work by currently enrolled students will be awarded. All submissions become the property of the Black River Review. Submitted works will not be returned.
Email submissions, contact information, and bio to blackriverreview@sunyjefferson.edu
Or mail to
Jefferson Community College English Department
1220 Coffeen Street | Watertown, NY 13601
Attn: Black River Review
Deadline for Volume XXX: February 14, 2020
APPRECIATION
Publication of the Black River Review is made possible by funding from the English Department. Funds for student awards for outstanding artwork and writing are provided by Jefferson Community College Faculty-Student Association.
CREDITS
Typing and layout for this volume of the Black River Review is done using Microsoft Word. Typing and prize notification by Jessica Jones. Printing by Mitchell's Speedway Press, Oswego, NY. Digital photography, artwork, and logo design by David Bowhall. Website publication by Tyler Peterson.
Copyright © 2019 Black River Review
(After first publication, all rights revert to authors, artists, and composers.)