Internships
Internships are short-term work experiences that allow you to observe and participate in professional environments. They are also a great way to explore how your interests relate to possible careers. More specifically, internships provide the opportunity to get an inside view of an industry and organization, gain skills, and make professional connections that enhance your network. Internships can clarify your career interests and stand out to employers in your search for a full-time job after graduation.


NACE Career Readiness Competencies
Our Career Services and Student Employment Services strive to prepare Jefferson Students with the Career Readiness Competencies of the National Association of Colleges and Employers (NACE), through workshops, personalized sessions, networking platforms, and providing countless resources.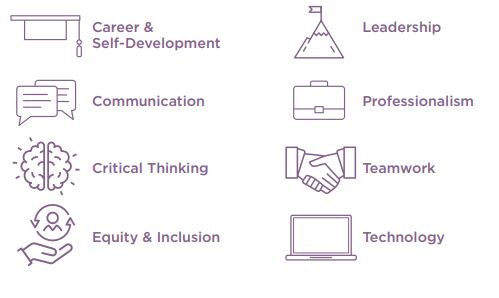 Contact Student Employment and Internships
Building E, Extended Learning Center
Workforce Development
Katie Corbin
Coordinator of Student Employment and Internships
kcorbin@sunyjefferson.edu
(315) 786-6541
Monday - Friday 8:00 a.m. to 4:00 p.m.
(Summer: Monday - Thursday, 8:00 a.m. to 4:00 p.m., Friday, 8:00 a.m. - 1:00 p.m.)