Student Employment Services
As part of your career planning process, you will want to explore your individual interests, personality, your JCC degree and how they relate to jobs available. A part of career counseling helps you explore these as you look at continuing your studies and/or finding employment. This may include resume and cover letter development and critiques, as well as interviewing techniques. Job placement activities are supported through the National Association of Colleges and Employers (NACE) (opens in new window.)
On-Campus Student Employment
Jefferson students can work on-campus and earn a paycheck while taking classes. If you would like to learn more about Student Employment or apply for a position, please visit our Work on Campus page. On-campus supervisors please refer to the Student Employment Supervisor Manual as a guide when hiring student workers.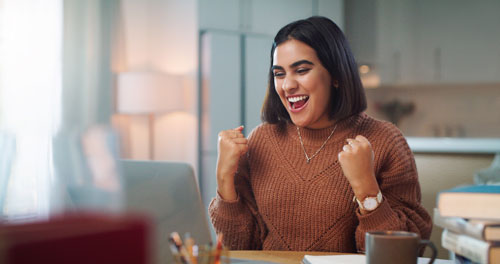 Upcoming Events + Workshops
NACE Career Readiness Competencies
Our Career and Student Employment Services strive to prepare Jefferson Students with the Career Readiness Competencies of the National Association of Colleges and Employers (NACE), through workshops, personalized sessions, networking platforms, and providing countless resources.
Learn More
Contact Student Employment and Internships
Deans Collaborative Learning Center, Building 15, first floor.
Katie Corbin
Coordinator of Student Employment and Internships
kcorbin@sunyjefferson.edu
(315) 786-6541
Monday - Friday 8:00 a.m. to 4:00 p.m.
(Summer: Monday - Thursday, 8:00 a.m. to 4:00 p.m., Friday, 8:00 a.m. to 1:00 p.m.)